A seven-day yacht tour of Costa Smeralda
Charter a luxury boat to make the best of your stay in Costa Smeralda

Watch the sea foam lap against the hull of your boat as you sail towards the bewitching beaches of Costa Smeralda, breathe in the scent of salt as you enjoy the calm lull of the waves miles off the shore, swim with the fish and spend wonderful hours in the sun until a magical sunset rewards you with the meeting of sky and sea. These are only some of the exciting activities you can enjoy on the exclusive experience of a luxury charter in Costa Smeralda.
But what is the best itinerary of a seven-day spell in Costa Smeralda? Our recommended tour moves from the South to the North of the island, across the unforgettable landscapes of this beautiful land.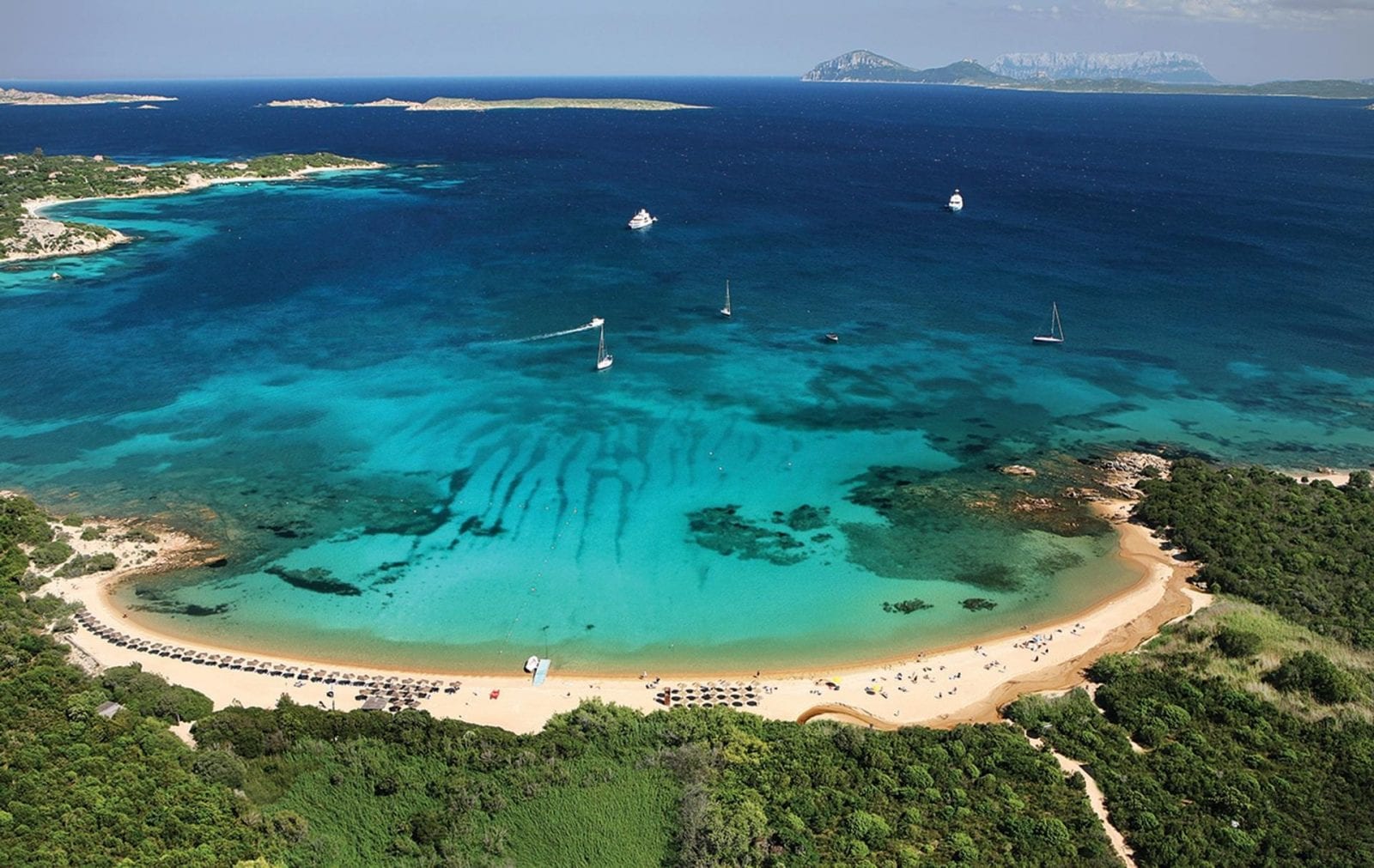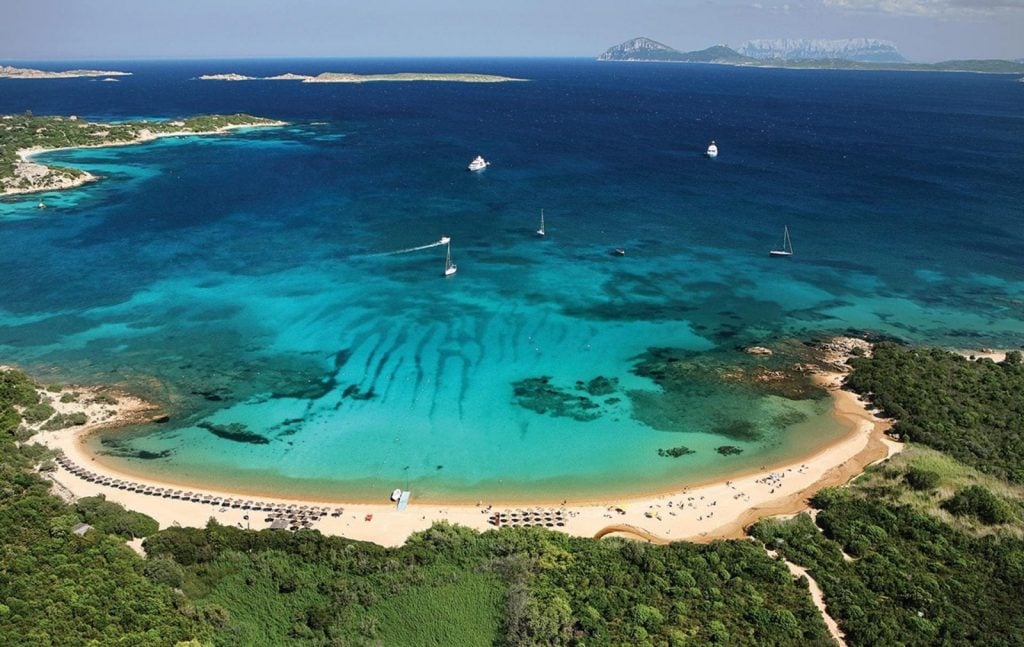 The Marine Protected Area of Tavolara/Punta Coda di Cavallo (1 day)
Reward yourself with a visit to the Marine Protected Area of Tavolara/Punta Coda di Cavallo before embarking on your seven-day charter in Costa Smeralda. A combination of strips of sand, coves, promontories, and bays makes this spot, located south of Golfo Aranci, one of the most interesting destinations of the Mediterranean.
Golfo Aranci (1 day)
Sail north towards the transparent waters of Golfo Aranci whose shallow seabed is a great diving spot with a rich marine life that includes a population of dolphins (monitored by the nearby Bottlenose Dolphin Research Institute). Before leaving, have a relaxing walk on the long strip of sand of Cinque Spiagge di Golfo Aranci or on the tiny Spiaggia Bianca, dotted with wild lilies and the typical Mediterranean scrub.
 
Porto Rotondo (1 day)
Spiaggia Ira is the third stop of your luxury charter in Sardinia. This famous destination with the little harbor, popular with celebrities, owes its name to Princess Ira Furstenberg who would walk to the local beach from her nearby villa. Porto Rotondo boasts an exciting nightlife. Crowded spots are the trending Country Club disco and the bars al Tartarughino, al Paguro, and al Boccondivino.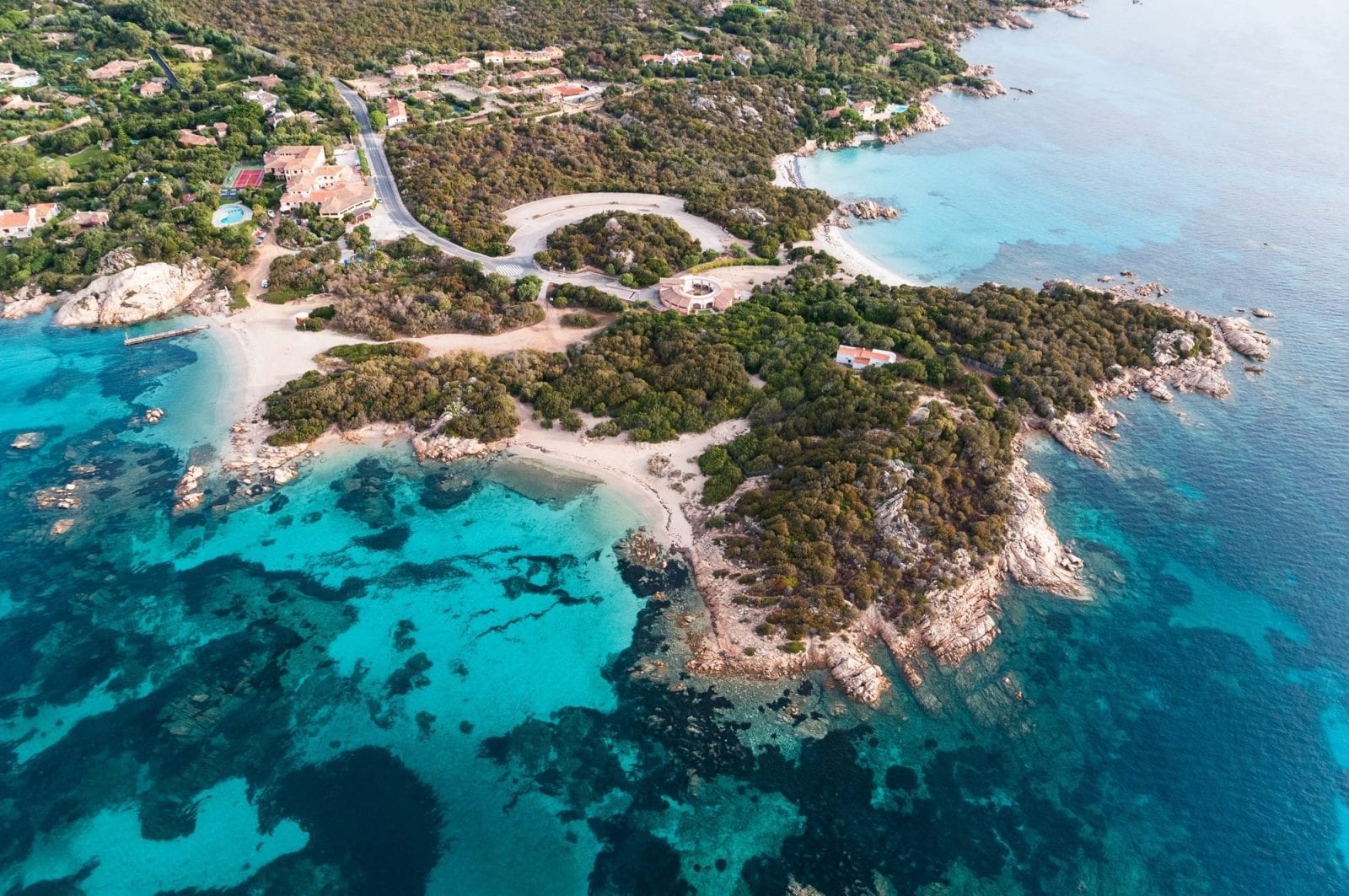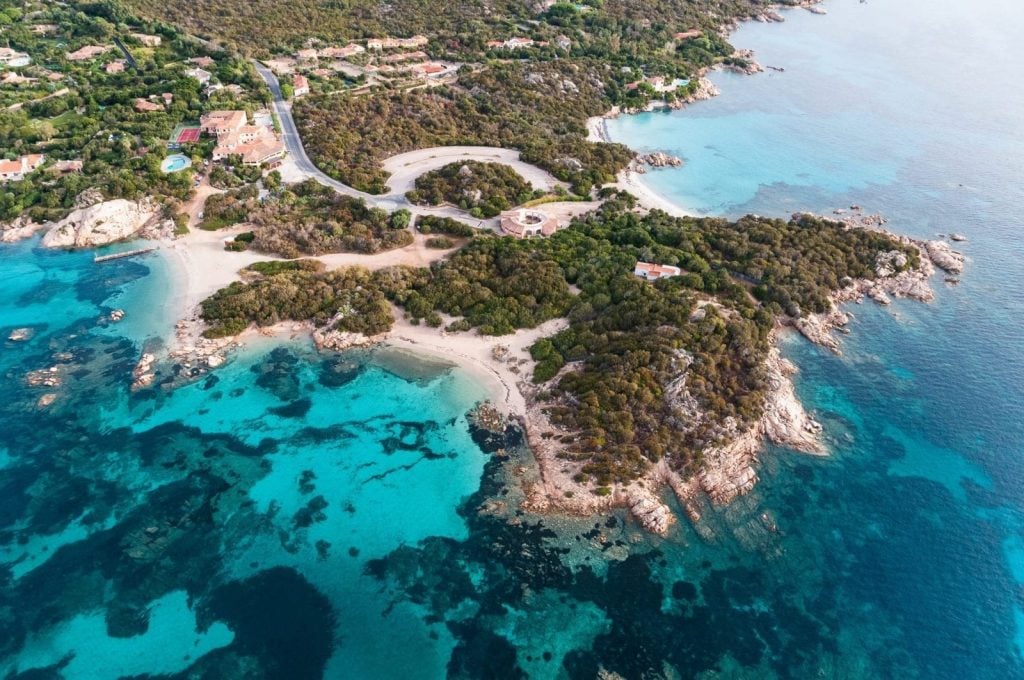 La Maddalena archipelago (2 days)
Spend a day in the enchanting waters of Santa Maria and Isola di Spargi, in La Maddalena Archipelago. Stroll among La Maddalena's 19th century buildings and on its cobbled alleys lined with typical shops and boutiques. The private harbor of La Scogliera Restaurant, in Porto Massimo, has easy anchoring for yachts. A favorite destination of sportsmen and politicians, it prides itself on the delicious cuisine of Executive Chef Massimo Guzzone that makes exclusive use of local fish and shellfish.
Spend one more day in La Maddalena Archipelago on your yacht tour of Costa Smeralda and visit Isola di Budelli's amazing pink beach. The island that has counted only one inhabitant since 1989, is a quiet corner of paradise and unspoiled nature, far from Sardinia's crowded spots. The beach's unique pink color is due to shells fragments containing a tiny microorganism living in the posidonias that grow close to the beach and are dragged on the sand by the wind and marine currents.
Before heading off, stop at Cala Granara, one of Sardinia's most enchanting bays and only accessible by sea.
Porto Cervo (2 days)
Your tour ends in Porto Cervo at the comfortable Luxury Collection Hotel Pitruzza. Treat yourself to a vast choice of amenities and dining options and enjoy a regenerating day before heading off to the town's small historical center. The famous Piazzetta delle Chiacchiere boasts luxury shops and a maze of narrow alleys.