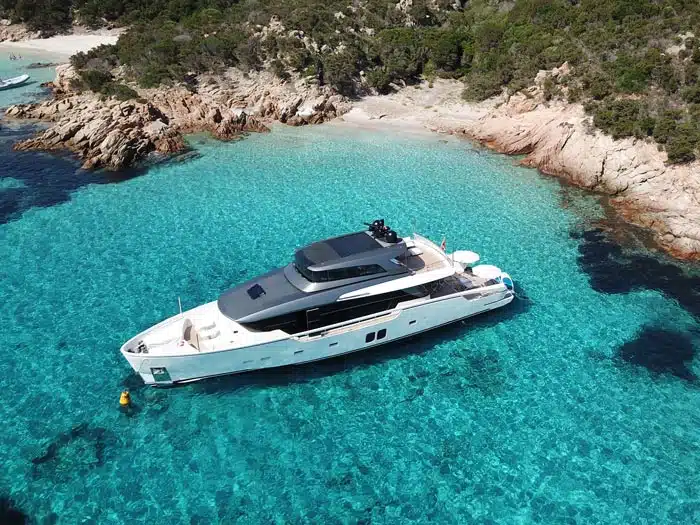 Luxury yacht charters in the Mediterranean
Discover the finest 20 to 120 metre luxury charter yachts, built in some of the world's most prestigious shipyards. Family-run Italian yacht charter brokerage Silver Star Yachting devotes its experience and expertise to organizing luxury yacht charters that meets all your requirements. Let us help you choose the sailing or motor vessel for you next superyacht charter so that you can experience life on board at its best and discover the best destinations of Italy, French Riviera, Sardinia, Corsica and Greece in ultimate comfort.
Discover all our Yachts
Our Mediterranean yacht charter destinations
A world of wonderful destinations to discover aboard a luxury yacht awaits Silver Star Yachting cruisers. Our exciting selection of exclusive holiday destinations to enjoy on a superyacht charter includes the most exotic destinations of Italy, such as Amalfi Coast, Sardinia, Capri, Sicily, Aeolian Islands and the rest of the Mediterranean – Corsica, French Riviera, Balearic Islands and Greece. Take a look at our list of handpicked yachting itineraries or get in touch with us to build a bespoke one for you.
Discover our itineraries