The five best beaches of Costa Smeralda
Charter a boat in Costa Smeralda and sail on a discovery of the magical bays of Northern Sardinia Nord
Costa Smeralda, in North-East Sardinia, is the perfect destination of a yacht holiday. Visiting this strip of land on a yacht means spending days discovering countless bays of azure waters and extra-fine sand, the perfect backdrop of memorable days. It is not easy to make a list of which beaches to visit in Costa Smeralda, a coastal territory boasting vistas of luxurious vegetation and a kaleidoscopic sea, a kind of quiet oasis plunged in a natural environment that, from June to September, is not unlike the Tropics. Because looking at a map of these beaches is not enough  read on and discover our choice of the 5 best beaches to visit in Costa Smeralda!

Great beaches to visit in Costa Smeralda: Piccolo Pevero
The beach of Piccolo Pevero is located in the municipality of Arzachena, 3 kilometers south of Porto Cervo. It overlooks the picturesque Isles of Li Nibani that owe their name in the local gallurese idiom to the storms of seagulls that nest there. Fragrant with the scent of the typical Mediterranean bush and centuries-old junipers, this spot opens on a dreamy view of waters that change color through the day. The seabed gently slopes to the sea.
If you like to golf, end a day spent sailing in the waves at Pevero Golf Club. An alluring view surrounds this impressive club boasting a 18-hole court. With its rocks, natural lakes, and hurdles, the court is a hard play even for the most experienced player.
Great beaches to visit in Costa Smeralda: Liscia Ruja
Drive for several kilometers on well-trod soil and reach the beach of Liscia Ruja, a sandy area of small bays surrounded by vegetation and bushes of white lilies. The green-turquoise hue of the sea makes a nice contrast with the golden strip of sand that slopes quickly to a great depth.
This spot shines on our list of the five great beaches to visit in Costa Smeralda because of its quiet and romantic feel, where tourists love to savor the passing of time. Especially in the spring, do not miss the chance to leave your charter for a stroll on the soft shore of Liscia Ruja!
Great beaches to visit in Costa Smeralda: Spiaggia del Principe
Spiaggia del Principe is perhaps the best-known spot of Costa Smeralda. Its low seabed caressed by azure waters makes it the perfect destination for families with children. Its unforgettable views, dotted by picturesque granite rocks emerging from the transparent sea, recall the Caribbean.
Owing its name to Prince Karim Aga Khan who fell in love with this site in the 1960s, the beach is one of the first spots to have gained international fame as an up-to-date holiday destination.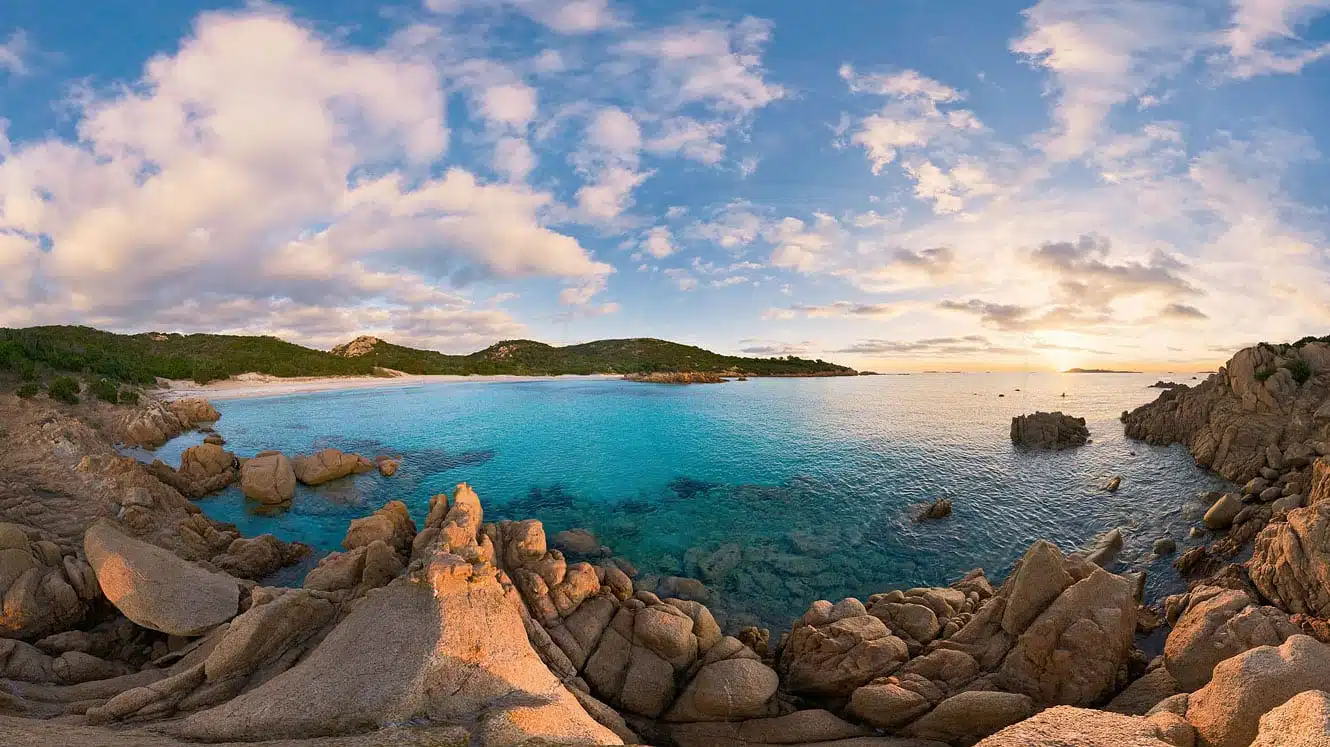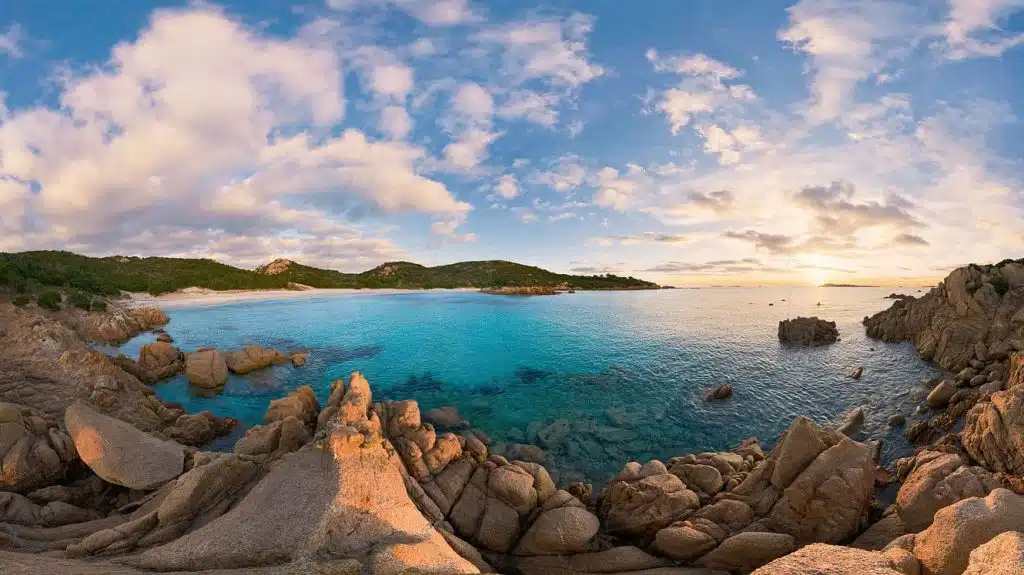 Great beaches to visit in Costa Smeralda: Cala Capriccioli
Not too far from Spiaggia del Principe is Cala Capriccioli, another gem in Costa Smeralda's sparkling crown of tourist destinations. This is a great spot to leave your yacht for a swim in the transparent sea and snorkel in a charming seabed.
Lunch at Hotel Capriccioli  for a taste of the delicious local seafood gastronomy. We recommend the renowned "Risotto Pirata".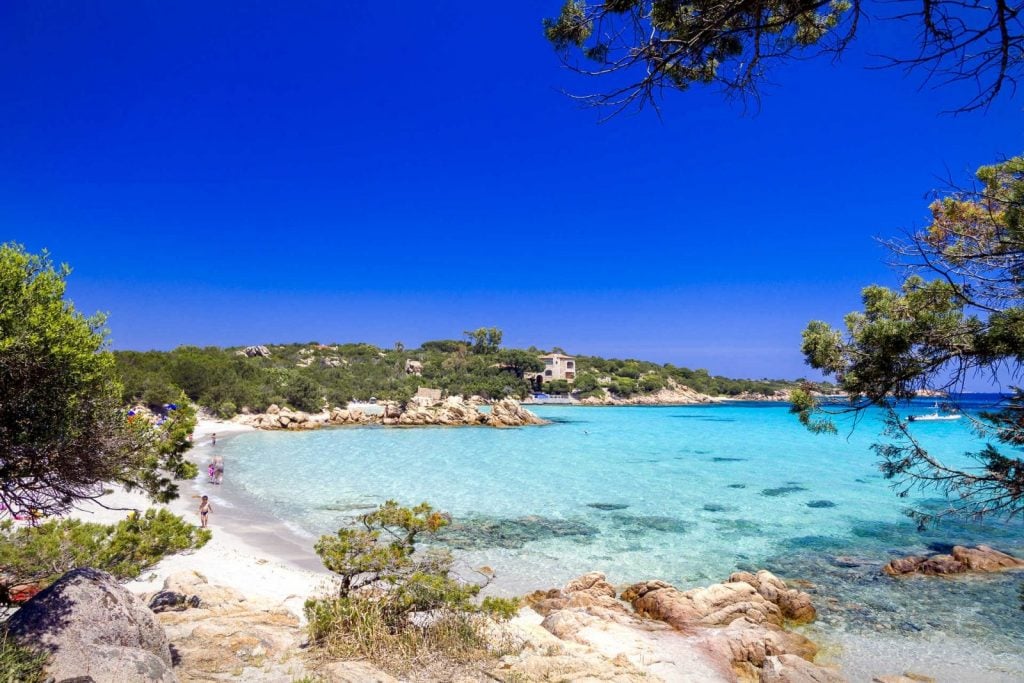 Great beaches to visit in Costa Smeralda: Romazzino
The white sand of Romazzino is laced with the pink hues of the granite rocks scattered across the area. Enclosed by thick vegetation that in some spots reaches all the way to the water, Piccolo Romazzino boasts isolated and enchanting spots.
Here Hotel Romazzino: awaits tourists for a comfortable and sophisticated stay in a wonderful landscape. The hotel boasts exciting amenities that include swimming pools, a fitness area, tennis courts, and a private beach.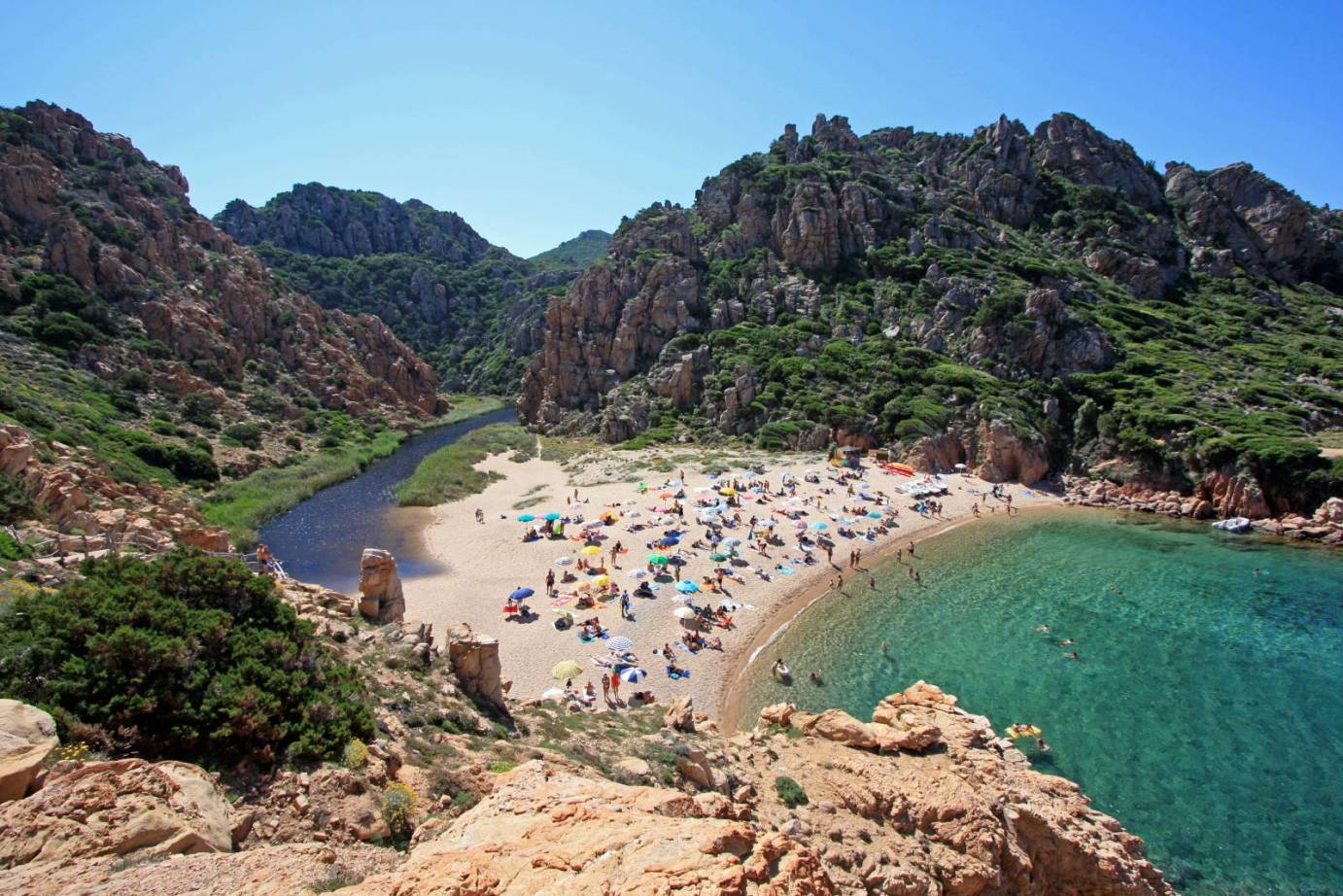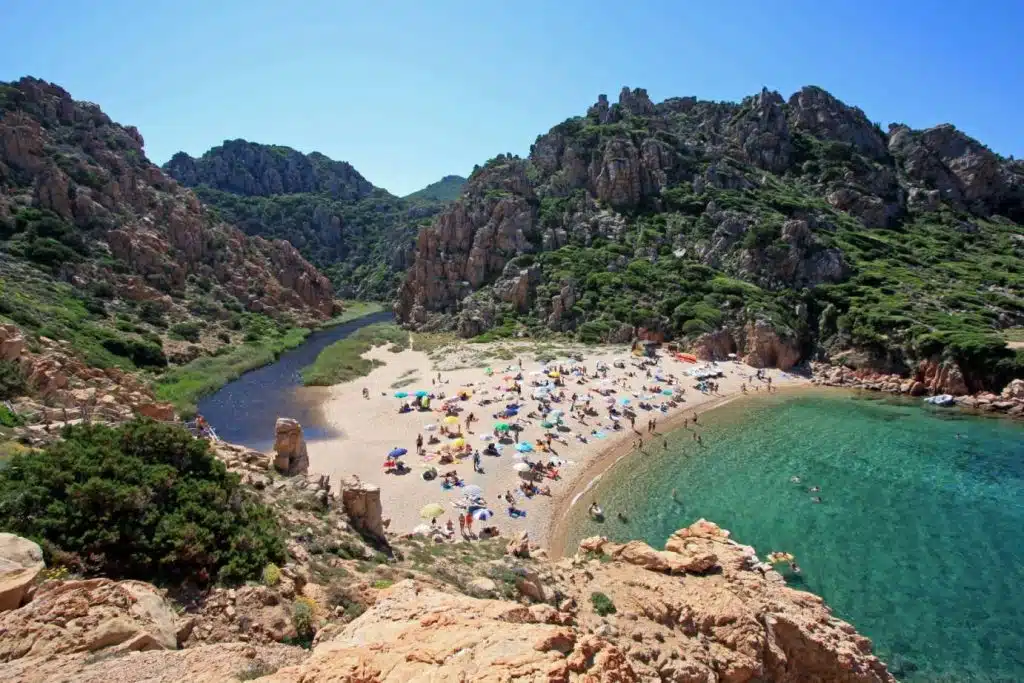 And after a day spent diving, enjoying the good food, and relaxing in the sun, if you love the nightlife head to one of many trendy bars of Costa Smeralda or dine at an exclusive restaurant along the coast.