Contact Our Yacht Charter Brokers
There are many ways to get in touch with our Italian yacht brokers, depending on what suits you. You can write us a message in the web form below, or reach us on live chat here on our website.
You can also send us an email at info@silverstaryachting.com, Whatsapp us, or call either our Italian, UK, or Russian headquarters using the telephone numbers on the right. We can also set up video calls and in-person meetings as desired. 
We very much look forward to hearing from you.
OUR OFFICES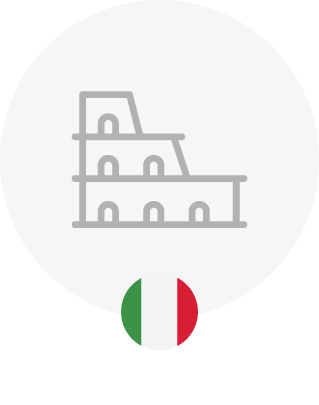 ITALY | HEADQUARTER
Via Morgioni, 48
80077 Ischia, Napoli
UK
60 St Martin's Lane
WC2N 4JS London
RU
Санкт-Петербург
Лиговский проспект 43/45 Б офис 410
Silver Star Yachting is an Italian yacht brokerage with offices in Italy, the UK and Russia. Specialising in Mediterranean yacht charters, our brokers fluently speak several languages, including Italian, English, German and Russian. Whatever your enquiry is, from booking a weeklong charter in St Tropez to an entire summer exploring Greece's Cyclades and Ionian islands, we would love to hear from you. Likewise, if you have never chartered before and simply wish to learn more about the process, we are here to help. Our yacht charter brokers are very quick to respond to any form of communication, understanding and respecting the value of your time. They are also reachable 24/7 including weekends, as we recognise that planning your yacht charter adventure can't wait. If you would like to find out more about Silver Star Yachting before getting in touch, discover our story here.