Rosanna Arcamone and her husband Nicola Iacono from Ischia Island (Italy) commemorated their passion for yachts and their love for the Mediterranean by founding yacht charter company Silver Star Yachting in 2008. Rosanna has had a10-year service as a chief stewardess on super yachts around the Mediterranean, from which stems her personal rapport with the crew and intimate inner knowledge of the yacht charter business. The combination of Nicola's 15-year experience as a consultant for luxury brands, including shipyards, his true passion for the yachts and the sea, and Rosanna's colorful background, provided the perfect recipe for success of their yacht company. They pooled their intellectual and financial resources and have worked diligently for the last 7 years to successfully bring their dream project Silver Star Yachting to its new heights.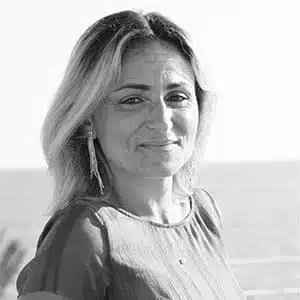 Rosanna Arcamone
CEO & Founder
Nicola Iacono
COO & Founder
Their strong points are:
MYBA Member
Thorough knowledge of the yachting industry
Utmost attention is given to every client
24/7 service – reachable even on the weekends
The fastest response in the industry
Speak fluently several languages – Italian, English, German
Expert knowledge of the yacht charter destinations in the Mediterranean
Create unique personalised itineraries
Can negotiate a price with the owner
Organise private flight transfers
Silver Star Yachting works closely with the Mediterranean Yacht Brokers Association (MYBA) contracts, and has access to over 1400 yachts worldwide for fully crewed yachts for charter of over 20 meters. The yacht company Silver Star Yachting also undertakes the marketing aspects of managing a yacht fleet as a central agent. Today, they are one of the leading yacht charter brokers in the Mediterranean area.