Yachting in Sardinia from Olbia to La Maddalena
Sardinia is one of the best destinations of holidays on a charter. Regattas, dreamy escapes, the exclusive clubs of Costa Smeralda, and a choice of sophisticated hotels like Cala di Volpe, Romazzino and Pitrizza make this picturesque island a great choice for memorable yacht cruises.
Our tour takes off from Olbia and reaches the island of Caprera, across iconic spots and stunning sights.
Tavolara
The tiny Tavolara, measuring only 6 km, is an island off the Gulf of Olbia known for having once been the world's smallest kingdom. Legend has it that in 1836 king Charles Albert of Sardinia granted Giuseppe Bertoleoni, who had relocated here from Genoa with his family to seek his fortune, the right to reign on the island, putting it down on a scroll that is now lost.
Tavolara boasts several wonderful beaches: Spalmatore, the largest of the island, Cala Tramontana and Cala del Passetto, with azure waters and white sand, and the wild Cala di Levante. Tavolara and Punta Coda Cavallo are part of a Marine Reserve of 15.000 hectares that stretches across 40 km of coast. Its posidonia meadows and coral formations attract snorkeling and diving enthusiasts.
Golfo Aranci
Golfo Aranci was once called Golfu du li Ranci, "crab's gulf" in the local dialect, for the high shellfish population found on its stunning shores. Visit Sos Aranzo, a famous beach of soft white sand and shallow blue waters dotted with granite rocks.
If you like art, stop at the Underwater Art Museum MuMart, showcasing the work of fourteen contemporary artists at a depth of 3 to 7 meters. You can either snorkel solo or join a guided excursion on a semi-submarine that offers an exciting view of the exhibition.
Soffi island 
Soffi is an island not far from the Mortorio formation and the nesting place of the rare Audouin's gull. Soffi is famous for its pools, a picturesque site characterized by transparent and shallow waters surrounded by rock walls.
Maddalena Archipelago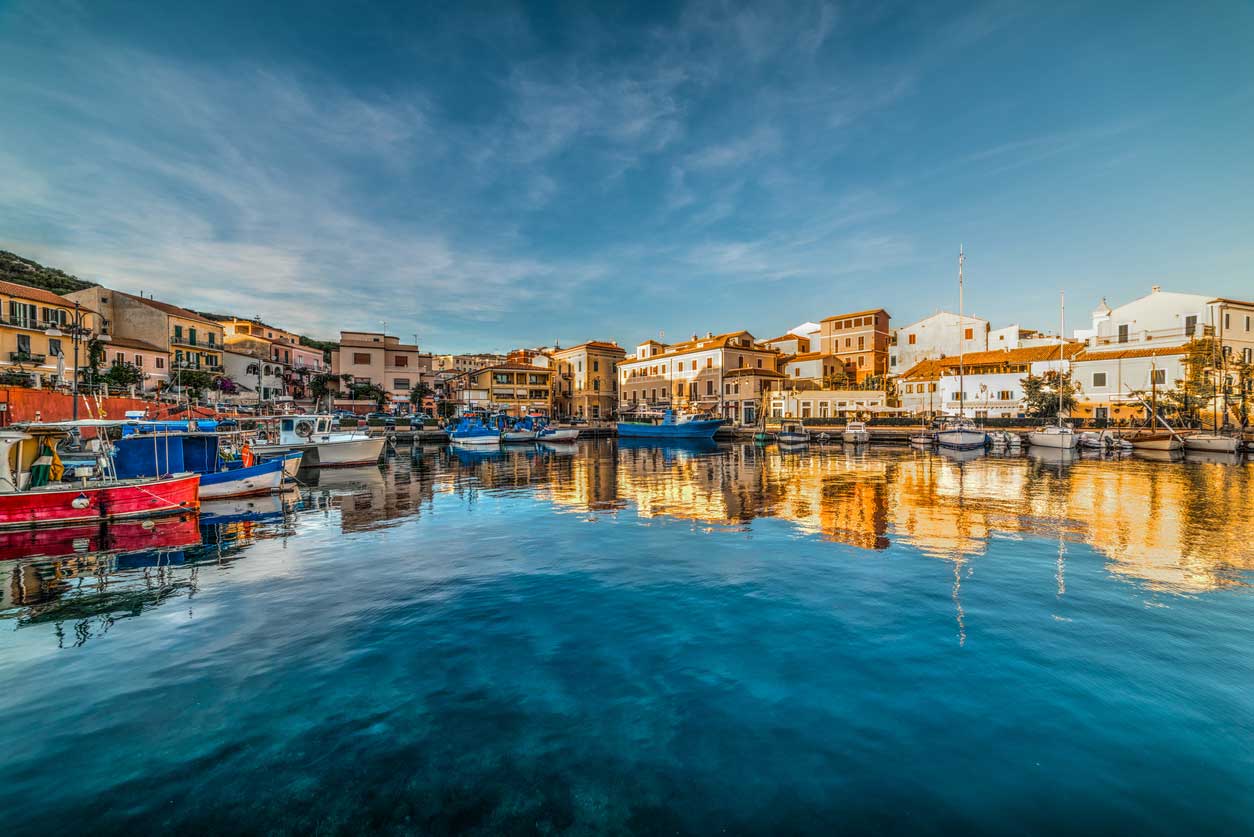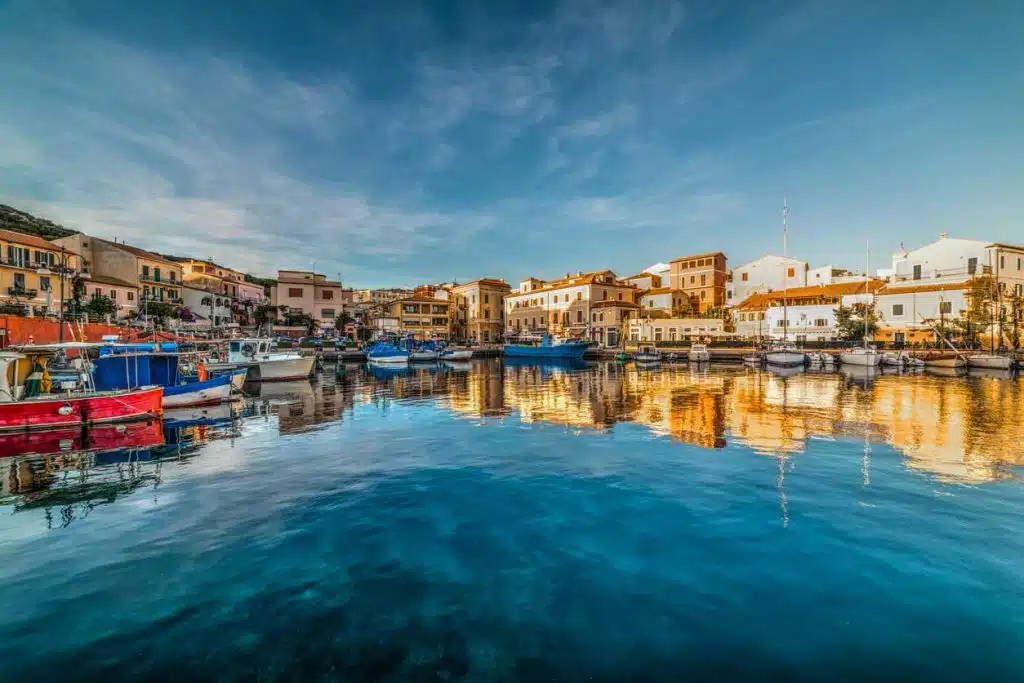 The Maddalena archipelago is a marine park of about 20.000 hectares that includes 60 islands and islets, boasting world-famous sights populated by lovely animals and plants. Sail to Spargi, Budelli and La Maddalena, where we recommend strolling across the small town's centre and visiting Roccia della Strega
Caprera
Caprera is an island of the Maddalena Archipelago, an unspoiled corner of heaven, best enjoyed on a cozy luxury charter. Of all the stunning spots of this site Cala Coticchio makes the top of our list. Also known as "Tahiti", this exotic strip of powder-white sand has incredibly transparent waters.
Trekking enthusiasts love to go up the many trails of Poggio Stefano, the mountain of pink granite that in World War II soldiers climbed to reach the military buildings sitting on its top. Another trail leads to the top of Monte Teialone, a great spot to look out at an absolutely stunning view.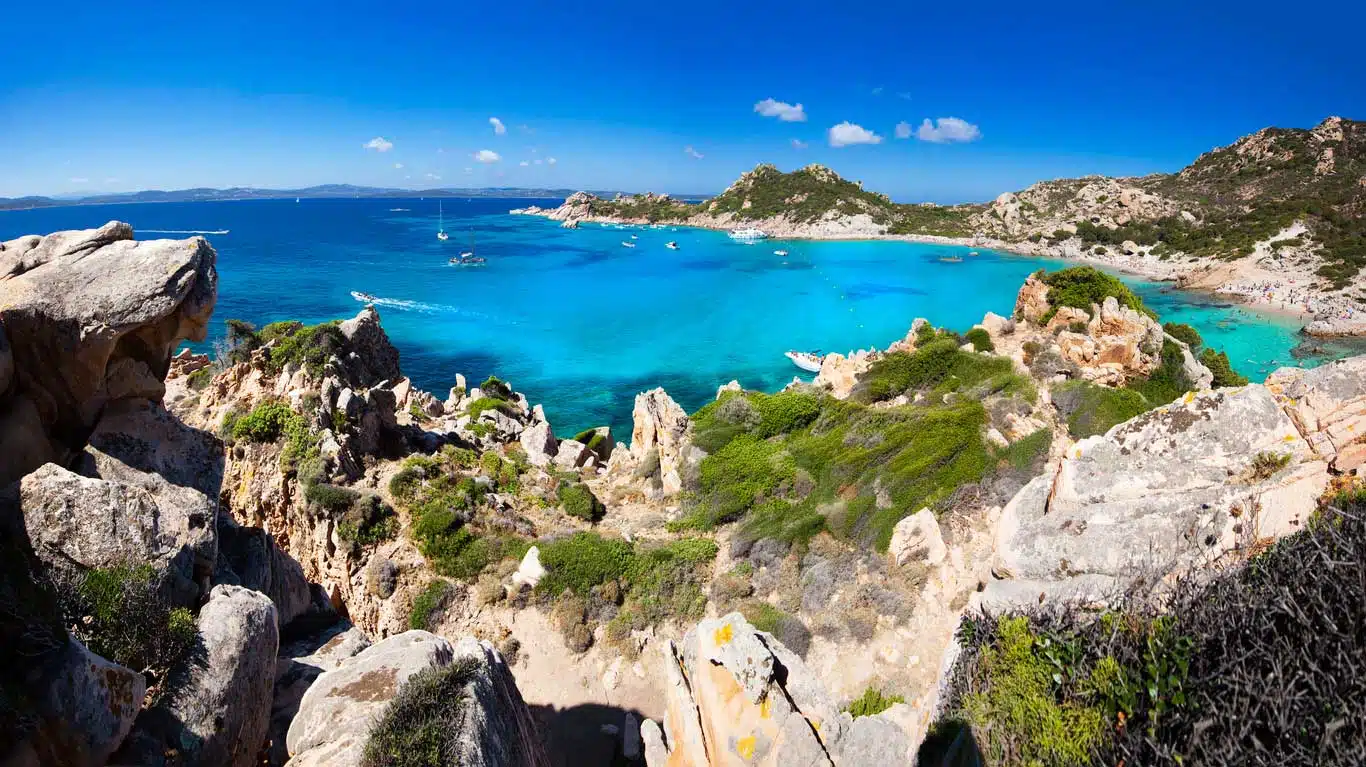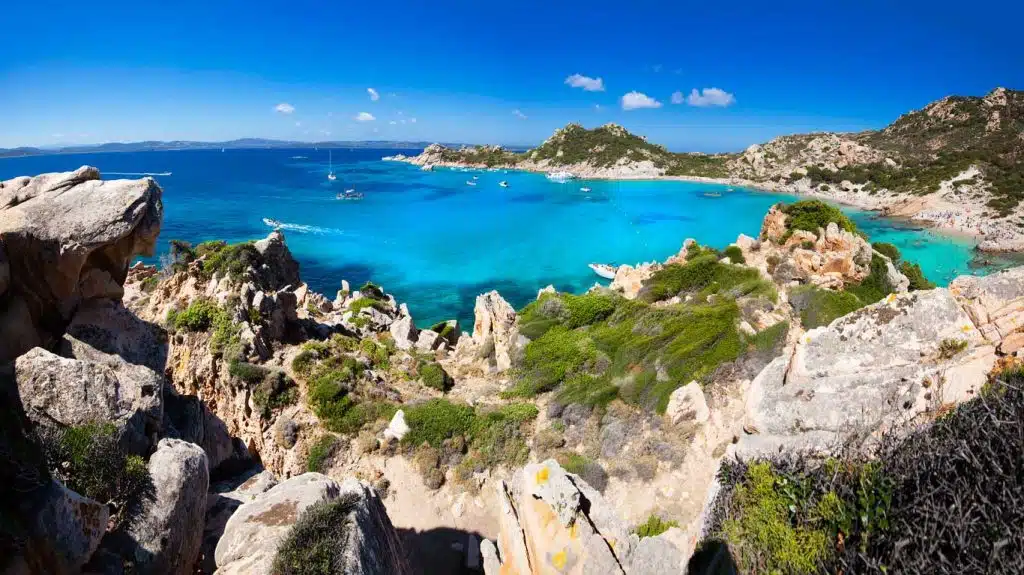 Sardinia occupies a special place in the heart of yachting enthusiasts. Follow our tips to discover its best spots and contact us for recommendations on your next trip to Sardinia on a luxury charter.