The stars of Costa Smeralda: the Cala di Volpe, Romazzino and Pitrizza Hotels
The Cala di Volpe, Romazzino and Pitrizza Hotels are the pride of Northern Sardinia, definitely a stop to make on a yacht tour of Costa Smeralda. These Starwood Luxury Collection destinations are an exclusive stay and the perfect combination of elegant luxury and a lovely Mediterranean setting. The welcome reserved for the guests of Cala di Volpe, Romazzino and Pitrizza Hotels is as charming as their surroundings.
Hotel Cala di Volpe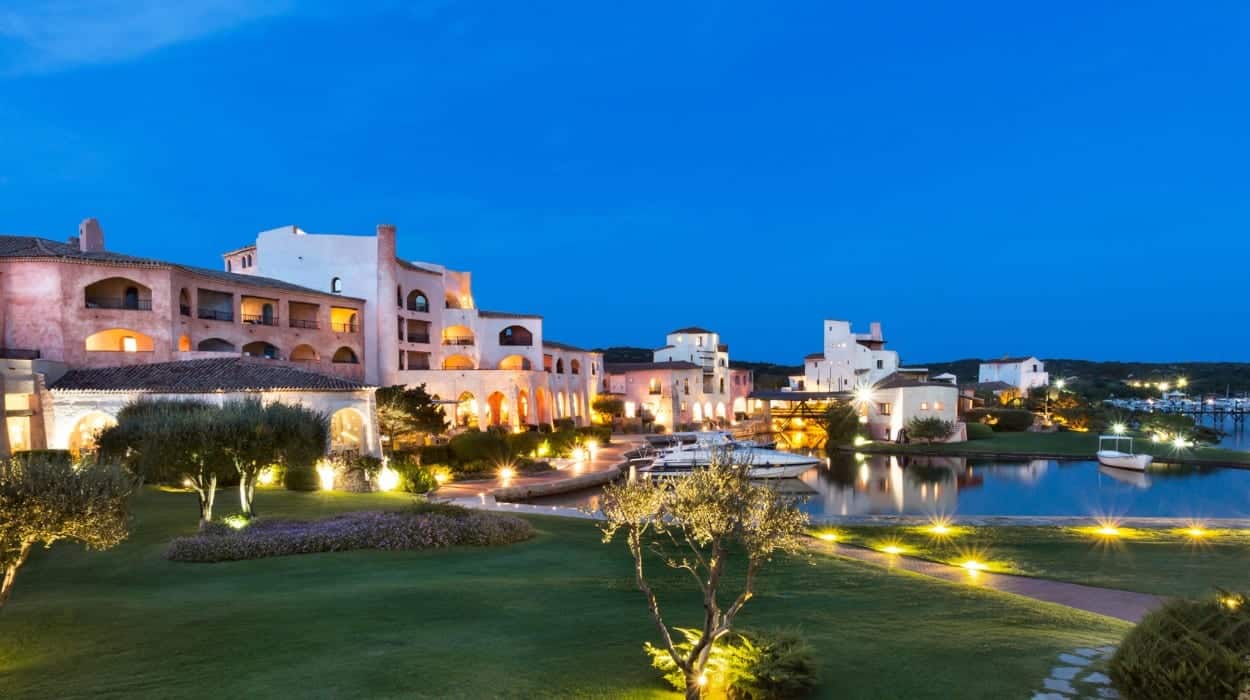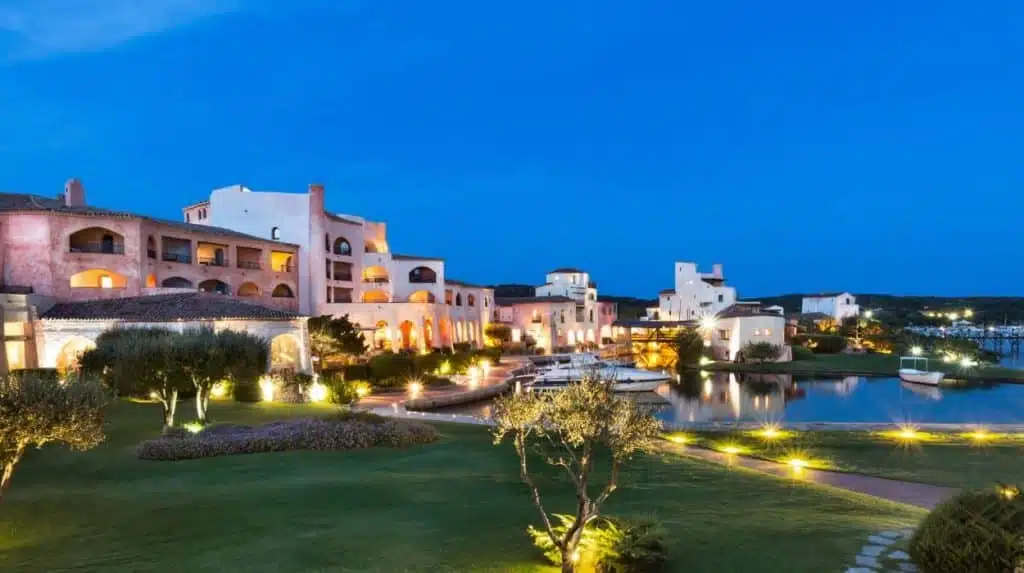 Hotel Cala di Volpe  was built to resemble a fisherman village, featuring the typical web of small towers, porticos, terraces and a long landing stage reaching out into the azure sea of Costa Smeralda. Boasting 100 guestrooms and 21 suites, including the famous "Presidential Suite", the Hotel prides itself on a striking vista and minimal-chic atmosphere inspired by traditional workmanship. The structure features a private beach, an Olympic-sized saltwater swimming pool (among Europe's biggest ones), three tennis courts, a fitness center and spa.
The cuisine of this world-famous symbol of elegance pays tribute to the local gastronomy. Hotel Cala di Volpe boasts the Barbecue Restaurant that is open for lunch and the Restaurant Cala di Volpe where guests are encouraged to linger for dinner. Both facilities offer a rich menu of Mediterranean specialties and an excellent collection of wines. Alternatively, guests can stop at La Piazzetta Bar to enjoy a light meal and drinks in an informal atmosphere.
The Concierge Luxury Collection team is always ready to help and serve the guests. All our concierges are certified experts who ensure that each of the guest's needs and requests is met with elegance, including recommendations on which of Sardinia's beautiful beaches.
Hotel Romazzino
Charter a yacht in Costa Smeralda and spend some time in one of Hotel Ramazzino's luxury villas. Boasting 77 guestrooms, 17 suites, and 6 villas, this dreamy facility rests by Caribbean-like waters. Hotel Ramazzino is a sophisticated oasis of tranquility, nestled in a charming garden redolent with Mediterranean scents. It boasts several boutiques, a rich program of children and outdoor sports activities, and a beauty salon for beauty treatments and facials.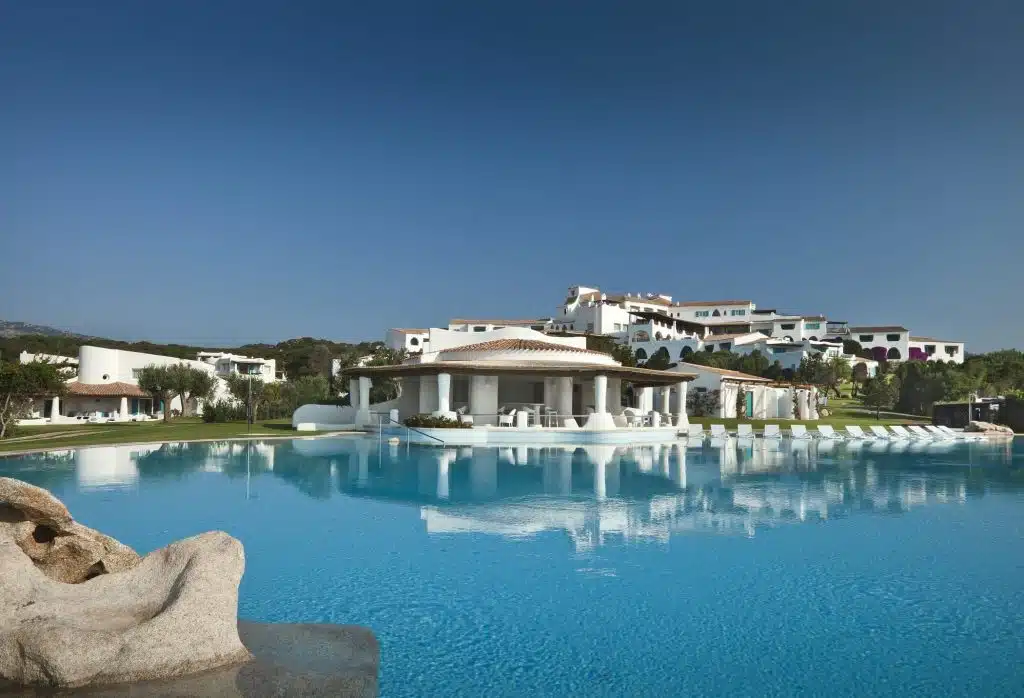 Located close to Golf Club Pevero and Tennis Club Cervo, Hotel Romazzino's exclusive restaurant caters to the most refined palates. Featuring two bars and the Barbecue Restaurant, its recently refurbished terrace overlooks the bay. The menu includes seasonal dishes, pizzas baked in wood-fired ovens, grilled fish and meat.
Hotel Pitrizza
Hotel Pitrizza is a slice of heaven set among the rocks and flowers of a charming Mediterranean setting overlooking the turquoise sea of Costa Smeralda. The guests find privacy and comfort in the 44 guestrooms, 5 suites, 9 unique suites with private pool, and 6 villas. A refined, discreet, and careful concierge service ensures top comfort on your stay. The seawater pool, carved into granite, provides moments of absolute relaxation.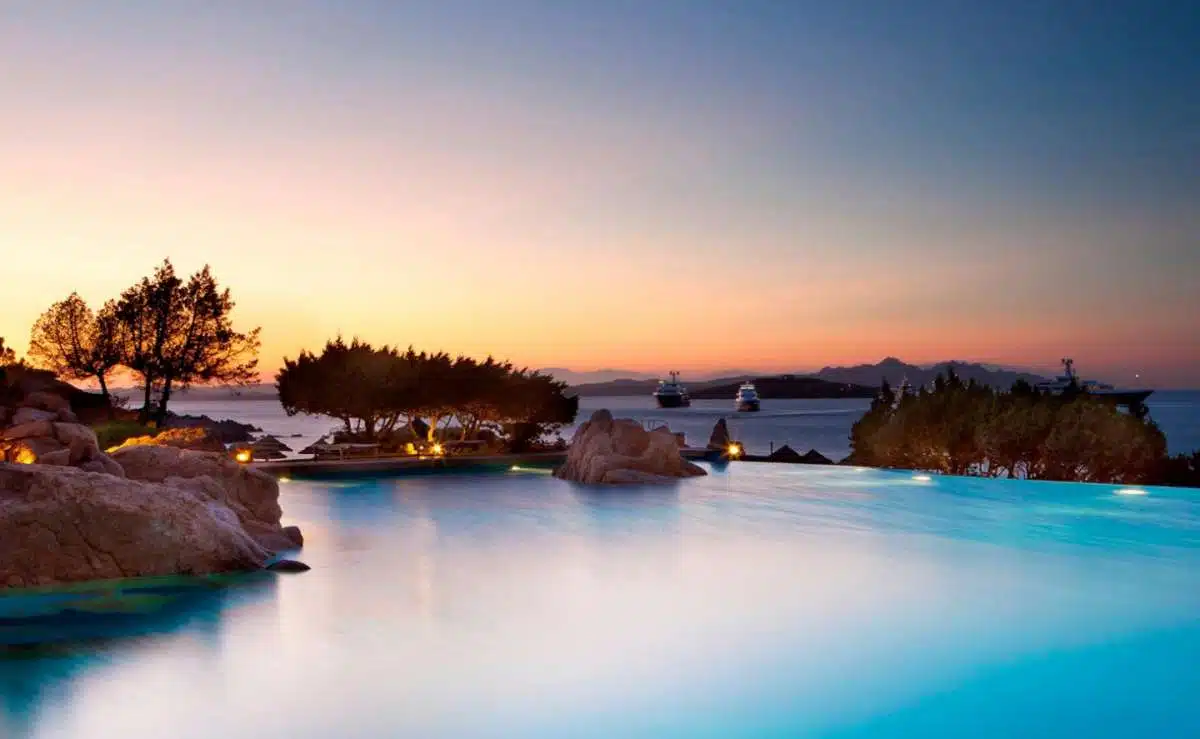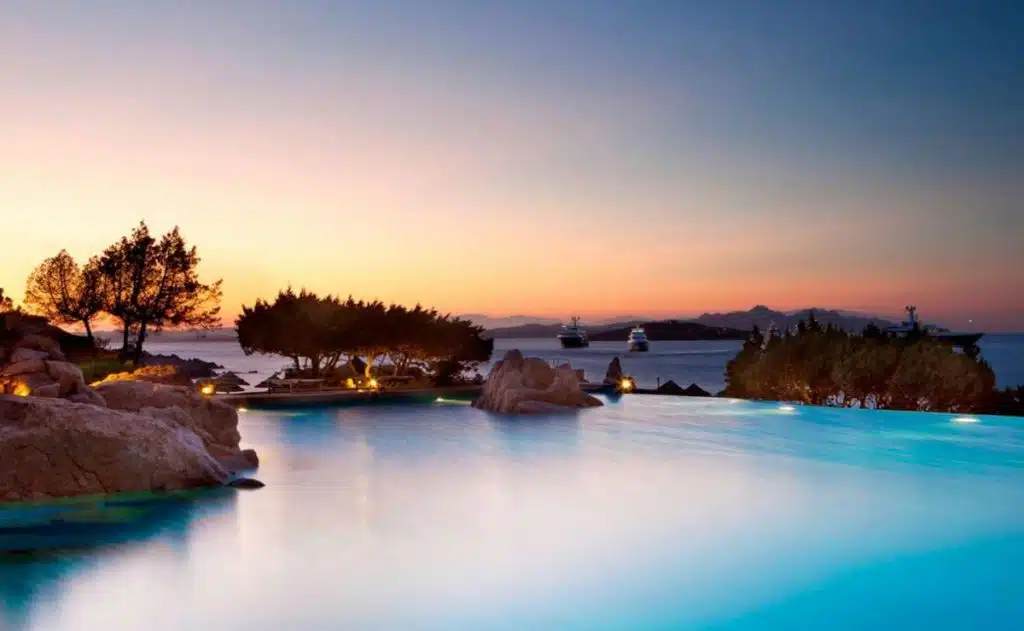 Enjoy a romantic, candle-lit dinner at Ristorante Pitrizza. The Executive Chef oversees an impeccable service of local delicacies, often reinvented with an eye to the contemporary cuisine. Alternatively, head to Bar Pitrizza for a light meal and cocktails.
The guests of Hotel Pitrizza find a Business Center and a commercial area for luxury shopping. Sports enthusiasts can choose among playing a game at Tennis Club Cervo, heading to the fitness center, canoeing, windsurfing, and sailing.
Turn your yacht holiday in Costa Smeralda into an exclusive and unforgettable experience by staying at Cala di Volpe, Romazzino and Pitrizza Hotels, the three gems nestling in the heart of one of the most beautiful maritime landscapes of the world!