Five Jaw-Droppingly Delicious Cinque Terre Restaurants You Need To Try This Summer
Cliffside beauty reaches new heights in Cinque Terre, a collection of five fishing villages strung together by mule tracks and a fascinating medieval history. Today it is no less charming, with hundreds of trails passing through the virgin landscapes, beguiling ancient castles and secluded coves. And while the smallest of the villages is home to just 150 people, each one holds its own when it comes to high-quality cuisine – you just have to know where to look. Luckily, if you're planning a Cinque Terre yacht charter and want to know the very best places to sample local fare, we've got you covered. Discover five of our favourite Cinque Terre restaurants – one for each of the villages – below.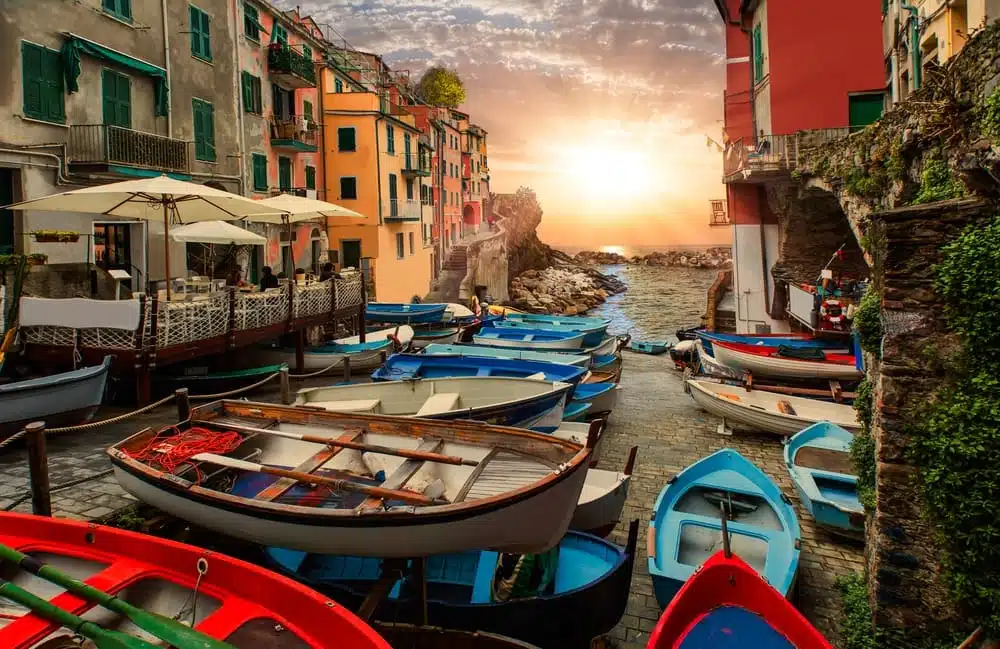 The five most incredible Cinque Terre restaurants
Belforte, Vernazza
Vernazza is known by many as the most beautiful of the Cinque Terre villages, its pretty pastel houses nestled amongst vineyards, olive groves, private gardens and some seriously delicious eateries. The best of the bunch is Belforte, a traditional Ligurian restaurant that has been running for over 50 years. Positioned right on the cliff's edge, with stunning views of the glittering Mediterranean sea, this Cinque Terre restaurant serves up mouthwatering dishes centred around fresh, caught-on-the-day seafood and locally grown vegetables. Be sure to try the tagliatelle with lobster, or for those craving something a little different, the scampi curry, expertly prepared by Belforte's Bangladeshi chef. The wine list is small but perfectly crafted, with a bottle to complement each dish.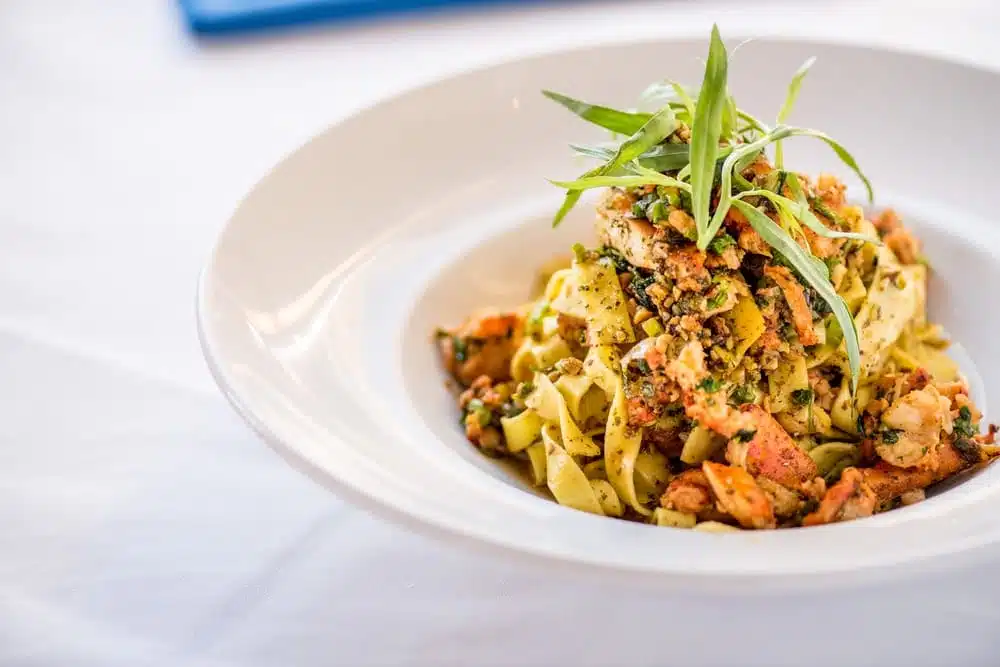 Il Buongustaio Cucina Casalinga, Corniglia
Set in the middle of Corniglia's charming village square, Il Buongustaio Cucina Casalinga entices visitors with its location alone, allowing guests the opportunity to sit outside in the piazza and soak up the bustling atmosphere of Cinque Terre's smallest village. However, what keeps locals coming back time and time again is the culinary masterpieces that they produce. From Tagliononi Nero con Gamberi (black squid pasta) to the signature lemon anchovies, every dish is lovingly prepared by the chefs, with pasta made fresh each day. Combine this with ultra-friendly, multilingual service and you'll see why we recommend it as one of the best Cinque Terre restaurants.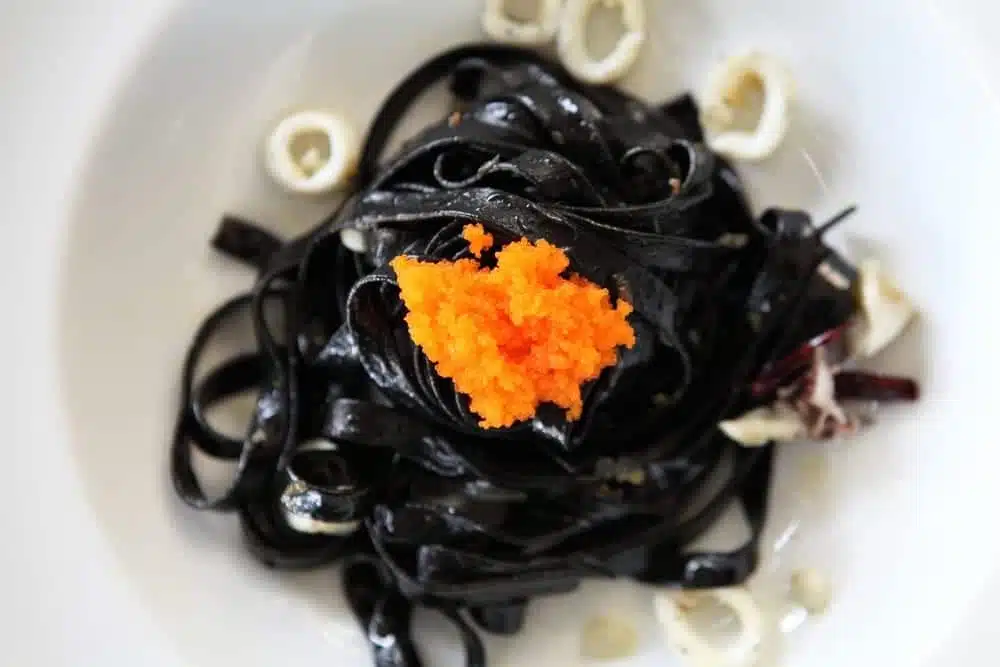 Fuori Rotta, Riomaggiore
Riomaggiore is beautiful at any time but it is at its most gorgeous at sunset, when the pastel buildings seem to glow with the fading light of the day. Luckily, whatever time you are looking for a restaurant you will find an amazing abundance. Of all the great ones, our favourite is Fuori Rotta, offering stunning views of the sea and incredible Ligurian food with a twist; the rabbit comes especially recommended, while an imaginative vegetarian platter will keep anyone abstaining from meat and fish happy, starring an aubergine lasagna and a hearty hummus. Coming for breakfast? Not to worry, as Fuori Rotta also offers delicious pastries and freshly-ground coffee that will wake you up in no time.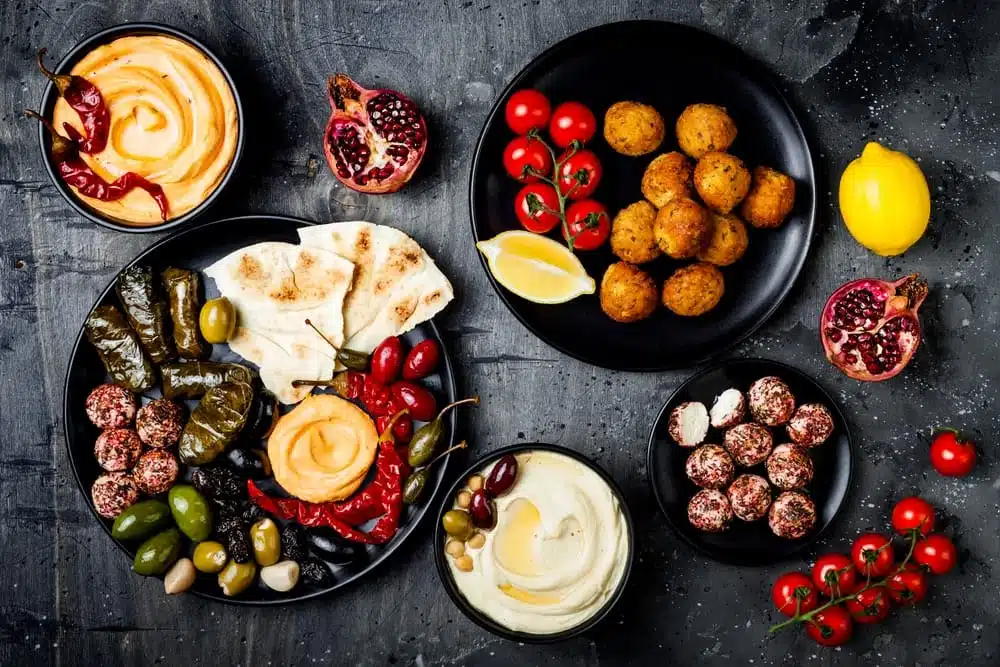 Cappun Magru, Manarola
Blessed with more grapevines than any other Cinque Terre village, you can rightfully expect to find incredible wines in this oldest of all the five lands. Manarola is famous for its sweet Sciacchetrà wine, which makes for a perfect accompaniment to dessert at any of the local Cinque Terre restaurants. The best of these eateries is Cappun Magru, a hidden gem tucked away above the main village. Serving delicacies such as octopus salad and Ligurian-style cheesecake to the lucky few who know of its presence, this is one joint you'll come back to time and time again.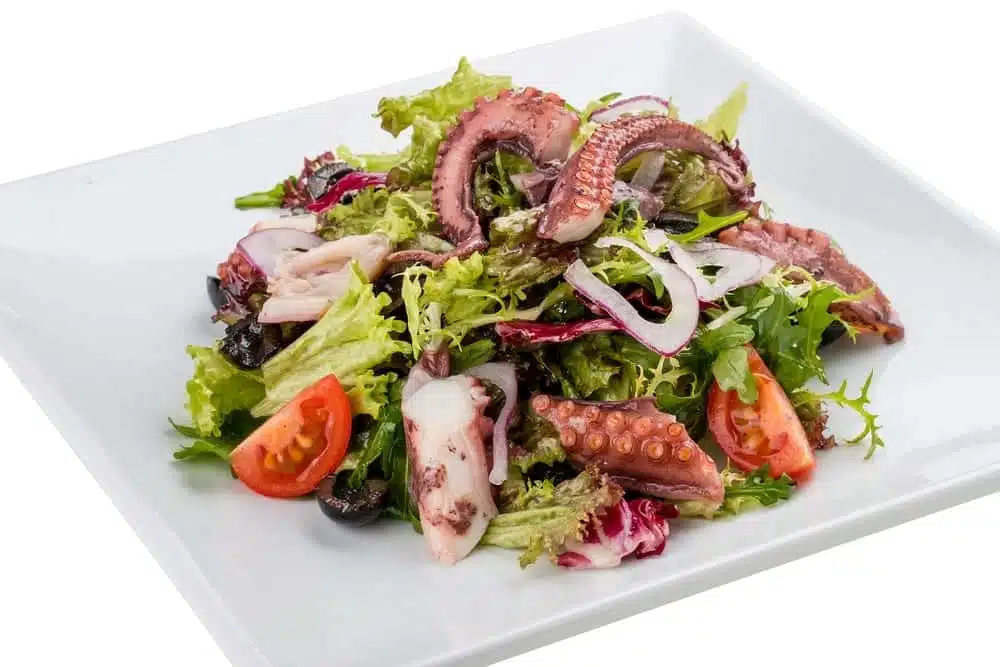 L'Ancora della Tortuga, Monterosso al Mare
Monterosso is known for many things – its glorious beach is the only sandy one in all the five villages, making it extremely popular amongst sun-worshippers. However, its lemon trees and anchovies are what have captured the foodie population, with the two ingredients playing a vital role in the local cuisine. L'Ancora della Tortuga is one eaterie that really takes advantage of these delicacies, offering dishes such as anchovy spaghetti and fresh lemon sorbet. Enjoy these taste explosions in front of the sparkling Mediterranean waters with an Aperol spritz in hand – life doesn't get much better than this.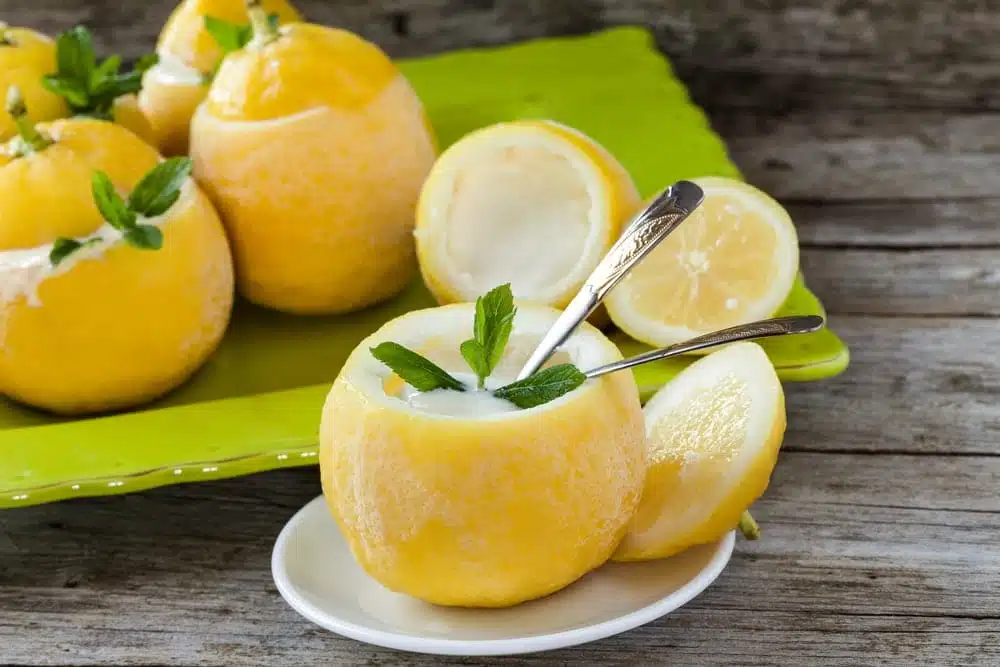 If these Cinque Terre restaurants have inspired you to book a yacht charter, get in contact with one of our brokers today.