4 Reasons For A Private Yacht Tour of Italy
With its glorious architecture, beautiful beaches, and incredible cuisine, there are many reasons to head off on a yacht tour of Italy this summer on a private yacht charter. Many of Italy's finest attractions are best visited by boat, be it an elegant sailing yacht or by motor yacht. Let's take a look at some of the highlights of this charter destination. 
Why visit Italy by yacht? 4 reasons to go on a yacht tour of Italy
While there are countless reasons to go off on a yacht tour of Italy, there are 4 main reasons that people choose to discover this beautiful region. From stunning cliff face villages to isolated islands rich in marine life, fine cuisine, to ancient ruins, Italy has enough to make everyone happy.    
1. Glorious settings best viewed by yacht
With stunning pastel-hued towns perched on the side of cliffs, many of Italy's most spectacular views can be best appreciated at a distance from the deck of a yacht before heading ashore. The most famous – Sorrento, Amalfi and Positano – are on the Amalfi coast and packed with narrow lanes, pretty churches, designer boutiques and delicious restaurants.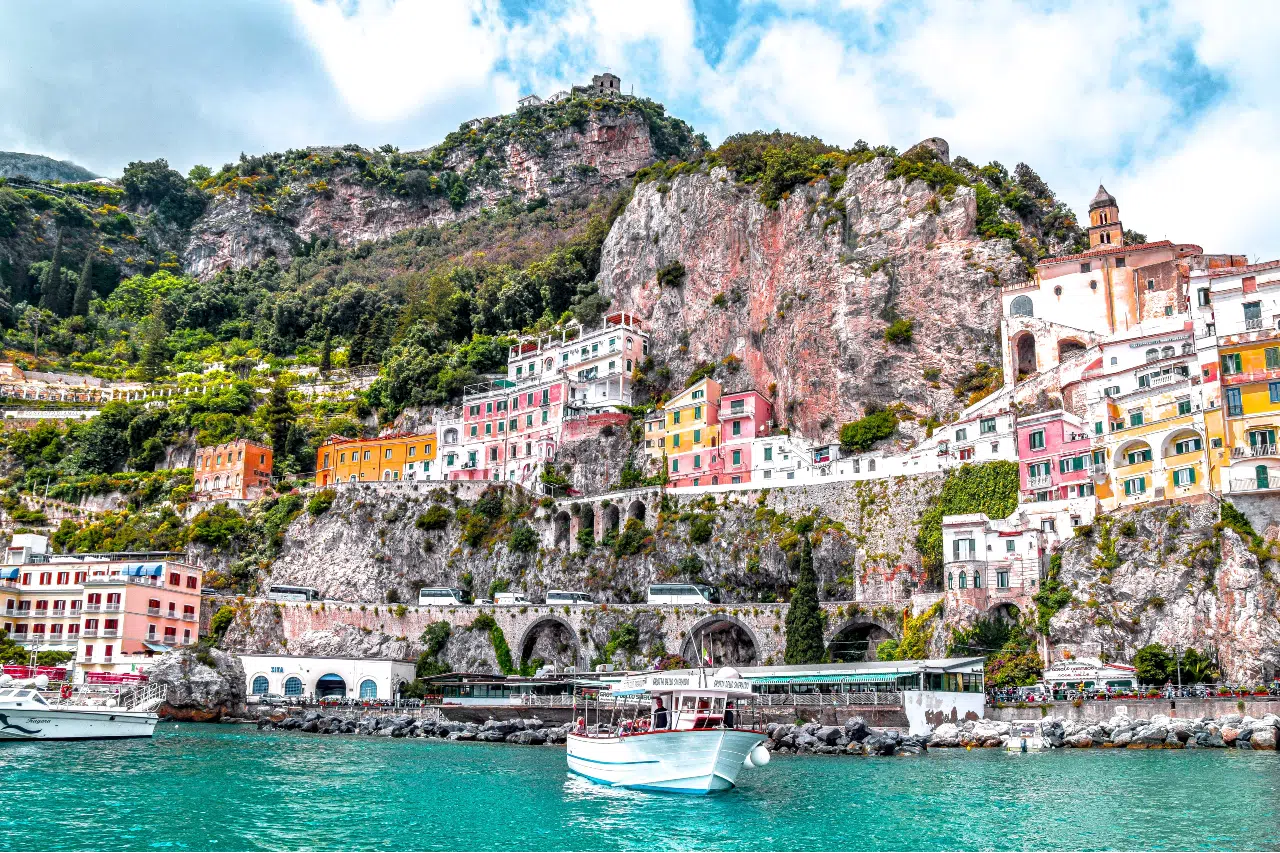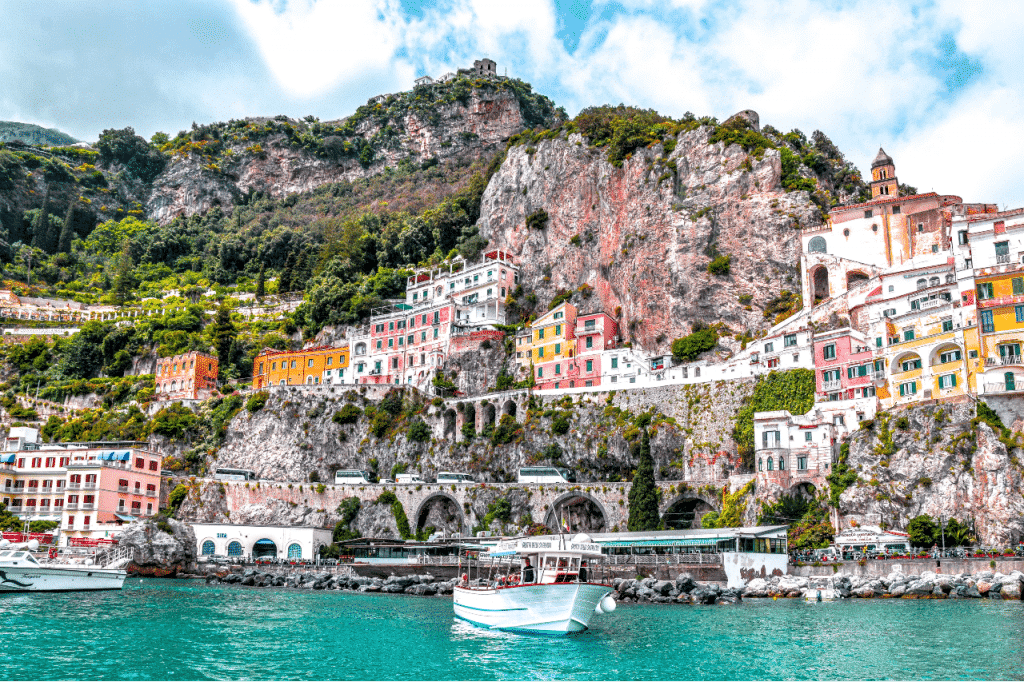 The Cinque Terre series of five lovely villages on the Ligurian coast, which, with no connecting roads, are also best approached and admired from the water.
2. History and culture
For culture enthusiasts, the city of Naples is a must-do on any yacht tour in Italy, allowing guests to take in ancient castles, Baroque churches and art-filled palazzos, while the ruins of Pompeii are just a day trip away.  
In Tuscany, the seaside resort of Viareggio boasts fascinating art nouveau architecture, while Sicily dazzles with ancient Greek temples, Byzantine architecture, mosaic-filled churches and sprawling Roman villas.  
3. Incredible, unspoilt islands
Anyone taking a yacht tour of Italy will want to schedule a tour of the many islands, which are teeming with marine life as well as some of the most beautiful natural sights, bays and beaches.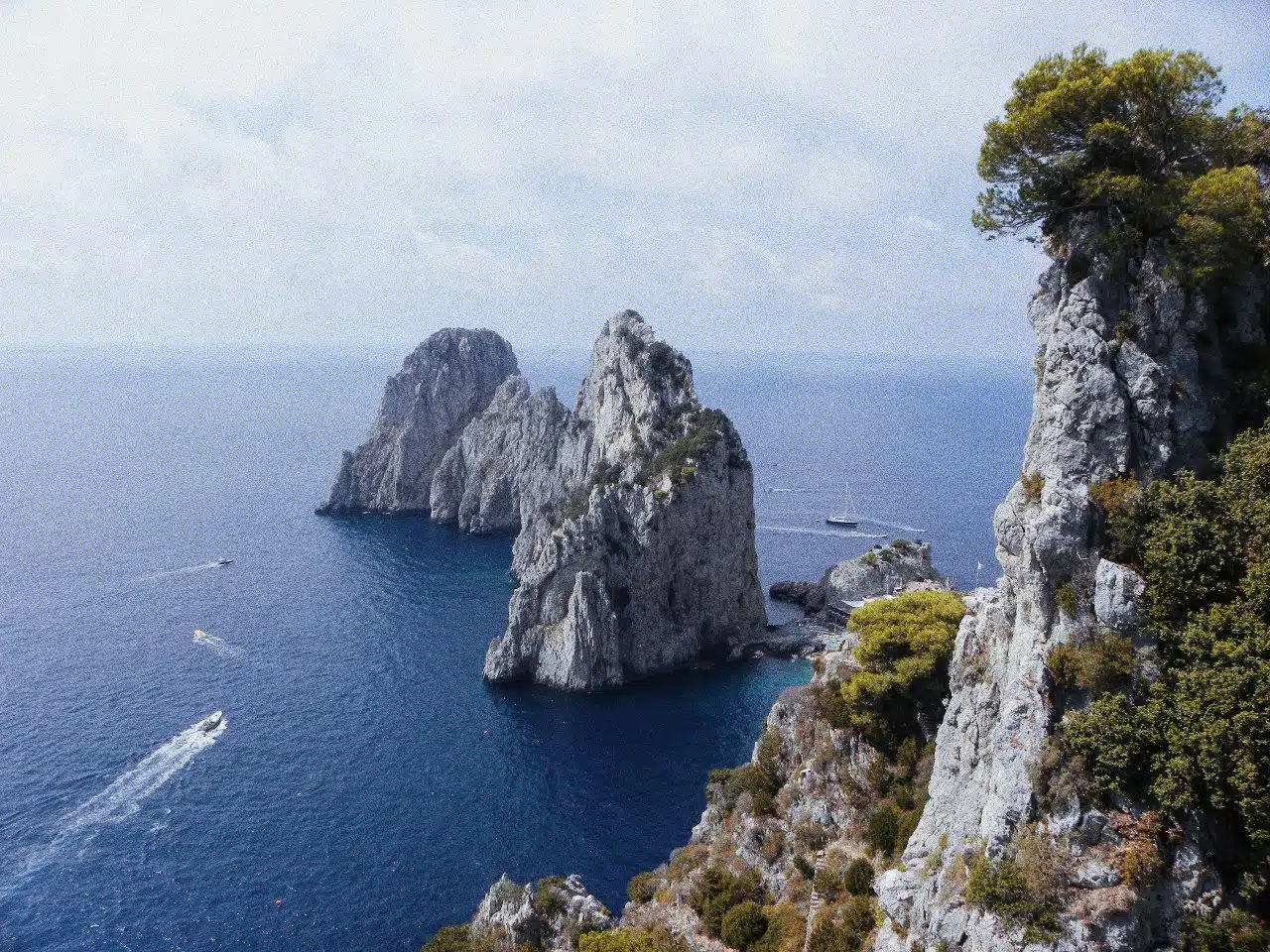 The La Maddalena archipelago off Sardinia's north-eastern coast is a haven for scuba divers and snorkellers. A picturesque shipwreck rises out of the white sand and rocks at Caprera, while on Capo Coticcio, known as Sardinia's Tahiti, there are breathtaking views at sunset.  
North of the Gulf of Naples, Ventotene is part of a Marine Protected Area, with a rugged coastline featuring bays, grottos and natural coves, with shipwrecks populated with fish and marine plants. 
On Napoleon's retreat of Elba, secluded beaches such as Patresi and Capo Sant'Andrea answer the question, "why visit Italy by yacht?" On the island of Sicily, renowned for its dazzling east coast beaches, the volcanic Aeolian and Egadi islands are surrounded by an underwater paradise for divers.
4. Amazing cuisine
Food is, of course, another reason that makes yachting in Italy so memorable. It's also easy to keep children and adults alike happy with fresh pasta and wood-fired pizza, and of course, mouthwatering gelato.  
Tuscany is famed for its wines, such as Chianti, while the town of Porto Santo Stefano is known for its excellent caldaro and scaveccio fish soups. On the Amalfi coast, feast on freshly-caught fish poached with olives, capers, tomatoes and wine. In Sicily, try the arancini, or fried rice balls, and treat yourself to a delicious cup of Italian caffè to finish things off.  
If you are needing more reasons to head off on a yacht tour of Italy, contact our brokers who will help you create your dream Italy yacht charter itinerary, or begin discovering available luxury yachts for charter.