Shopping in Santorini: the most exclusive stores
Santorini owes its unique and exclusive atmosphere to the mix of sunlight, fashion and design that take centre stage against the breathtaking view of the ancient caldera. Before enjoying a delicious dinner at one of Santorini's best restaurants we recommend a shopping tour of the luxury stores and shops that sell unique items of local craftsmanship.
Ilias Lalaounis, Fira
Ilias Llaouonis in Fira is a must-stop for jewellery enthusiasts. The shop sells one-of-a-kind gold pieces inspired by ancient eras like Byzantine, Neolithic and Mycenaean times. The collections, which include timeless items made according to ancient techniques like granulation and filigree, have won the heart of celebrities like Elizabeth Taylor, Barbra Streisand, Charlize Theron and Jackie Onassis.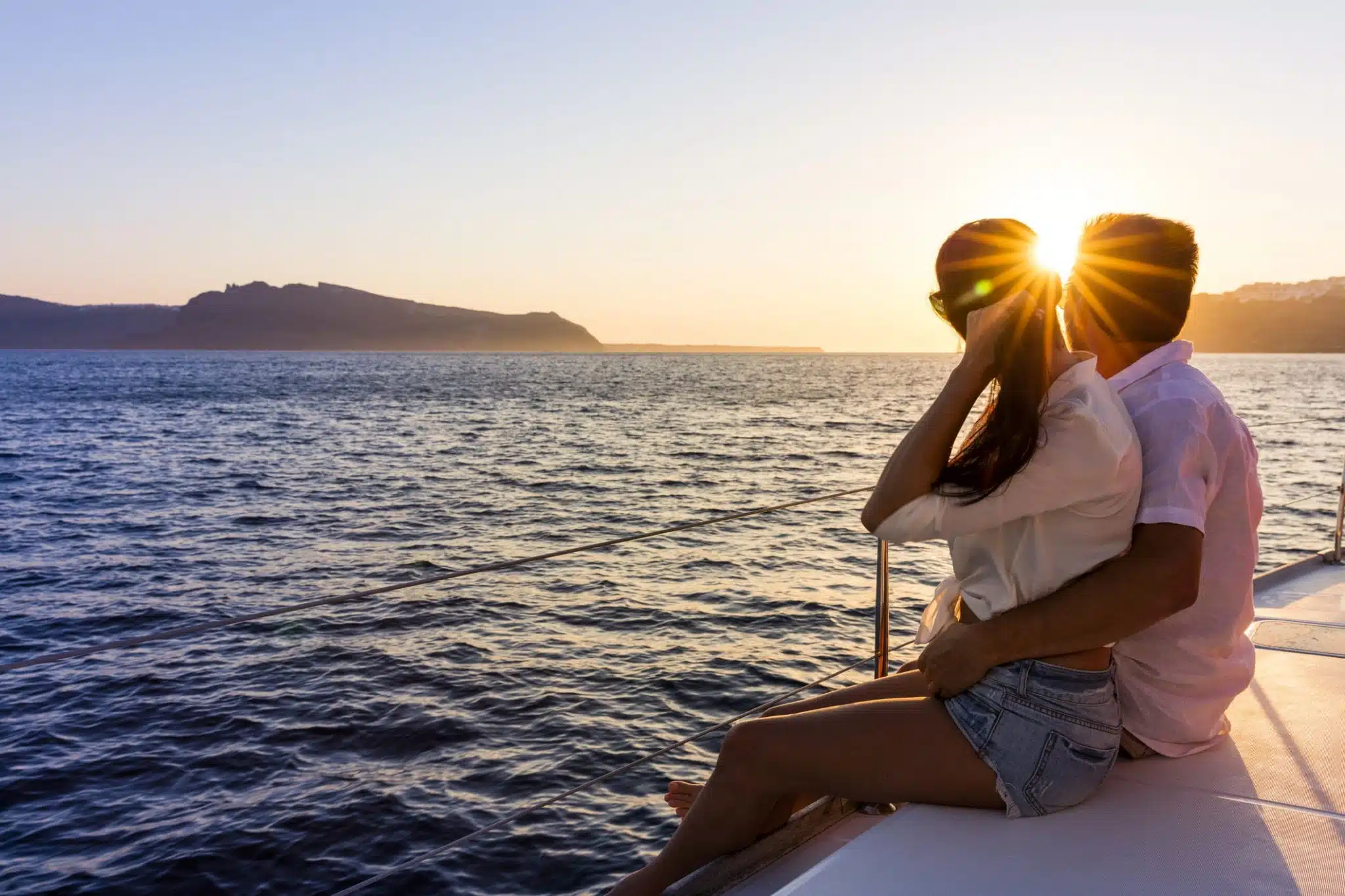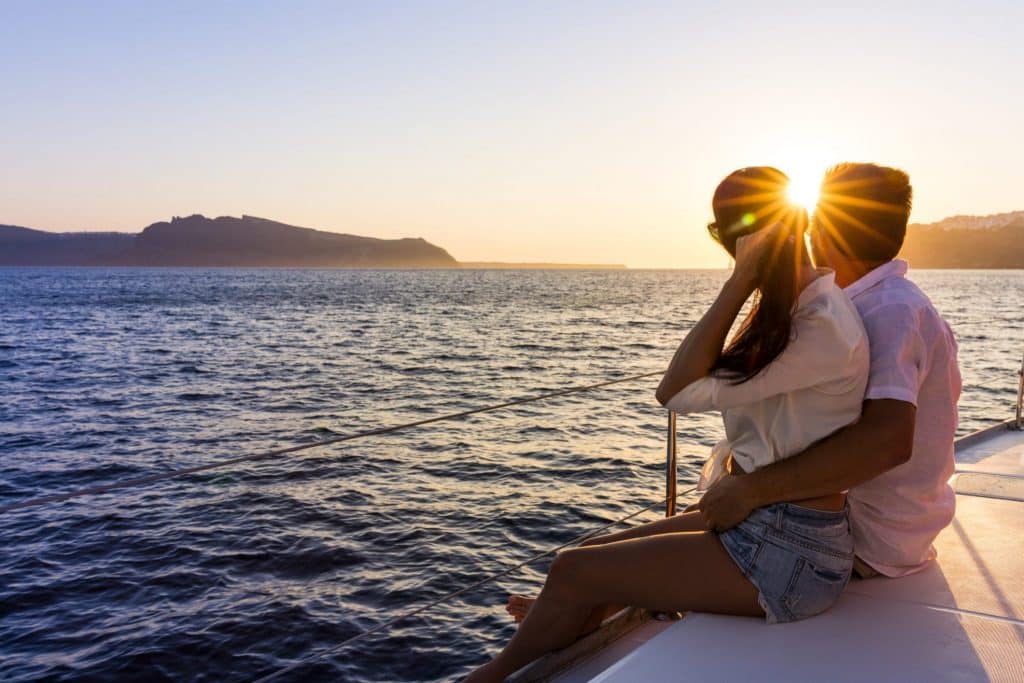 The White Santorini, Fira
The brand's motto "The White Santorini" offers sophisticated handmade collections realized by the designer Sophia Hatzigeorgou who takes inspiration from the island's landscape and lifestyle. The essential and elegant lines of the garments and accessories are made with top quality materials and come in white and cream hues.
Art Space Winery, Pyrgos
Pay a visit to Art Space Winery in Pyrgos, one of many shops selling local wares. The oldest part of the boutique built in a picturesque site of pumice stone houses sculptures and paintings by renowned Greek contemporary artists. The shop, that dates back to the 1800s, is a real heaven for art enthusiasts and offers top-quality labels.
MATI Art Gallery, Fira
MATI Art Gallery's goal is to showcase contemporary and refined suggestions for  art lovers. Yorgos Kypris creates sculptures, installations and jewellery also on demand, thus producing very personalized works.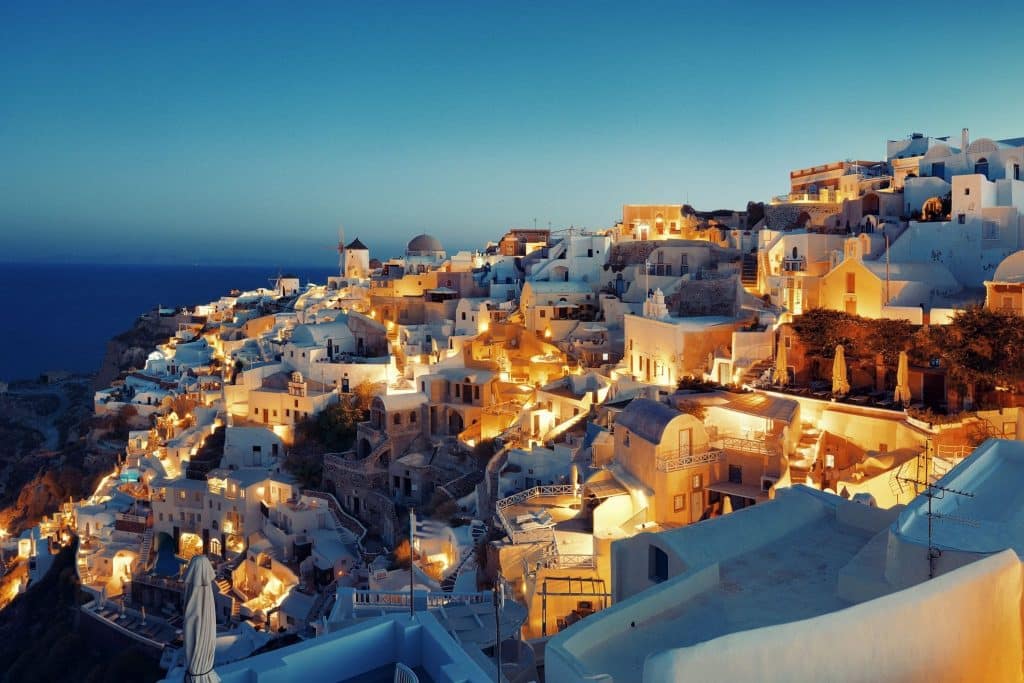 Milo, Fira
Located in the heart of Fira's historical centre, Milo sells a carefully-curated selection of garments by renowned fashion houses, including Celyn b, Marc by Marc Jacobs and Patrizia Pepe, as well as trending shoes and accessories in vivid hues.
Wanderlista
Wanderlista, the brand launched by Mitsakos and inspired by the desire to travel, is for free spirits that enjoy comfort and beauty in different forms and colors. Fantasies that span the Cyclades and the Caribbean Islands inspire unique handmade bags realized with top quality materials. Select pieces of these collections can be found at Mystique Hotel.
The Silk Shop, Oia
The Silk Shop, located inside an old bakery, is a charming shop that sells scarves and bags made of silk, cashmere and wool. The items' light hues shine in a quaint space where pieces of the old bakery match ethnic items.
Ecru, Oia
Ecru is located on Oia's main street near the castle, inside an old Captain's house that has preserved its old atmosphere and charm. The shop sells clothes and accessories that will add a touch of originality to your style. Don't miss our post about Mykonos' best beaches, from the trendy and crowded ones in the South to the wilder and more secluded spots in the North.