Off-season yacht charter destinations
Booking a luxury yacht charter vacation out of season does not always mean compromising on your boat rental experience. Planning a charter vacation during the off-season offers numerous benefits, including lower costs and enhanced peace and serenity, allowing you to enjoy some of the world's best yachting destinations. If you want to avoid the crowds and get the best charter deals, make the most of an off-season yacht charter with Silver Star Yachting. Here's our pick of the best off-season Mediterranean yacht charter destinations. 
Chartering a yacht in Sicily outside the peak summer season of July and August is well worth considering. Sicily is one of the Mediterranean's hotspots that is still ripe for exploration in September and October, where you'll be able to enjoy a slower pace of life, peaceful anchorages, and much cooler temperatures. 
Portorosa offers desirable cruising conditions with clear waters, consistent northwest to westerly breezes, and beautiful climes during the off-season. During an off-season yacht holiday, enjoy short passages between charter stops and secluded anchorages, both modern and traditional, as you cruise from one Aeolian island to the next.
Indulge in idyllic swimming conditions at the island of Vulcano, experience Europe's second-largest active volcano at Stromboli, and discover the mesmerising UNESCO-protected snorkelling sites. Nature lovers will also love hiking Sicily's scenic treks and exploring the natural thermal springs.
The 50 km of the Amalfi coastline is one of the most beautiful coastlines in the world, synonymous with rare and natural beauty, history, charm, and old world-romanticism. The Amalfi Coast is typically one of the most popular and bustling hotspots in the Mediterranean, so it is well worth visiting during the off-season. 
Begin your off-season yacht holiday in Naples, home to Mount Vesuvius, art galleries and museums, and of course, the Margherita pizza. 
Take advantage of the best aspects of your private crewed yacht and cruise to the scenic island of Capri for luxury shopping, authentic Italian cuisine and some of the most idyllic waters imaginable. Capri is a superb spot to try out your yacht's water sports equipment as you anchor under the shadow of the dramatic Faraglioni. 
Sorrento and Positano are also must-see hotspots, quaint seaside towns where terrace houses and buildings cling to cliffs rising from the coastline.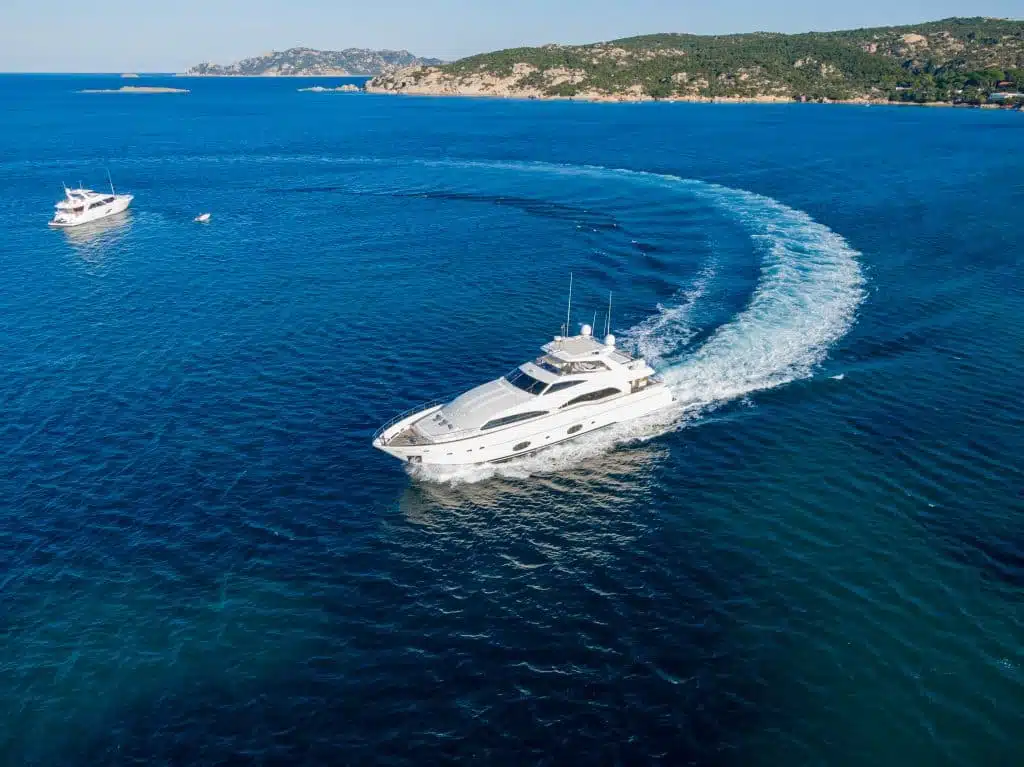 Why not discover the delights of the Amalfi Coast aboard the exceptional motor yacht, ETHNA, a 30m Ferreti yacht for charter? This beautiful vessel boasts enough space for up to 12 guests across five expansive cabins. M/Y ETHNA's deck space is one of the largest on the market for her size, offering unbeatable comfort and relaxation space. 
Greece's serene island cluster still beckons in September and October, with dreamy temperatures and far fewer tourists. From the Cyclades to the Ionian Islands, spend the week exploring the rugged landscapes, sandy coves, quaint harbours, and beautiful white-washed villages. 
During your low-season yacht charter, explore the volcanic islands of Santorini and Mykonos, with their winding alleys with pink bougainvillaea, boutiques and galleries, and chic beach clubs on the powder white sands. Explore the dramatic coastline and endless grottos along Kefalonia's limestone coast, experience the vibrant nightclubs in Mykonos, or dive into the cobalt blue waters of sun-drenched, tranquil islands of Paros, Milos or Naxos.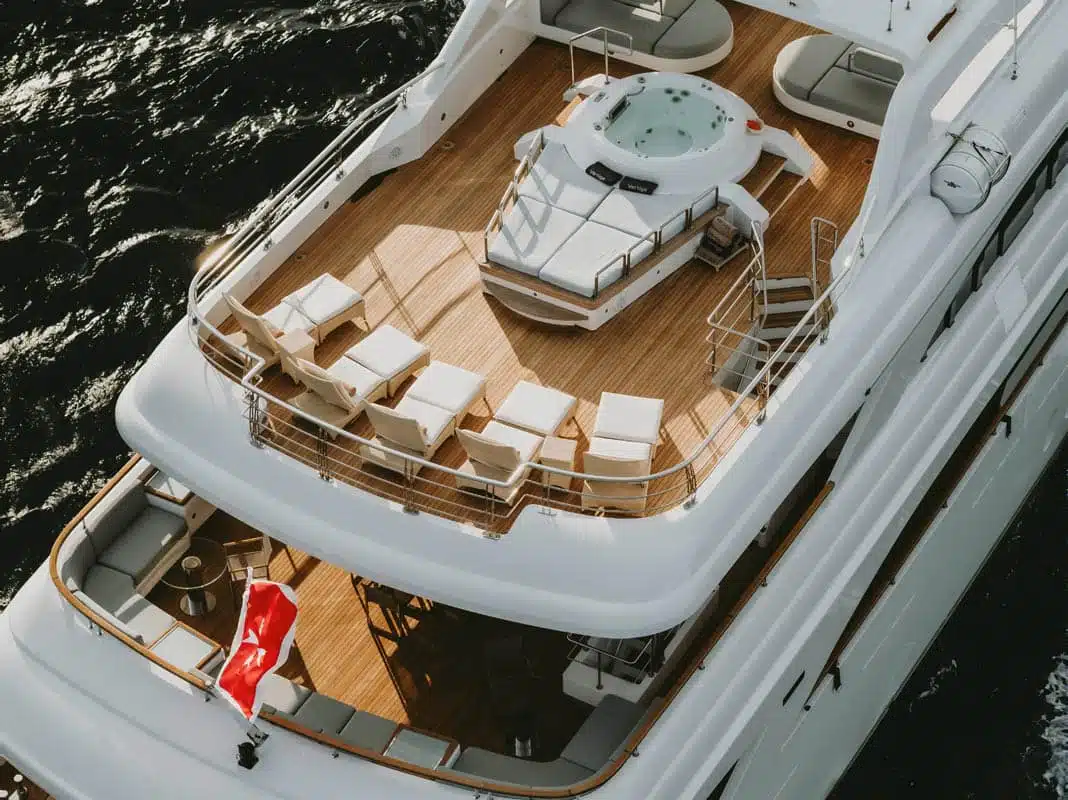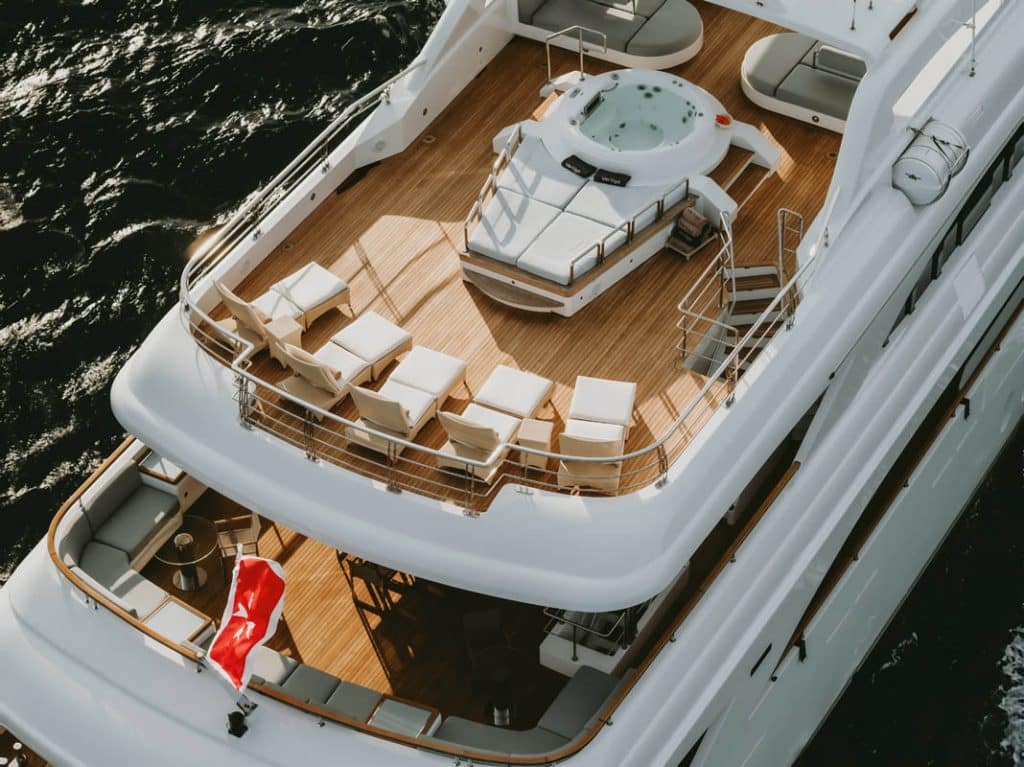 For the ultimate low-season yacht charter, make the most of VERTIGO, a 51m luxury motor yacht that can accommodate up to 12 guests. Alternatively, BILLA is a 41m luxury motor yacht for charter that can accommodate up to 11 guests in 5 spacious cabins. Both are exceptional vessels with the finest amenities, perfect for exploring the Mediterranean.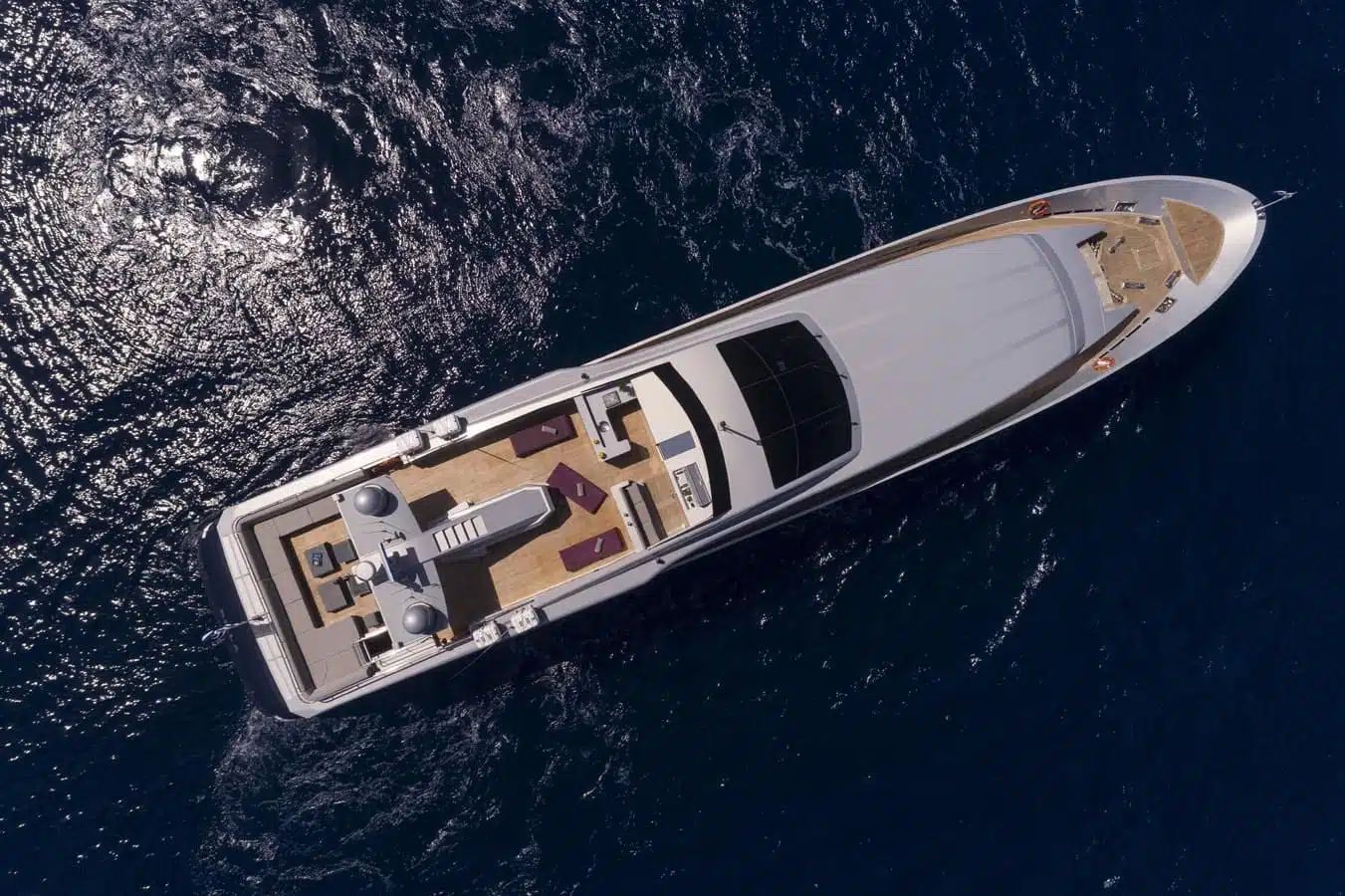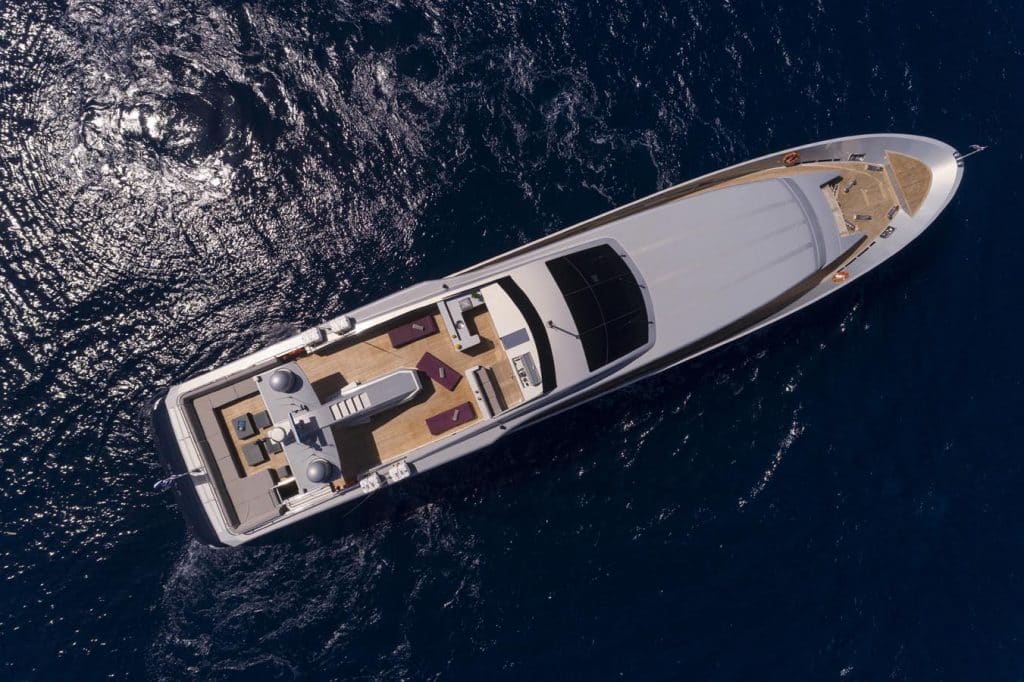 Croatia 
With one of the most sublime coastlines, countless island jewels and temperatures from 22-27 degrees in the shoulder seasons, an off-season yacht charter in Croatia is something everyone should experience at least once. 
Island hopping lovers will revel in the delights of Croatia, with breathtaking scenery, natural beauty, countless unspoiled beaches and secluded coves with turquoise waters for swimming. Not to mention exploring inland Croatia, with its rich historic sites and fascinating medieval cities to discover.
During an off-season yacht holiday, visit popular gems like the cosmopolitan islands of Hvar with its vibrant nightlife, historic landmarks, vineyards and lavender fields. Or, moor up in Korcula for a picture-perfect walled town with gates, ramparts and towers. Alternatively, visit more secluded islands like Solta, which provides the chance to experience authentic Croatian culture.
Feeling inspired and want to experience the Mediterranean to its full potential? Contact us today and organise your next off-season yacht charter.