Discover The Amalfi Coast On The Stunning LUCKY Yacht
A visit to the Costiera Amalfitana is always a dream come true, with tumbling villages that fall elegantly into the azure Mediterranean sea. Here, idyllic towns are linked by the legendary Amalfi Coast Drive – 16km of winding and often traffic-filled tarmac – so if road rage isn't on your list of holiday requirements then the best way to travel around is by yacht, allowing you to move at your own pace and in true luxury. 
Exploring this beautiful part of the world requires an equally beautiful boat, and our stunning 24.6m Motor Yacht LUCKY, scheduled to launch in March 2020, is perfect for this summer's Amalfi escape. Read on to discover a dreamy itinerary for LUCKY yacht.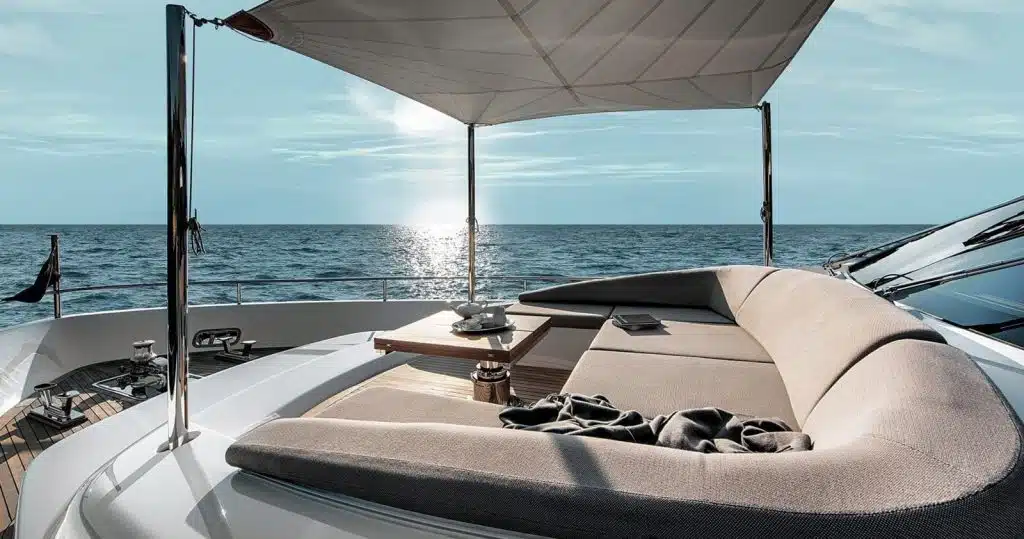 An Amalfi Coast adventure on the luxurious LUCKY yacht
Positano
Positano is where Italy's most chic beach-lovers come to vacation, providing a postcard backdrop which will leave you awestruck. Arrive into Amalfi Port and travel to Positano by tender – you won't walk far before discovering a charming cafe at which to stop at for a coffee and pastry. Replenished, head to the Museo Archeologico Romano, an excavated Roman residential villa, offering incredible historic learnings alongside pretty mosaic floors and Pompeian-style wall paintings.
Once you've had your fill of this area's fascinating past, it's time to soak up that Southern Italian sun on one of the picturesque beaches. Spiaggia Grande is a lovely pebbly beach, while the local's bay of Il Fornillo will be less crowded and features the Il Pupetto hotel, ideal for grabbing a chilled glass of local wine. For dinner, pick between a selection of divine trattorias, before strolling back to your Sanlorenzo yacht charter at dusk.
Sorrento
Travel over to Sorrento in the morning after an extremely comfortable night onboard, spending your journey relaxing in one of two large sunbathing areas and soaking up the views. As soon as you arrive you will be hit by the scent of lemon trees, alongside various Mediterranean flora and perfumes including wisteria, mimosa, jasmine and vivid agapanthus. Here active nature-lovers will enjoy the range of beautiful hikes on offer, from the famous Sentiero degli Dei or "Path of the Gods" to more low-key adventures. For culture vultures, the Museo Correale di Terranova is a must-see, filled with precious artefacts and paintings amassed by the counts of Terranova.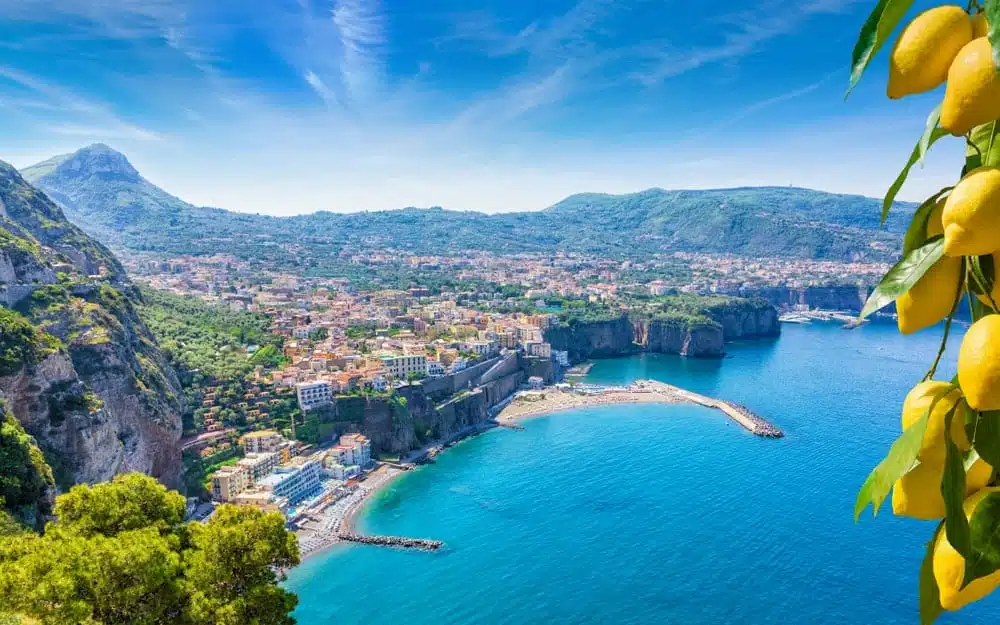 After a long day exploring, head back to the state-of-the-art LUCKY yacht to change into something more glamorous. It's time for an aperitif on deck before eating at one of Sorrento's ultra-romantic restaurants – prepare to be blown away by the Il Buco tasting menu, or keep it simple at a local, family-run eaterie with a gnocchi alla sorrentina. If you're visiting from July to September then don't miss the Sorrento Festival, a celebration of jazz and classical music held at historic venues in and around the city.
Of course, the Amalfi Coast is just one of the beautiful places you can explore on this stunning Sanlorenzo yacht charter. Covering charter areas including Liguria & Cinque Terre; Capri, Ischia & Ponza; Corsica; Sardinia & the Emerald Coast; Tuscany & Portofino; and Sicily & the Aeolian Islands, there are so many incredible Mediterranean yacht charter destinations to choose from for your LUCKY yacht charter. Contact a yacht broker today to plan your adventure.