Trending 2023 Mediterranean yacht holiday destinations and experiences
While we may only be halfway through 2022, now is the time to start planning a 2023 Mediterranean yacht holiday.
A luxury crewed yacht charter offers the ideal way to holiday in style with friends and family. Aboard a yacht for charter with Silver Star Yachting, you can enjoy a private and exclusive holiday on some of the world's finest motor yachts and sailboats. But, what does a 2023 luxury yacht holiday in the Mediterranean have in store for guests? Here we explore onboard activities and trending destinations to cruise to.
2023 Mediterranean yacht holiday
Enjoy life onboard a luxury yacht
The best luxury private charter yachts resemble the world's finest resorts. Indulge in an incredible spa session with bespoke treatments that perfectly meet your needs; enjoy time on the water with loved ones courtesy of the latest yacht water toys, or feast on gourmet cuisine expertly prepared by your private chef. Alternatively, why not choose a charter yacht with a dedicated outdoor cinema, enabling you to enjoy a movie night under the stars during your 2023 Mediterranean yacht holiday?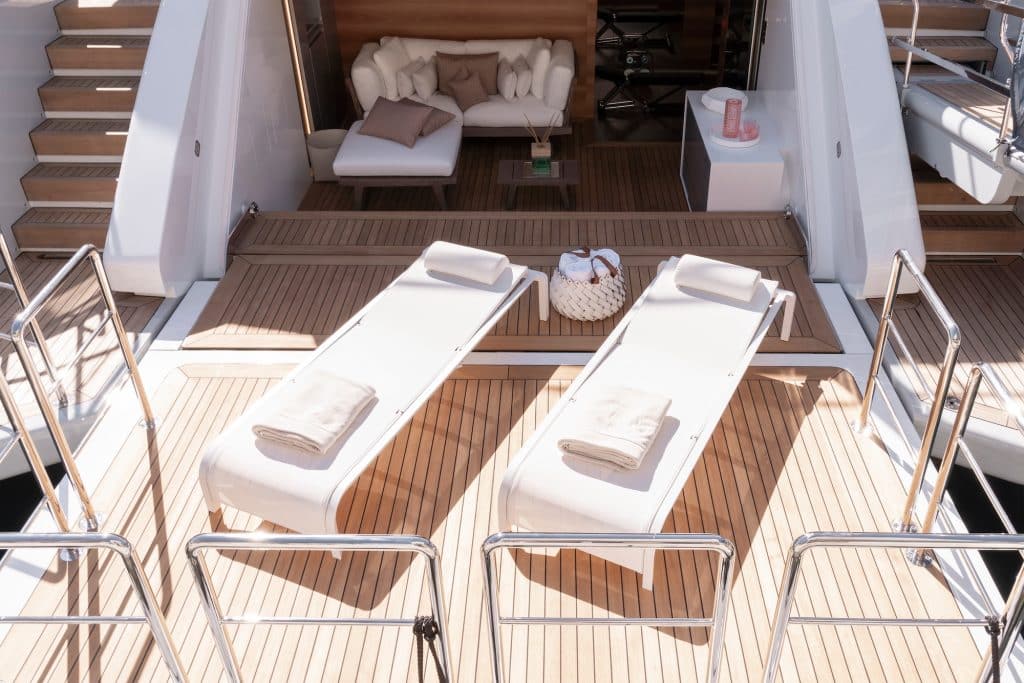 Many of the world's best private yacht charters boast voluminous beach clubs that make for the ideal sun-drenched hangout. Enjoy a handcrafted cocktail, a family style lunch, or take a swim in the warm Mediterranean Sea. Alternatively, enjoy a soak aboard your yacht's Jacuzzi or enjoy a dip in your boat's private swimming pool.
On-trend yacht charter holiday Mediterranean destinations
On a private yacht charter, a world of beautiful destinations awaits. Today's state-of-the-art superyachts boast pioneering technology that enables you to explore some of the world's finest destinations in spectacular style.
The Mediterranean remains one of the world's top charter destinations, with popular ports of call including the Amalfi Coast, the French Riviera, the Balearic Islands, and the stunning Greek Islands.
But why not explore lesser-known ports of call on a 2023 Mediterranean yacht holiday?
Croatia and Montenegro offer spectacular cruising grounds, hidden fjords and bays, and abundant history and culture, making them ideal for paradise seekers and culture enthusiasts alike.
Explore the stunning coastal town of Budva in Montenegro, boasting a wealth of attractions, including award-winning restaurants, local boutiques, and white sandy beaches lapped by azure blue waters.
For nature enthusiasts, the UNESCO-awarded national park of Durmitor awaits in north-western Montenegro, known for its stunning pine forests and natural, rugged beauty. Enjoy a host of outdoor pursuits, from walking, cycling, and horse riding, as well as rafting, kayaking, and wild swimming on Durmitor's spectacular Black Lake.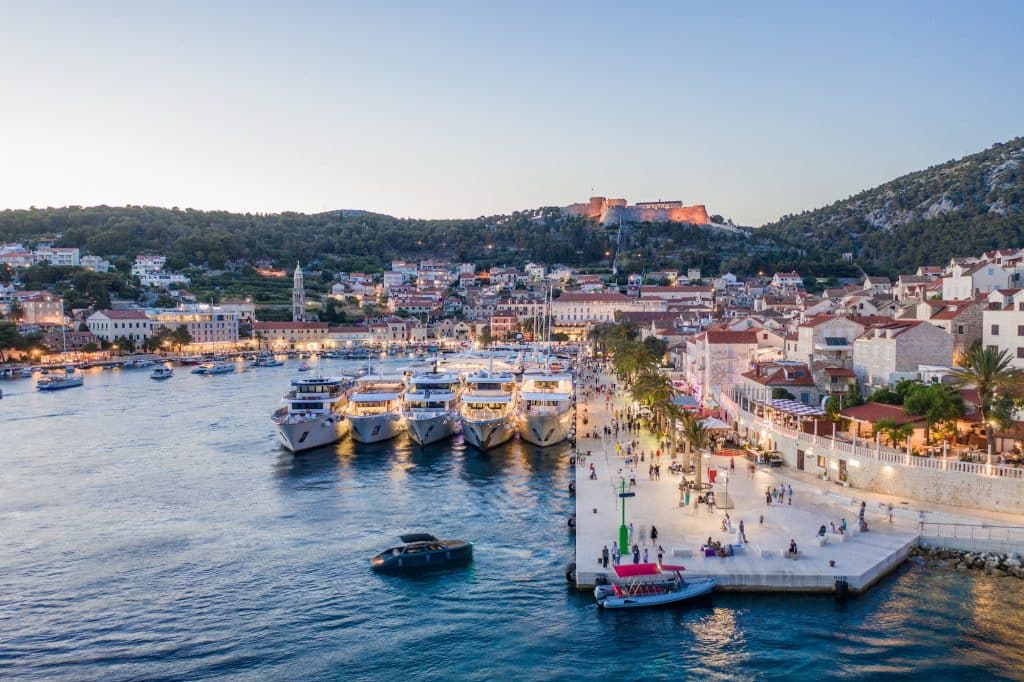 For sophisticated elegance, charter a path to Croatia's Hvar, dubbed the St Tropez of Croatia during your 2023 yacht charter holiday in the Mediterranean. Dine at gourmet restaurants, shop designer boutiques, or enjoy a day at one of Hvar's exclusive beach clubs. Alternatively, cruise to the nearby Pakleni Islands, just south of Hvar. Here you'll find stunning beaches accessible only by boat, crystal-clear waters, and exquisite islands dotted with local wineries and olive groves.
If you need help planning a 2023 Mediterranean yacht holiday, then our team of luxury charter experts are here to help. Contact us, and we can help you select your ideal yacht and tailor an incredible Mediterranean charter itinerary that expertly meets your needs.