Mediterranean Yacht Charters: The Benefits of Booking Early
While the attention of the yachting world is turned towards the Caribbean region, it is the perfect time to begin planning your summer yacht charter in the Mediterranean for 2018. A great number of advantages come with booking your luxury Mediterranean yacht charter early. Not least of all, the earlier you book means the longer you'll have to look forward to your spectacular and exotic vacation aboard your personal yacht. Here are just some of the practical reasons why you'll thank yourself for planning ahead.
It's Less Expensive to Fly
It's well-known that booking flights at the optimum time to save costs is something of an art form. Although there are the odd exceptions, the general rule is that the early bird catches the worm – you'll get the best deal the earlier you book. Airline ticket prices commonly increase in the last two weeks before flying, so planning in advance could save a lot of money, particularly if you want a yacht charter during the peak months of July and August.
According to the popular travel search engine Skyscanner, the best prices on short-haul flights are found seven weeks prior to travel.  If you're organising a long haul trip, make sure you book at least 18 weeks in advance. Planning your yacht charter in advance will also increase your options as to where you can affordably fly to.
You'll Have the Pick of the Fleet
Your yacht charter should be nothing less than unforgettable – an experience that's personalised down to the letter to ensure you can enjoy your holiday to the full. Getting the most out of your charter starts with making sure all the details are exact. As you'll know, yachts come in all shapes, sizes and layouts, and it's key to consider what is most important to you on your voyage. Will you be principally entertaining and relaxing, or are you desperate to get out on the water and try out the latest high-tech gadgets and luxury yacht toys? Booking early will mean you'll be first in line to make your selection, and will enable you to secure the yacht of your dreams. Not only will you get the best yacht for your needs, but there's also a stronger possibility of securing a discount.
You'll Have Plenty of Time to Plan Your Itinerary
There is a significant and often overlooked aspect of chartering a yacht: renting a suitable nighttime berth at a first-class marina. The most popular marinas in places like Ibiza and Capri get booked up quickly. Additionally, during peak season, regattas and high-profile events such as Cannes Film Festival and the Monaco Grand Prix mean that space is at a premium and prices can skyrocket. For example, Port de Cannes and Monaco's Port Hercules can attract year-long waiting lists for certain booking periods.
One of the greatest aspects of a holiday aboard a spectacular yacht is the freedom it gives you to peruse your interests and adapt your voyage so that it's deeply personal. In each place you visit, you have the opportunity not only to enjoy the breathtaking shoreline from the deck of your yacht, but to also make stop-offs to absorb the culture and delights of new places. Whether it's a beautiful opera in a Balearic city, or a particular spot to watch the sun go down, booking your charter in advance will give you the time to plan every last detail at your leisure, and make sure you don't miss a single moment.
You Could Benefit From Discounts
Many Mediterranean yacht charters are offered at discounted rates to those who book earlier. Whether you are interested in a sailing yacht charter in the Balearics or a motoryacht experience in Croatia, our knowledgeable brokers can advise you on the latest offers. By saving money on the cost of your charter, you'll free up additional funds to spend while on the holiday – a win-win situation! Many yacht owners are keen to book charters in advance and so offer financial incentives for early bookings.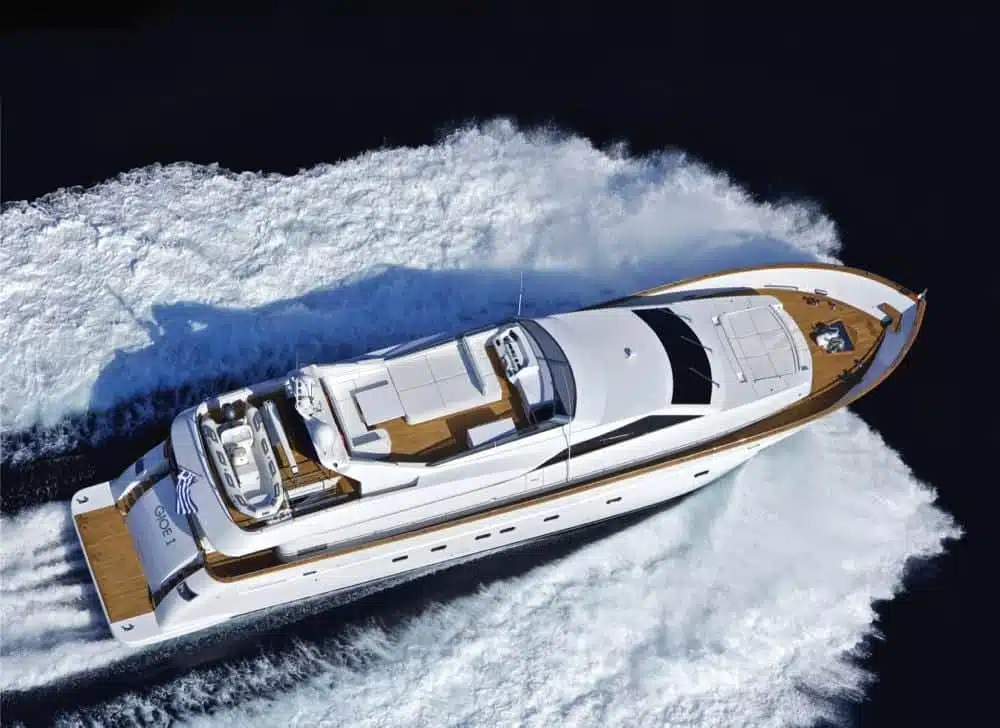 Rosanna Arcamone, the Director of Silver Star Yachting, commented on the advantages of booking early:
"The main benefit of booking your Mediterranean yacht charter well in advance is, of course, the opportunity to select the yacht you would like. If you leave it until the last minute, it is probable that your chosen vessel will be booked already, especially if it is one of the popular yachts in the fleet. Moreover, charterers also stand to save a great deal of money, as early bookings are better viewed by brokers and owners alike. With regards to the itinerary of your charter, you stand to enjoy more freedom; you will not be constrained by the previous location of the vessel, as this is determined on a first-come-first-serve basis. Cancellation insurance, which is available up to 45 days before the charter, offers a safety net for your payment. The advantages of booking early are multiple and convincing."
Contact Us
Silver Star Yachting takes great pride in offering one of the finest charter broker services for the Mediterranean region. Contact our experienced brokers to benefit from an early booking for the summer of 2017.