Silver Star Yachting Celebrates New MYBA Corporate Member Status: What You Need To Know
We are extremely proud to announce that we are now an MYBA Corporate Member. To celebrate this new status, we have put together some information about the prestigious association we have joined and what membership means for our clients seeking luxury yachts to charter or yacht charter management.
Silver Star Yachting becomes an MYBA Corporate Member
On October 11th Silver Star Yachting officially became a Member of the MYBA, joining the ranks of other highly reputed members. This is testament to our professionalism and good reputation in the industry, having met strict MYBA requirements in order to gain this status. Membership is only available to companies with a proven track record of professional excellence in the yachting industry.
Who are the MYBA?
The superyacht industry has evolved drastically over the past two decades and requires strict standards to regulate it. That's where the MYBA comes in.
The MYBA Worldwide Yachting Association guides ethical operations in the superyacht industry, working closely with Government Organisations, Coastguards, the International Maritime Organisation, Licensed Marine Underwriters, Insurance Companies and Lawyers to ensure its standards stay relevant. Comprised of members from all different areas of the yachting world, it guides companies such as ours to meet these ethical and technical requirements.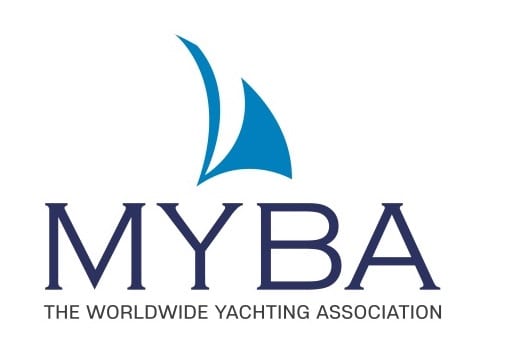 Why do people prefer to charter with MYBA Members?
Working with an MYBA Corporate Member company, yacht owners and charterers benefit from the established procedures that the association has in place.
For example, there are a lot of start-up charter businesses out there, and in a world where so many transactions are done online it is easy for these companies to appear a lot bigger and more experienced than they are. Often they will offer extremely competitive prices to draw in clients seeking charter vacations. However, people quickly realise that they lack expertise, qualifications and professionalism. At best, this is realised early on in the process, before any serious damage can be done. However, many of these companies pose a serious risk for clients. They can end up paying way more than they should for a yacht; with the yacht not being properly registered, exposing them to higher taxation; or left with a poor refit leading to necessary extra maintenance in the future. And the list goes on…
When people choose an MYBA Corporate Member they can be sure that they are working with a reputable company. Businesses can only become members if they have a track record of ethical trading. All members are in possession of professional indemnity insurance and use the MYBA Charter and Sales Agreements – some of the industry's most well-known – to govern the purchase and charter of yachts. What's more, MYBA Members have 24/7 access to a worldwide network of the yachting specialists in every field including charter, brokerage, new build, management, crew, marine law, fiscal issues, flag & certification issues, safety, accident & incident management and security & protection, meaning they are able to source information and guidance from the very best.
All in all, we are very happy to be an MYBA Corporate Member. Get in contact today to enquire about our yachts for charter or find out more about Silver Star Yachting.