A guide of Santorini's best restaurants
Charming and magnetic Santorini is the perfect destination of a cruise on a luxury charter. At sunset, the ancient caldera reflects the light of the sun that goes down over the horizon glimmering with bewitching colors. But the island offers also many occasions to go luxury shopping, enjoy summer events and taste the local cuisine.
Here is our guide to the best restaurants in Santorini.
Canaves, Oia
Canaves Restaurant in Oia offers the experience of a top-quality gourmet dinner in an intimate and picturesque atmosphere. The breathtaking view from Canaves Luxury Hotel of the blue embrace of sea and  sky accompanies the delicious offer on the menu. Choose between Panorama Balcony, perfect for a romantic dinner, and Petra Restaurant, where you can enjoy a buffet or a la carte dinner. The mix of Greek and Mediterranean tastes makes this exclusive restaurant a choice venue for moments of total relaxation.
Feredini, Oia
The fantastic location of Feredini Restaurant in Oia includes a wonderful view of the sea in a romantic and elegant space, ideal for a sunset dinner. Located at the entrance of the town, the restaurant offers sophisticated Italian cuisine that includes dishes like risotto with gorgonzola cheese, walnuts and radish, vanilla-flavored scampi, gnocchi with wild asparagus and tagliatelle with scampi, pistachios and zucchini.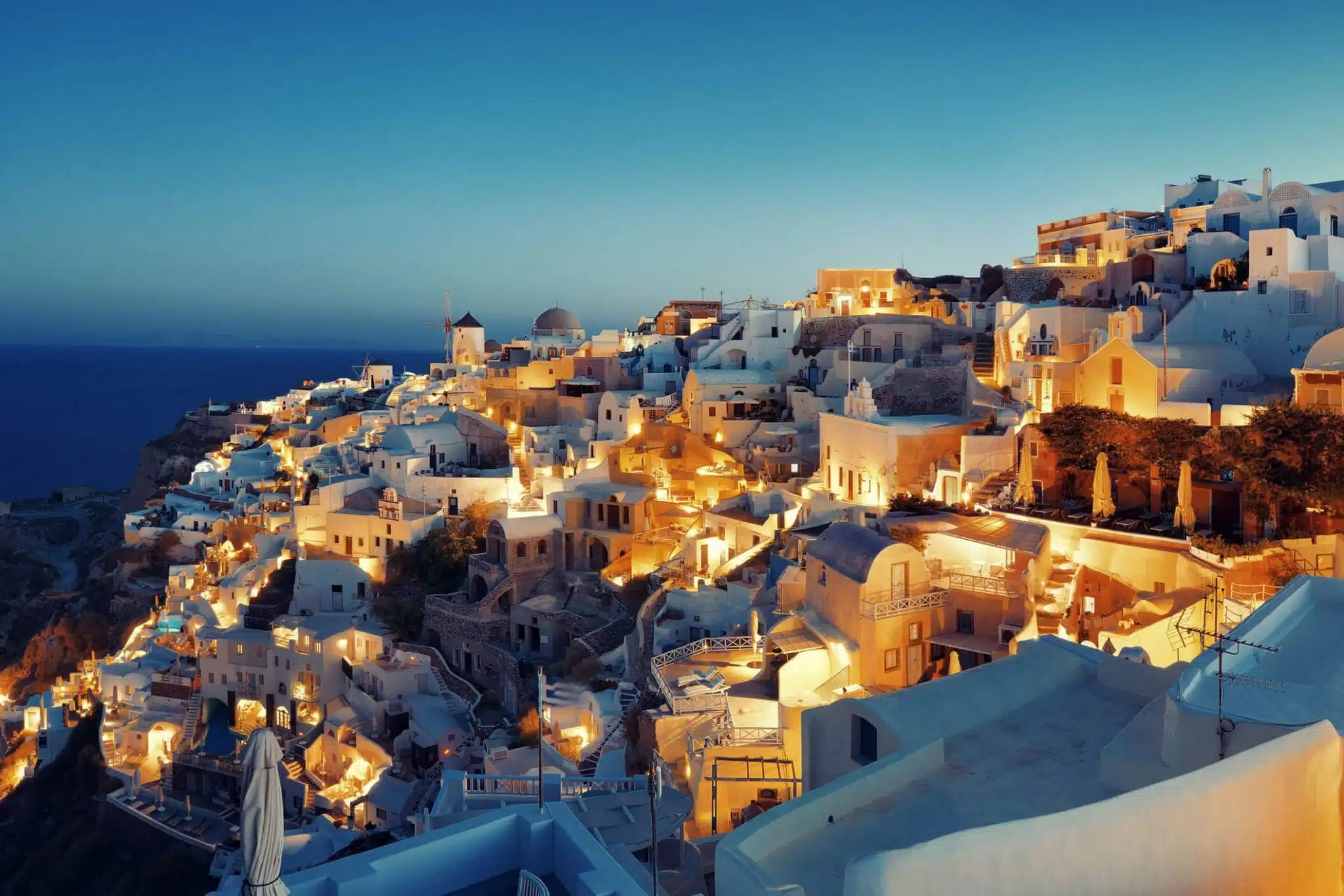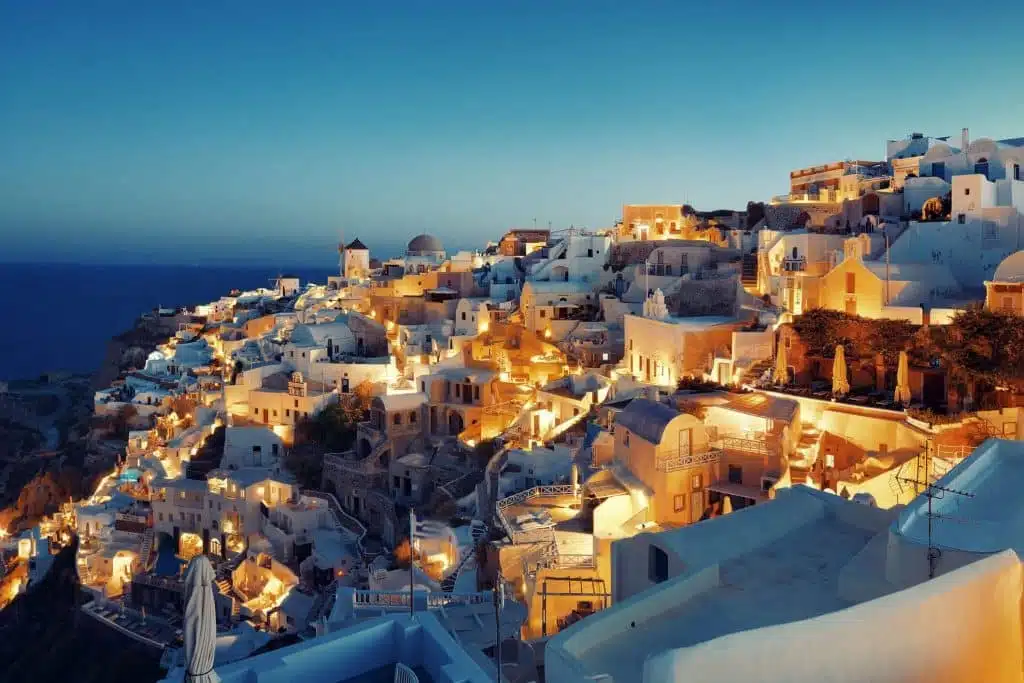 1800, Oia
1800 Restaurant is located inside a gorgeous palazzo built in 1845 when the harbor of the fishermen town of Oia was growing into an important commercial hub of the Cyclades. This is a one-of-a-kind, picturesque venue to enjoy the Chef's modern revisitations of traditional dishes that will satisfy the most demanding palates. Fresh quality ingredients single 1800 out as a culinary heaven characterized by extremely sophisticated presentations.
Restaurant Pyrgos,  Pyrgos
A welcoming and chic atmosphere is the signature of Restaurant Pyrgos . Fresh fish, local meat and vegetables are the basic ingredients of the Chef's delicious preparations inspired by the local and Mediterranean cuisines. The wine list includes wines made with grapes handpicked in the vineyards of Santorini, as well as a choices of whites, rosès and reds that add to the typical Greek labels. The restaurant boasts four rooms with large windows overlooking the sea, while on the top floor is Panorama Hall, whose minimal all-white style is the perfect setting for exclusive private dinners.
Skaros Fish Restaurant, Imerovigli
Skaros Fish Restaurant in Imerovigli boasts a charming hall with a stunning view of the sea. The menu's simple and delicious preparations of the day's catch are made according to the local tradition. Ideal for a sunset dinner.