New Year's In Ibiza 2017/18: What to Know and Where to Party
The White Isle has a reputation for spectacular parties and long lazy days by the sea, and despite it being winter, the New Year holiday is no exception, with a stunning line-up of glamorous dinners, big name DJ events, and lazy lunches by the sea.
Enjoy the winter sun over New Year's in Ibiza
At the time of writing, sunny blue skies and mild temperatures are forecast for NYE and NYD 2018, making Ibiza an absolutely magnificent New Year's destination for those wanting to escape the icy grips of winter and feel the sun on your face.
Make the most of the winter sun and start your celebrations off right with a champagne brunch at a beach club, ring the new Year in with a midday swim at Salinas Beach, or even get out on the water and head over to the blissful island of Formentara on a yacht to ease that sore head on New Year's Day.
You could even charter the luxurious 38m yacht M/Y TAKARA for New Year's in Ibiza, which accommodates up to 12 guests in 5 beautiful staterooms, and delivers superyacht glamour in droves with its heated Jacuzzi on the bow the perfect place to enjoy those sunny winter days.
Or perhaps you'd like sunset drinks on the sundeck or dinner in the elegant dining room, before heading into town to enjoy the New Year celebrations? This luxury yacht is available for charter in the Balearic Islands over the New Year holiday, with a weekly charter rate between €130,000-€145,000, + VAT and expenses.
A few tips for New Year's Eve on Ibiza

Go late. Most people will be in restaurants and private events until after midnight, with clubs like Heart normally only getting into the swing of things about 1am.
Expect to eat grapes. If you're celebrating at a restaurant, you'll be handed 12 grapes to eat at the stroke of midnight, in the traditional Spanish way. (You might normally be expecting to drink grapes in some form at midnight rather than swallowing them, but you can always wash the grapes down with champagne to restore some order in the universe.)
Don't expect wild street revelry. In Spain, NYE is traditionally a family affair spent at upmarket restaurants and inside private parties. You'll see some people celebrating in the street at midnight in Ibiza, but not to the extent you would in the UK or US.
Book ahead. Therefore, to have the best NYE experience possible, book a place at an event, so you don't find yourself wandering around wondering where the party is. It's there alright—it's just behind closed doors.
Don't oversleep. As for New Year's Day, the party continues in Ibiza style. So don't sleep the day away!
New Year's Eve in Ibiza 2017/18

Cotton Club: Glamorous Seafront Brunch or Black Tie Dinner
This dreamy beach club is a vision in white by the sparkling blue sea, and it's hard to think of a nicer place to spend New Year's Eve.
And you could really spend all day here, with a gorgeous Winter Brunch served on the sunny heated terrace on New Year's Eve, with platters of seafood, meats, charcuterie, and desserts accompanied by delicious Bloody Mary's, champagne, and some chilled beats from the DJ. What a way to start your New Year's celebrations!
If the Cotton Club steals your heart (and how could it not), those in the mood for an elegant New Year's Eve dinner overlooking the moonlit sea can return for the famous NYE black tie dinner and party.
Lamuella Restaurant: Gastronomic Dinner and a Party
This is one of the top restaurants on the island, and will be offering a 4-course, gourmet set menu and a hugely fun party with DJ Danyel on the decks playing classic funk, soul, and disco. Lamuella is famous for its Asian Mediterranean fusion cuisine and gorgeous décor, and will be one of the hottest tables for NYE dinner parties.
Heart: Luciano Spins at an art Deco party
Pacha is closed this year for renovations, but fear not: Heart Club has picked up where Pacha left off, throwing the biggest NYE party in Ibiza. Luciano will man the decks, backed up by Polityko and Xavier's Arc. This year's theme is 1920's Casino, Art-Deco Style, so get dressed up in your best flapper and gangster gear and get dancing!
New Year's Day in Ibiza 2018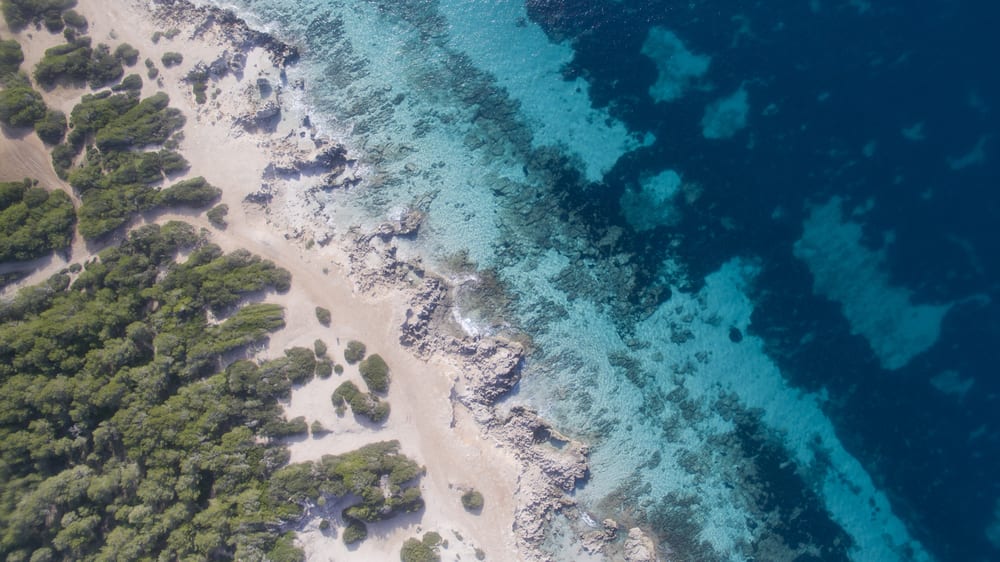 There are a three particularly good superb options for New Year's Day, and each one is wildly different in character so there's something to suit everybody, whether you want a lazy lunch, a festive beach picnic, or to dance your heart out in a superclub.
Salina's Beach: New Year's Day Swim and Champagne Picnic
Those who want to make an unforgettable memory to mark the first day of 2018 should definitely head down to Salina's Beach at midday, for the fantastically good-natured champagne picnic and mass midday NYD swim! Hundreds of people of all ages gather on the beach to drink bubbles, eat, and plunge into the water together. The champagne is provided by Vino & Co, but you'll need to bring your own plate for the picnic.
Cotton Club: a long lunch by the water
Or of course, you could just head back to the Cotton Club on the beach, enjoying a long lazy lunch on the terrace, before walking off your lunch with a stroll on the beach, a paddle, or perhaps just a snooze on a deckchair!
DC10: is where the party's at
Hit one of the biggest NYD parties in Europe with the iconic Circoloco NYD event at DC10, a 1500 capacity superclub set in a farmhouse at the end of the airport runway. Opening at 4pm on New Year's Day and running through to 5am on Jan 2nd, there's a huge line-up of DJs, with headline acts including Appolonia, Seth Troxton, and Tania Vulcano. For those who love dance music and the irrepressible party vibe of the White Isle, this is the place to be.
So what's your fancy this New Year's Eve? And will a luxury yacht charter in Ibiza make 2018 a year to remember?