The MYBA Charter Show 2017: Barcelona Plays a Charming Host
The flamboyance of Barcelona worked as the perfect backdrop for the 29th edition of the MYBA Charter Show that took place from 24th – 27th April, 2017. Only the most prestigious charter agencies and brokers from around the world were found attending this trade-only event to kick off the Mediterranean yacht charter season in style. It was a wonderful occasion to discover the finest luxury yachts for charter this summer.
Government bodies have been working hard to welcome superyachts to spain and it has paid off with the arrival of the MYBA Charter Show. It had spent the last 16 years in Genoa, but now Spain has been acknowledged as a new exciting focus for the superyacht industry. OneOcean Port Vell happens to be one of the only modern marinas capable of accommodating the largest superyachts on the water today. The port opened in 2014 after a subsequent €80 million investment and is now scheduled to host the MYBA Charter Show for the next two years at least.  It offers 930m of easily-accessible space for exhibitors, predominantly situated in front of the area where the superyachts are berthed.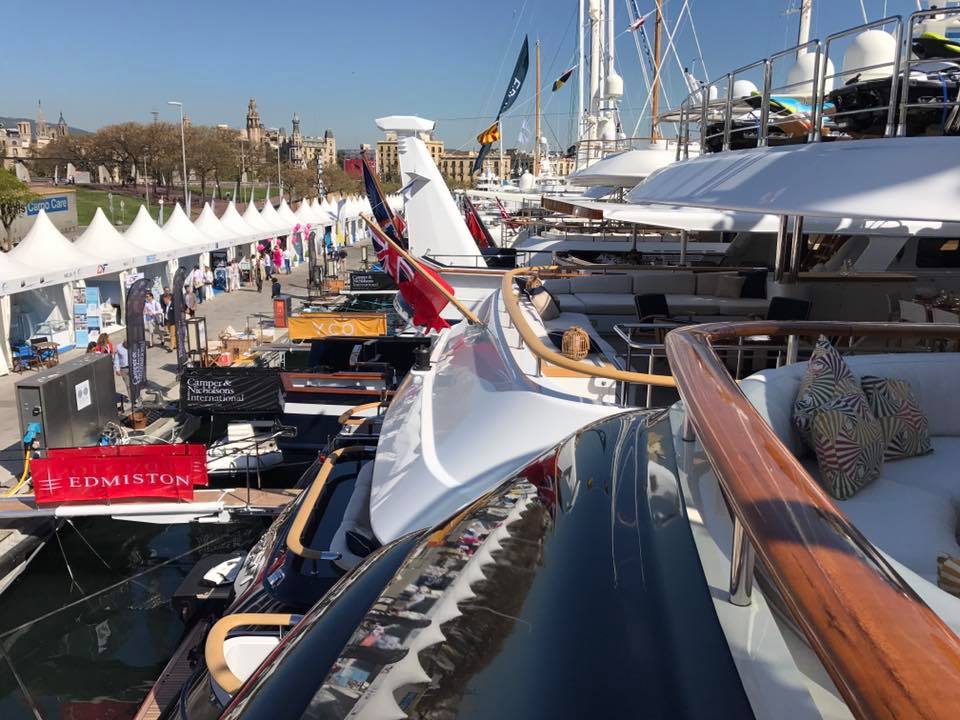 A total of 1,625 attendees, of which almost 500 were brokers and charter managers, made the very first MYBA show hosted in the Catalonia capital a huge success. The fantastic amenities of OneOcean were enjoyed by 107 exhibitors with 57 yachts on display. The well-established chef competition has also been transferred to the new location, with the addition of a recently added cocktail contest for stewards and stewardesses. It was generally agreed that the organisers had successfully raised the standard of the whole event.
Ahead of the summer cruising season, the MYBA charter show is the industry's largest gathering of charter yachts. Its geographical proximity to the Palma Superyacht Show, which follows on directly after the MYBA Show, has strengthened the two events' connection. Ibiza with its remodelled image has become a hotspot for elite holiday-makers. Balearic yacht charters have gained popularity in recent years and they have now found the perfect platform at the show's new location in Barcelona.
Moving the MYBA Charter Show to Barcelona is a manifestation of the fact that cruising in Spanish waters has become much easier and more appealing. The show has created a positive impact on cruising in the region and reinvigorated the Spanish yachting industry. The 2017 edition has opened new opportunities, paths and exciting prospects for the luxury yacht charter market. After the success of Barcelona's inaugural show, we're looking forward to what the MYBA Charter Show 2018 has to offer. For now, if you're interested in the various Mediterranean charter options available at Silver Star Yachting, please contact us.