Tour in the Balearic Islands: discover Menoraca's best bays on a yacht
There is nothing better than a charter in the Balearic Islands to combine sleepless nights at Ibiza's most exclusive clubs and less hectic moments surrounded by idyllic green spaces, crystal waters, and relaxation. Immerse yourself in the charming and quiet world of Menorca's lovely bays where the waves invite you to just lay back in the sun.
Menorca's most beautiful bays: Cala Galdana
If you visit Menorca for its eighty strips of sand you should respect the slow rhythms of island life. It is not easy to choose which of its beautiful bays to sail to on your luxury charter. If you are planning a short stay we recommend visiting Cala Galdana, the third most spectacular beach of Spain according to the Italian magazine "Corriere della Sera".
This crowded spot popular with yachties, is located on the Southern coastline 7 km from Ferreries, between Morro de Ponent and Penyal Vermell. Cala Galdana's 500-meter beach of soft, fine sand boasts turquoise waters that earned it the prestigious blue flag.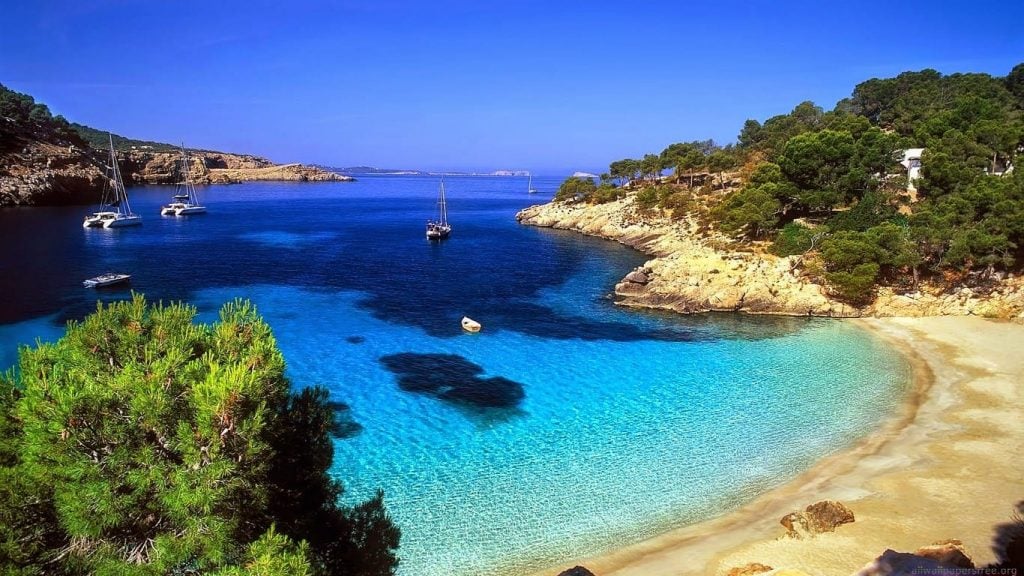 Menorca's most beautiful bays: Cala Macarelleta
Cala Macarelleta, 14 km from Ciutadella, is a slice of paradise where the jade green sea washes on a narrow strip of white sand (40 meter wide) surrounded by pine trees. This is an excellent anchoring and diving spot compared to the nearby Cala Macarella, that is less protected from the currents. The sandy seabed is perfect for diving and swimming.
Menorca's most beautiful bays: Cala Turqueta
To the island's south-west is Cala Turqueta, a wonderful spot that could have been lifted from a Caribbean dream. A gentle breeze caresses this quiet piece of Mediterranean heaven lying at the edge of a lush pine grove.
 
Menorca's most beautiful bays: Cala en Calderer
Cala en Calderer, in the northern part of Menorca, is one of the less crowded spots on the island and a great charter destination. This is due to the fact that it is pretty hard to reach it by foot. Sand, rocks, and algae have created a shell-shaped strip of sand resembling a lunar landscape. Cala en Calderer is part of a Protected Marine Reserve boasting a lovely seabed.
Menorca's most beautiful bays: Cala Pregonda
The fifth spot of our Top-5 of Menorca's best bays is also located on the island's northern shore. Cala Pregonda is also called Cala Rossa due to the red color of its clay-rich seabed. The blue waters lapping against the red sand, surrounded by a reef that protects the bay against the winds, create a Caribbean-like environment that makes it one of the loveliest yachting destinations in Menorca.
Yachting in Menorca
Minorca is a UNESCO Biospehere Reserve. Make time to lay back and enjoy the island's dreamy bays on your charter tour of the Balearics.