The Must-Visit Yacht Charter Destinations For 2021
With the Med season firmly behind us for another year, we are already looking forward to the start of the 2021 cruising season. If you didn't get to enjoy your planned yacht charter breaks this year, think of next year as your opportunity to venture to more exciting spots than ever before. Below, discover the must-visit European yacht charter destinations for 2021.
The hottest yacht charter destinations for 2021
Spain & The Balearic Islands
Menorca
Menorca is the relaxed sister island of bustling Mallorca, offering a blissfully mellow atmosphere, 216km of coastline playing host to charming hidden coves and larger inlets, and some of Europe's whitest sands. At the same time, vibrant bars and restaurants offer a party atmosphere for those who want it.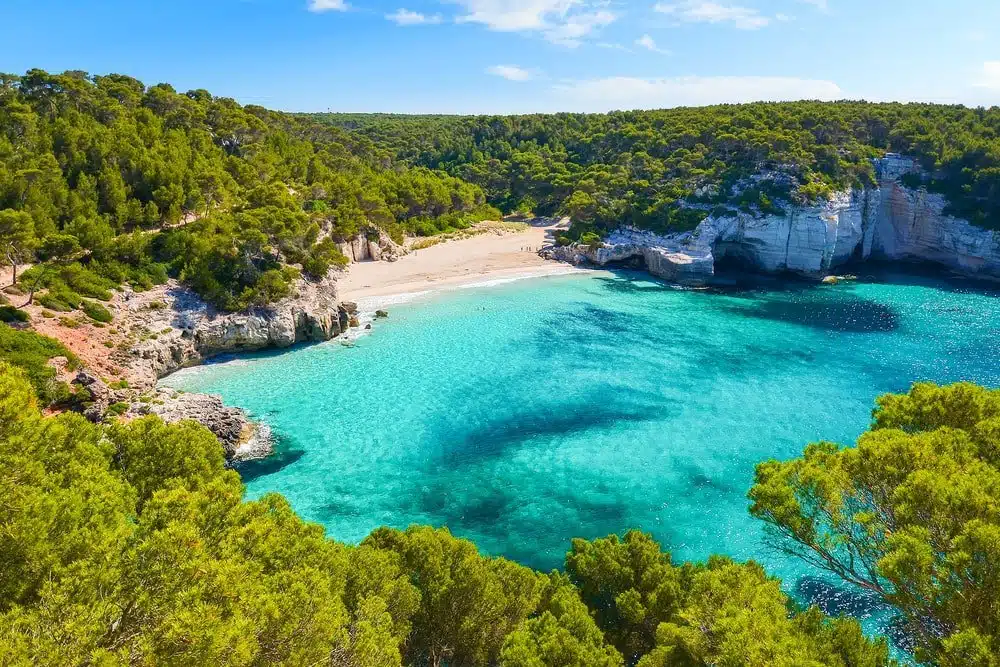 Formentera
To completely get away from it all, head to Formentera, where a slow pace of life and a population of just over 12,000 offers the ideal escape from crowded city life. This charming yacht charter destination is also breathtakingly beautiful, boasting water in all different shades of blue. Explore by bike or foot, or simply pass the time relaxing on your choice of idyllic beaches.
Croatia 
Hvar
Benefiting from the most sunshine hours of anywhere in Croatia, Hvar is the perfect spot for a 2021 yacht charter spent soaking up the rays. It is fast becoming a world-class jetset hotspot, offering a selection of elegant restaurants and five-star hotels, alongside plenty of beach bars for letting loose. For a more relaxed experience, head north to the coastal town of Stari Grad to see a more traditional side of life.
Split
The Diocletian's Palace – a stunning Unesco World Heritage Site in its own right – is where you will find lively bars and restaurants ideal for people watching. To enjoy a more laid back atmosphere, amble along the seafront promenade and watch a game of picigin in action, a popular local ball game, or for stunning views over the city walk up the Bell Tower.
France 
St Tropez
This favourite haunt of A-Listers never goes out of fashion, and for good reason. Alongside the draw of glamorous Pampelonne Beach, there are also cobblestone streets to wander, boutiques to explore, and hiking routes upon which to discover the blossoming nature, from bright bougainvillea to parasol pines. 
Corsica
Corsica's national character is so distinctive, despite having been a part of France for over 200 years, that this beautiful yacht charter destination may well feel like an entirely different country. Its landscape varies from sparkling sea and chic beachside cities to rugged cliffs and luscious forests, truly offering something for everyone. Sample local delicacies such as the wild boar casserole, go canyoning for an exhilarating experience, or snorkel to see the colourful sea life that calls Corsica home. 
Greece & The Greek Islands 
Mykonos
For a hedonistic 2021 yacht charter full of fun and eccentricity, look no further than Mykonos. By day, relax by azure waters at Tourlos, Super Paradise, or Paradise Beach. By night, the island pulses with VIP clubs, bars and restaurants where you can dance 'til dawn, some offering incredible views out to sea. Gorgeous sugarcube architecture also makes wandering Mykonos' streets a delight.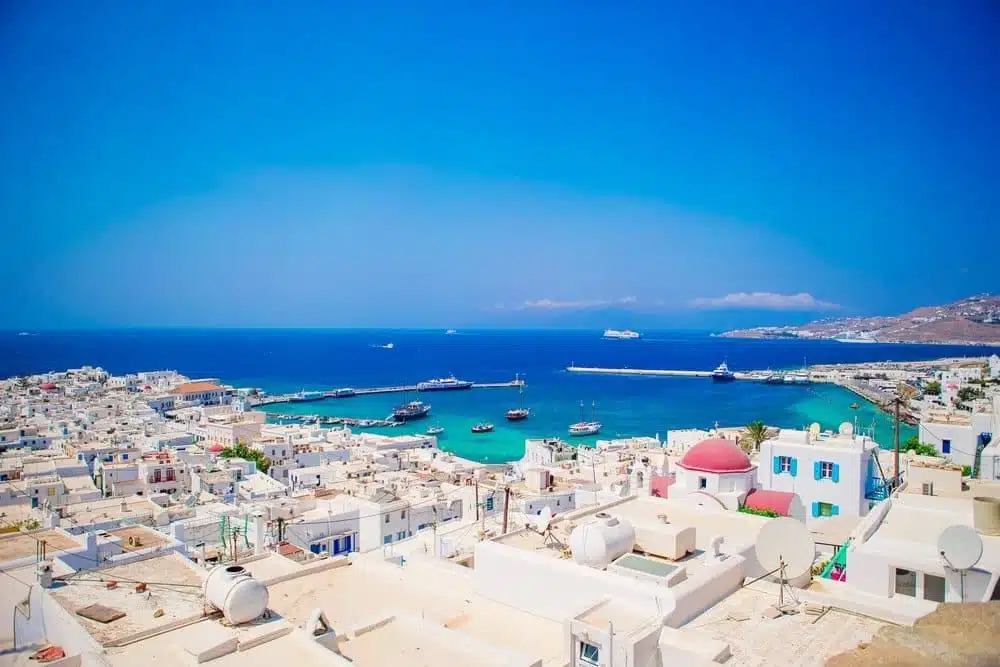 Paros
Paros' capital of Parikia is a beautiful Cycladic village with impressive neoclassical mansions to admire and a 13th century Venetian castle on a hill, offering sweeping views of the hustle and bustle below. Heading to more rural areas, the lack of crowds and small sandy coves that can only be reached by yacht make Paros heaven on earth for those seeking solace. There are lovely coastal walks to enjoy, plus excellent windsurfing, kite-surfing and diving.
Italy
Sicily
Italy is a foodie's paradise, but Sicily is one of the true highlights, offering exquisite dishes crafted from island-grown ingredients such as almonds and ricotta and locally-sourced seafood. Meanwhile stunning scenery, with the contrast of Mount Etna and the sparkling waters below, makes a beautiful backdrop for walks and bird-watching adventures.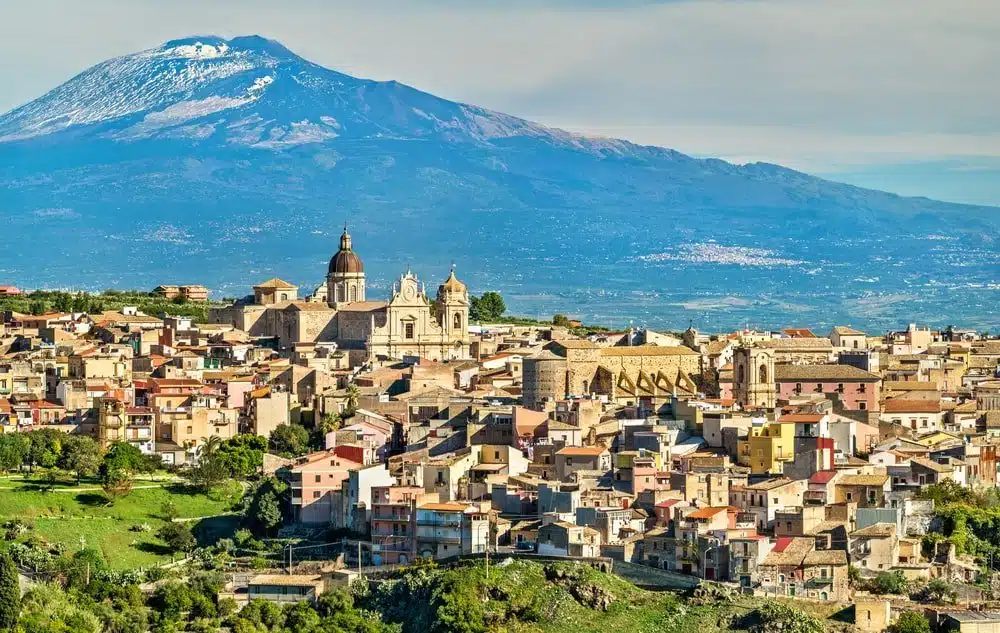 Capri
Capri is another highly sought-after yacht charter destination by the rich and famous, with its elegant villas adorned in wisteria, majestic cliffs rising from bright blue waters, and perfectly pruned trees. Take the chairlift up Monte Solaro to take in the stunning panoramas without breaking a sweat. 
To book a yacht charter in the Mediterranean for 2021, please get in touch with one of our brokers today.