Luxury shopping in Portofino
Sailing to Portofino on a charter is the perfect occasion to discover the allure of the hamlet resting on one of the most exclusive promontories of the Mediterranean. After trekking the lovely trails of Cinque Terre  and visiting the famous statue of Christ of the Abyss, make time for some luxury shopping in Portofino. Find the best shops in Via Roma, the piazza, Calata Marconi and Molo Umberto Primo and be on the lookout for celebrities the likes of Paris Hilton and Queen Rania of Jordan.
Shopping in Portofino: the most exclusive fashion boutiques
Many designer stores line the streets of Portofino. Combining elegance and the sophisticated atmosphere of a glamorous tourist spot, the world's biggest brands, including Gucci, D&G, Giorgio Armani, Pucci, Louis Vuitton, and Yves Saint Laurent, have all opened shop here.
 
Shopping in Portofino: Luca 1959 Alta Gioielleria Perle Rare
Lovers of jewelry adore Luca 1959 Alta Gioielleria Perle Rare. This studio with a long history manufactures perfect jewels and is a symbol of excellent Italian workmanship. Each piece is a potential gift of unique, high-quality jewelry-making and a great addition to your personal look.
Shopping in Portofino: Calzoleria Mingo
Mingo handmade footware shop, founded in the 1930s, owes its fame to Countess Camerana who had a pair of sandals made here. Ever since, the shop has been manufacturing excellently made rope-and-cork summer sandals for women, and car shoes for men. The late Gianni Agnelli loved to anchor his boat in Portofino and go luxury shopping in the Piazzetta, including buying Mingo's loafers.
 
Shopping in Portofino: Aqua Finae
One more recommendation? Check out Aqua Finae, the luxury perfume factory mentioned by fashion blogger Chiara Ferragni in her post on Portofino's beauty destinations. Walk in the shop and treat yourself to the sensorial experience of a true olfactory observatory. You will not come out empty-handed!
Portofino, a shopping paradise?
Indeed, Portofino is certainly (also) a shopping paradise boasting charming streets lined with luxury shops to visit after docking your charter in the harbor. Find the trendiest garments and accessories there.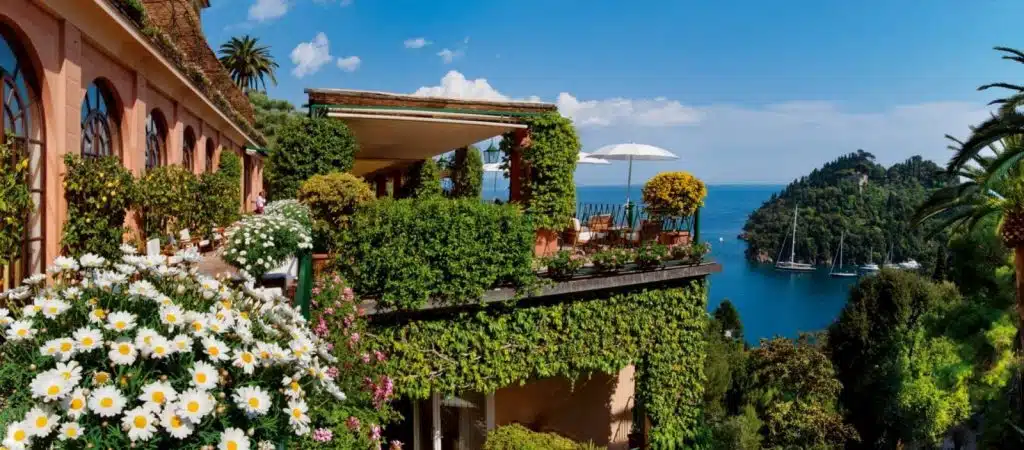 And… after an afternoon of shopping enjoy a glass of champagne and an aperitif at Winterose Portofino, a cozy little wine club that boasts an excellent choice of wines.