Discover The Best Late Season Mediterranean Yacht Holidays
If you haven't booked an escape yet don't worry, as there's still time to book Mediterranean yacht holidays in several stunning Italian locations which, at the time of writing, still have relatively low rates of Covid-19. Here are some of the most attractive places to go in September and October.
Discover these late-summer Mediterranean yacht holidays
Tuscany & Portofino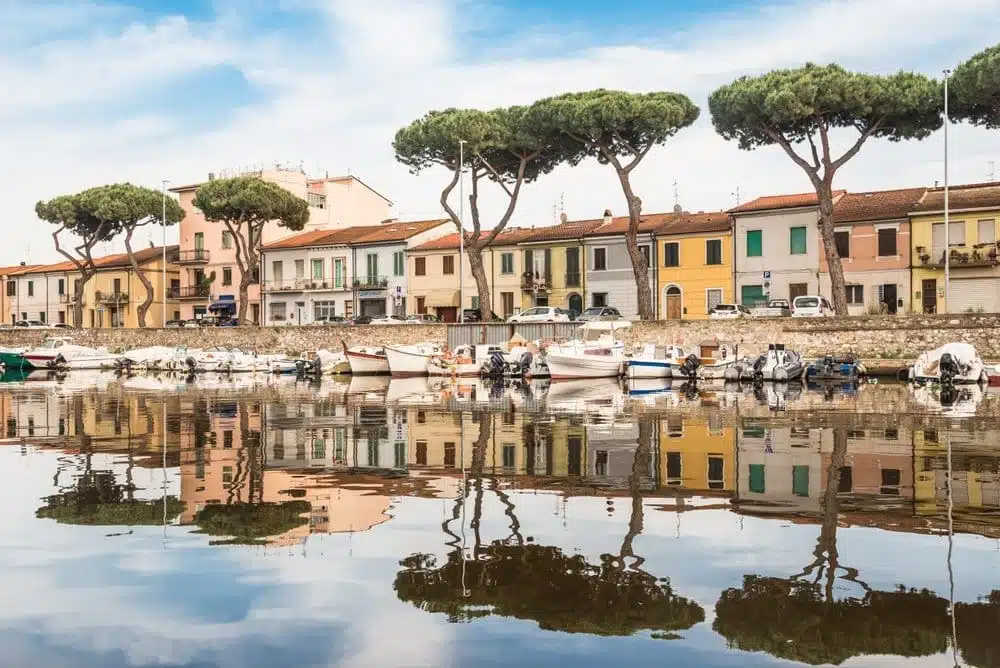 Tuscany's port city of Viareggio has beautiful art deco architecture, a 10km strip of white sandy beach and a bustling nightlife scene. Perfect for sailing holidays, the Mediterranean island of Elba enjoys isolated beaches and transparent waters, making it a fantastic base for snorkelling and scuba diving.
Don't miss picturesque Portofino, an international hub that welcomes the most sophisticated yachts, thanks to its chic boutiques, refined cafés and exclusive clubs. Keen scuba divers will enjoy the exclusive marine nature reserve below its promontory.
Average September Temperatures: 15°C – 27°C
Average October Temperature: 11°C – 22°C
Liguria & Cinque Terre 
The Ligurian coastline provides a romantic backdrop for Mediterranean yacht holidays, with the coastline to the east of Genoa known as the Riviera di Levante, coast of the rising sun, and to the west as Riviera di Ponente, coast of the setting sun.  
The Cinque Terre, or Five Lands, are five villages (Monterosso al Mare, Vernazza, Corniglia, Manarola and Riomaggiore) which perch on the steep cliffs of this rugged stretch of coastline.   Unspoilt and best photographed from sea, each is a delight to explore, with narrow lanes filled with pretty churches, chic boutiques and lovely cafés.
Average September Temperatures: 13°C – 24°C
Average October Temperatures: 10°C – 19°C
Amalfi Coast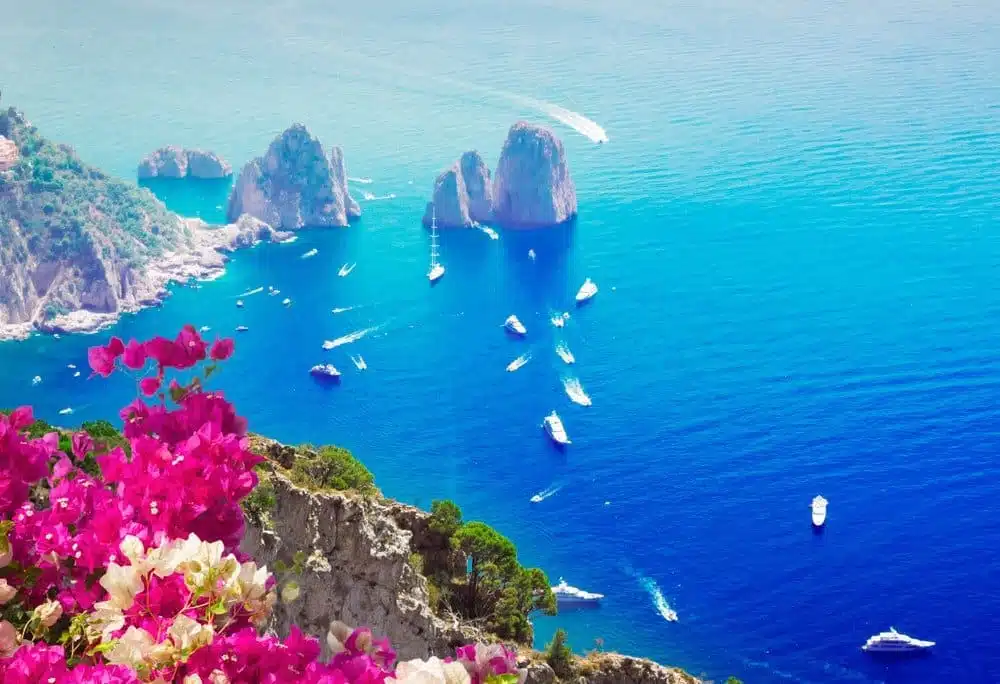 The beautiful Amalfi Coast is rich in secluded bays and coves. Clinging to the mountainside are the picturesque medieval towns of Sorrento, Amalfi, Positano and Ravello, each one a delight to explore.  Laurito and Arienza beaches near Positano are enchanting, while a visit to the spectacular cavern Grotta di Smer­aldo, bathed in emerald-green light and filled with stalactites and stalagmites, will be unforgettable.  
Hugely popular for sailing holidays, Mediterranean islands Ischia and Capri in the Gulf of Naples attract tourists for different reasons – Ischia for its verdant landscape and hot thermal springs, and Capri for its luxury boutiques and restaurants.
Average September Temperatures: 20°C – 26°C
Average October Temperatures: 16°C – 22°C
Sicily
The pearl of the Mediterranean, Sicily boasts a rich cultural and archaeological heritage, as well as the extraordinary natural spectacle of Mount Etna. It also has many sheltered harbours for private boats, making it ideal for Mediterranean yacht holidays.
North of Palermo's mainland coast, the seven Aeolian Islands are surrounded by some of the cleanest water of the Mediterranean, and the maritime flora and fauna is fascinating for scuba divers and snorkelers. Of these islands, Lipari is the biggest and busiest, Salina is scenic and quiet, while Panarea is private, chic and exclusive with lovely white-washed houses.
The Egadi, or Aegadian Islands on Sicily's west coast are also perfect for exploring during  Mediterranean yacht holidays. Favignana is dotted with coves, beaches and inlets, rocky Marettimo has hundreds of caves, and at Levanzo, divers can explore the remains of a Roman shipwreck.
Average September Temperatures: 22°C – 27°C
Average October Temperatures: 18°C – 23°C
To find out more about any of these late season Mediterranean yacht holidays, contact one of our expert yacht charter brokers, who will be delighted to help you.