An itinerary of Southern Corsica
Where to go on a yacht in Southern Corsica
Discover a charming land born Italian but French by adoption, with our itinerary of Southern Corsica: a palette of dreamy emotions created by the colors of the sea and of the mountains.
After Sicily and Sardinia, Corsica is the third biggest island of the Mediterranean. If you are looking for inspiration for your yacht holiday in Southern Corsica read our recommendations for an unforgettable holiday!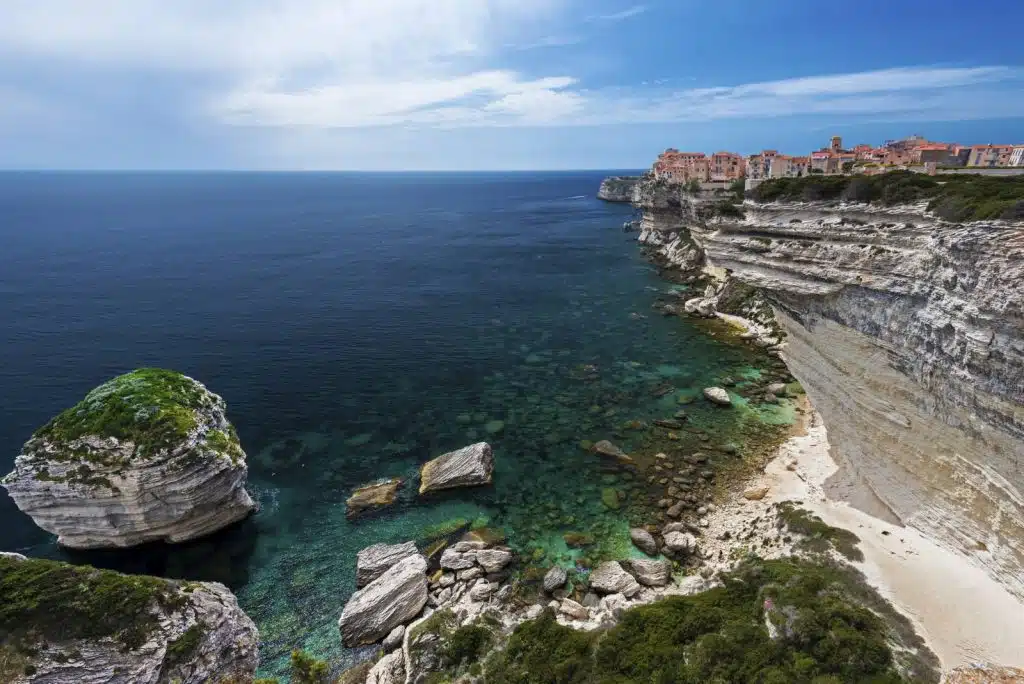 Ajaccio
Ajaccio is the birthplace of Napoleon Bonaparte, a strong bond testified, to this day, by several commemorations. Resting on the edge between the Mediterranean scrub and the mountain vegetation, Ajaccio's network of small alleys and slow rhythms that it has held on to through time will simply steal your heart. What's to see in Ajaccio? Start by visiting the Cathedral, built in Manneristic style with a typical ochre façade, featuring Napoleone's baptismal font.  After a stop in this picturesque town, sail to the Sanguinaires Islands, renowned for their wild nature, the castle rising in its highest point and the wonderful sunset that every day inflames the view with intense red hues.
Porto Vecchio
Porto Vecchio is the 'tourist capital' of Southern Corsica, featuring white-granite strips of sand. If you love isolated places, sail to less known coves like Porto Novo, a 350-meter strip of sand beach resting at the edge of a pond and hard to reach by land. Or head to Carataggio, also known as "Tahiti's beach", an unspoiled site safe from the tourist crowd. Chart a boat to reach these picturesque strands and caves with ease and relax with a suntan and regenerating bath.
Propriano
It is not easy to pick visiting spots in Southern Corsica, as this picturesque land boasts so many tourist destinations. You cannot miss hitting the sands of Propriano Gulf: a string of long sandy beaches caressed by shallow waters.
Bonifacio
Bonifacio is one of the top destinations of any itinerary of Southern Corsica. The town rises above cliffs of white rock, featuring steep streets dominating the transparent waters of the Strait of Bonifacio and charming strips of sand. These include Plage de Sotta, a small cove nesting among the rocks, Plage de la Catena and Calanco Tre Punti. Tourists who like to trek will love the walkway on the battlements where they can enjoy the view of the fiords.
If you are planning a yacht holiday or want to chart a boat, match this itinerary with a cruise of the nearby Costa Smeralda.