The most beautiful islands of Northern Sardinia
The islands and islets of Northern Sardinia are perfect stops for a yacht holiday
It is not easy to make a list of the most beautiful islands of Northern Sardinia. The dreamy landscapes where the transparent sea brushes against the coastlines made of small and large rock formations feature gorgeous coves. This is the distinctive trait of the islands of Northern Sardinia, the perfect destination of a yacht cruise in Costa Smeralda.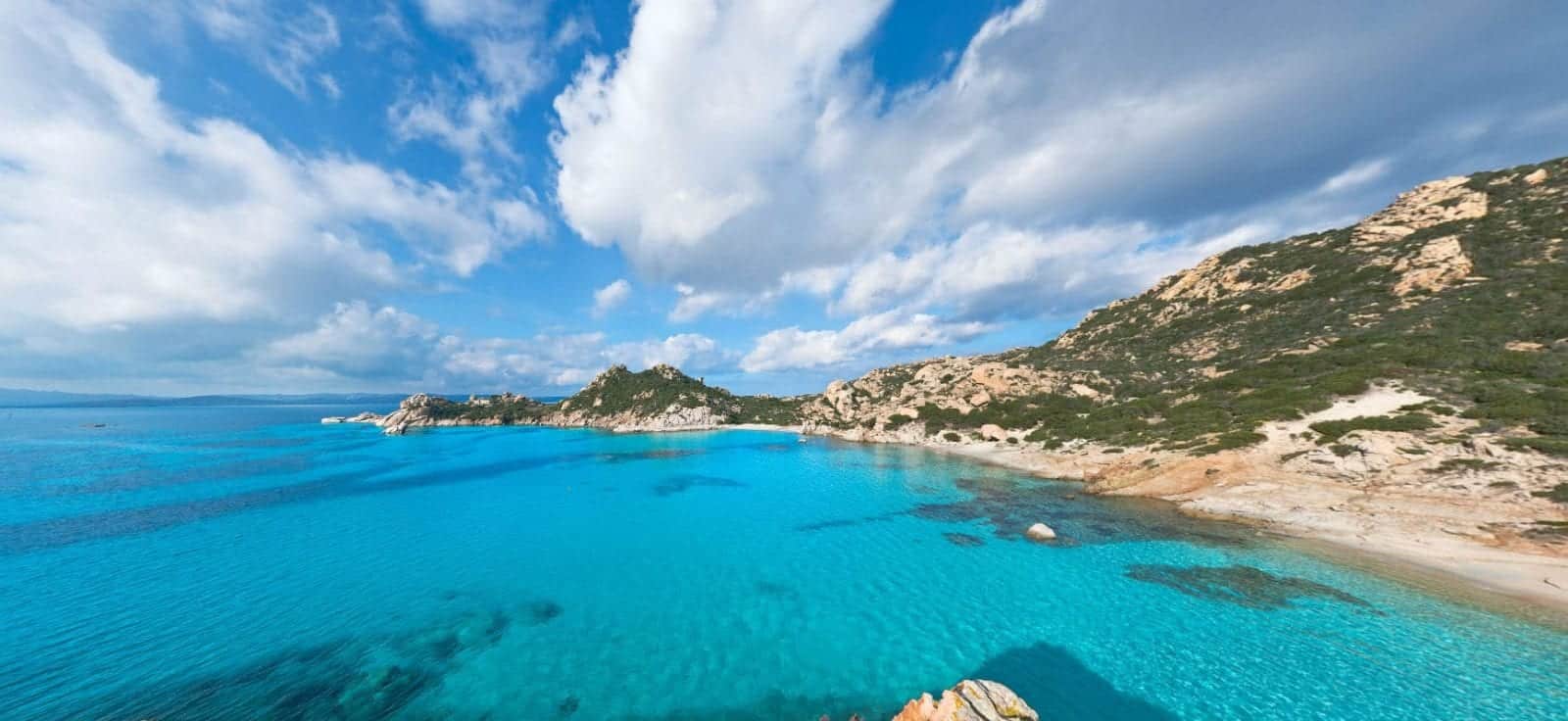 Tavolara, one of the dreamiest islands of Northern Sardinia
The island of Tavolara dominates the Gulf of Olbia like a dolomitic mountain, raising 50 meters above sea level. The coast looking toward the island of Molara features boulders rising only inches from the surface of the water. The variety of fish and fields of posidonia of these waters makes it a heaven for fans of snorkeling. Expert divers will find the wreckage of Thalassa at a depth of 40-45 meters.
If you love excursions go on a progressively-harder trek to the top of the island. Security is guaranteed by the presence of an authorized guide that must follow visitors at any time since Tavolara is a Protected Marine Reserve. Tavolara is by all means one of the most beautiful islands of Northern Sardinia and the only strip of sand is the beach called Spalmatore di Terra boasting a tiny harbor, some restaurants, and a handful of houses.
North-Eastern Sardinia: Maddalena is one of the top islands to visit
The archipelago of La Maddalena, counting more than 60 islets and 180 km of coast offshore Costa Smeralda, must be a part of your tour of the most beautiful islands of Northern Sardinia. Far from the hubbub of the trendy destinations of Costa Smeralda: the atmosphere of La Maddalena is completely different. Cala Spalmatore is one of the most famous beaches boasting two promontories of pink granite that enclose three dreamy beaches of gold sand caressed by turquoise and shallow waters.
To the south lays Testa del Polpo, a spectacular natural pool of soft white sand dominated by an octopus-shaped rock. Tourists looking fore more secluded spots should sail to the northern coast and Spiaggia di Monte d'Arena, a coastal strip of tall sand with a pleasantly ventilated climate.

Isola delle Bisce
Close to Caprera rests Isola delle Bisce, an enchanting site for divers that here will find a natural heaven and wonderful seabed. The island belongs to Bocche di Bonifacio National Park and is home to a great number of marine birds. It lays flat and rocky, fragrant with the intense scent of the myrtle and juniper bushes that grow abundantly on its surface.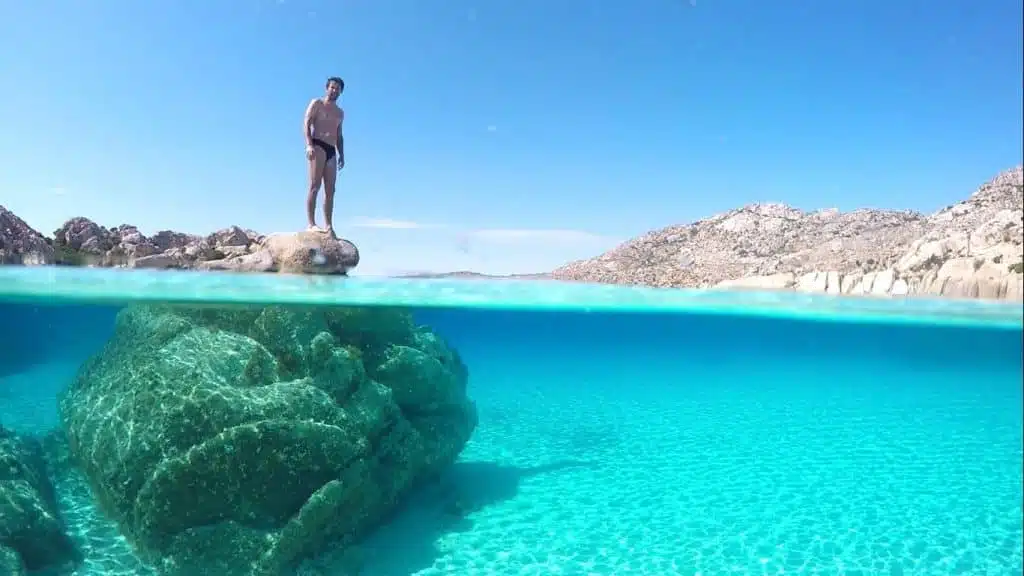 If you want to relax after a yacht tour of the most beautiful islands of Northern Sardinia make a refreshing stop at Hotel Cala di Volpe, Romazzino and Pitrizza, one of the stars of Costa Smeralda.