Which French Riviera yacht show is right for you?
To some people the early autumn signifies the turning of the leaves, the cooling of the weather and the start of a brand new school year. However, on the Cote d'Azur, September through to October is boat show season. During these months the South of France seems to be permanently lined with yachts, and everyone from Monaco yacht charter agencies to US tender salesmen flock to the coast to make the most of the tirade of events. But if every other day brings a new French Riviera yacht show or regatta, how can you possibly decide which ones to attend? Below, we investigate the upcoming boating events on the Cote d'Azur, so you can find the right one for you.
Monaco Yacht Show: A French Riviera yacht show with style
From the 26th-29th September, Monaco's Port Hercule transforms into the Monaco Yacht Show, undoubtedly the most glamourous boat show on the Cote d'Azur. Every year sees no less than 125 incredible superyachts on display and 2018 will be no different, with nearly 600 major yachting businesses exhibiting and hundreds more walking the show. It is a popular place to unveil new boating technologies and announce the launch of new yachts, with many owners or potential future owners in attendance. However, its focus on superyacht lifestyle is what makes it stand out amongst the rest.
This year, Quai Antoine Ier has undergone a re-design to create even more of a luxury lifestyle environment, with a new art exhibition area added next to the ever-popular Car Deck and the Tenders & Toys section. Bring your credit card, as with so many incredible accessories on offer, this French Riviera yacht show could get expensive.
Best for: Luxury shopping that goes beyond the nautical, plus admiring some truly exquisite superyachts.

Cannes Yachting Festival: The place to discover new and exciting vessels
Cannes isn't known as Europe's leading in-water boat show for nothing. Now in its 41st edition, this year will see nearly 600 boats displayed, around 120 of which will be making their world debut. Whether you are looking for superyachts, motor boats, sailing yachts, multihulls, tenders or day boats, we promise that Cannes won't disappoint.
The festival is also a great place to appreciate the South of France's rich sailing history, with the  Concours d'Elégance set to return this year. This display of some truly beautiful vintage and modern day boats will make you remember why you fell in love with boating. And of course, it wouldn't be a French Riviera yacht show without a bit of opulence, with the Luxury Gallery back for its third year in the Palais des Festivals. Catch it all from 11th-16th September.
Best for: Getting the first look at brand new boats of every size and function.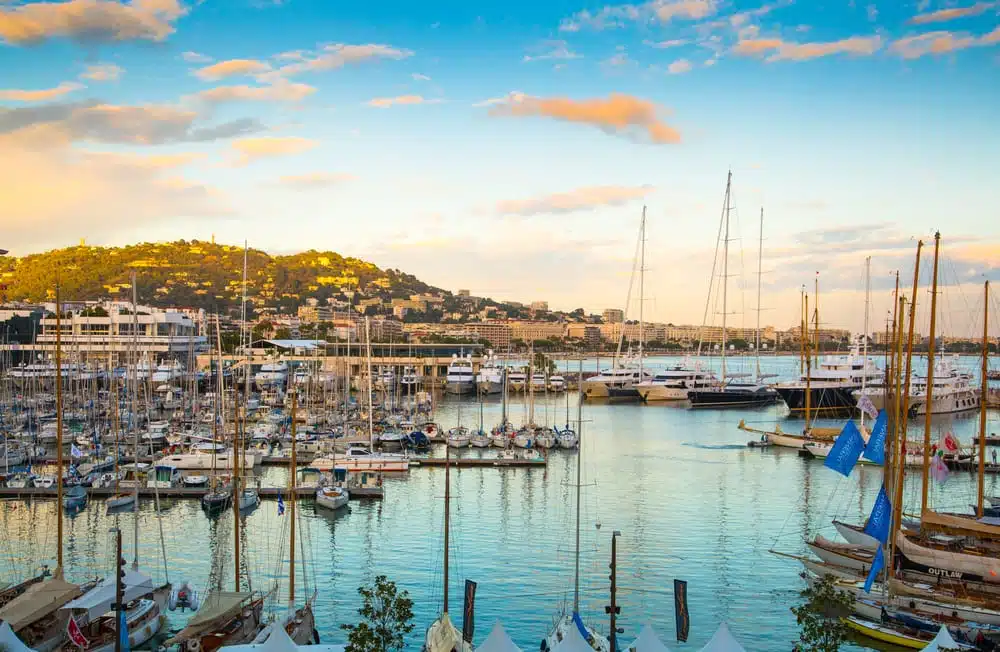 Régates Royales de Cannes: A regatta steeped in tradition
The Régates Royales de Cannes was originally created in 1929 by the International Yacht Club de Cannes to pay tribute to King Christian X of Denmark. However, in 1978, Cannes-born sailor  Philippe Monnet re-launched the regatta and made it what we know today.
The Régates Royale has become something of an institution in Cannes, internationally recognised as the meeting place for the crème de la crème of classic yachting. And this year is set to be extra-special, with the organisers celebrating their 40th anniversary.
From September 22nd-29th, over 200 classic boats and around 70 Dragons will race in glittering Cannes Bay. The stunning array of boats, some of which are classed as world maritime heritage, makes for a fantastic display, and the event is truly unmissable for any keen sailor.

Best for: Viewing magnificent heritage yachts and some impeccable sailing.
Le Voiles de Saint-Tropez: Action-packed sailing and lively social events
Le Voiles de Saint-Tropez is a bustling event, with nearly 4,000 sailors and over 300 sailing yachts in attendance. Over seven days, an eclectic array of modern, classic and Wally yachts compete in some seriously challenging racing in a bid to win the famous Rolex Trophy.
Highlights will include a fabulous fleet of Fife yachts, there to commemorate the shipyard's 130th anniversary, and a new 'Big Spirit of Tradition' class in which a fleet of up to ten neo-classic boats will race together.
Alongside the action-packed sailing, there are so many exciting social events going on that the entire week will be a whirlwind of fun, with countless opportunities to meeting like-minded people and make friends for life. Le Voiles de Saint-Tropez marks the end of the French Riviera yacht show season, with the meet running from the 29th September-7th October, and is undoubtedly a fantastic way to finish it.
Best for: Meeting like-minded yachties and witnessing sailing history in the making.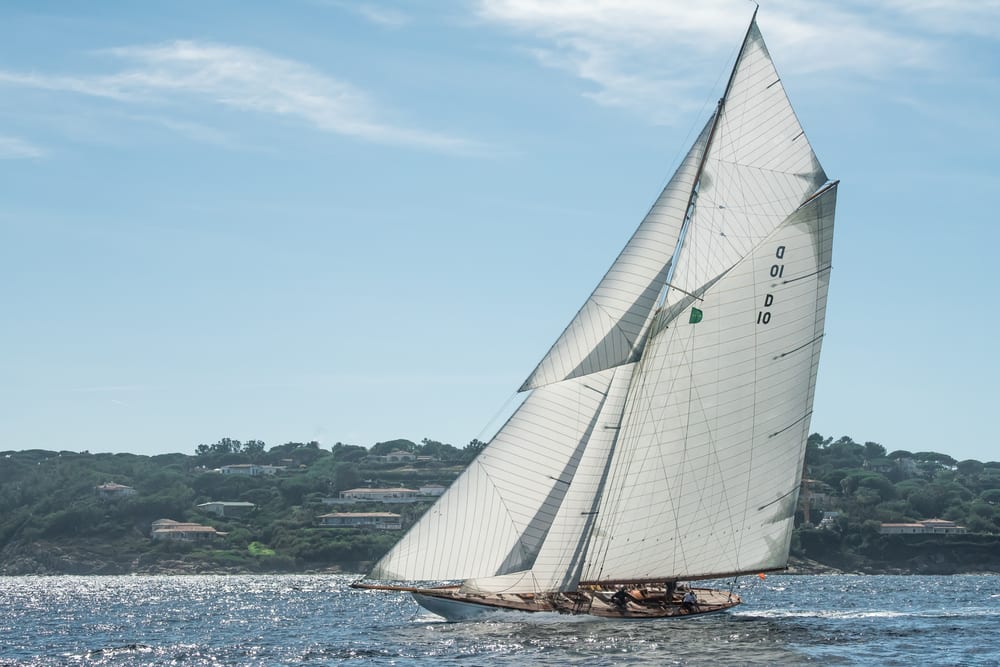 Silver Star Yachting will be at Monaco Yacht Show 2018 – contact our friendly team to set up a meeting.