Your Dream Yacht Charter in Liguria: Step Onboard
In the height of the summer season, you would be forgiven for thinking that it is too late to charter out a yacht. In fact, many incredible boats are still available to hire out to make the most of the remaining summer months. This week, we focus on Termoli Shipyards' beautiful 27m yacht Bugia as she travels around Liguria and Cinque Terre. What could be better than escaping the hot, humid city air, with all the day-to-day stresses that come with it, to enjoy the relaxed Italian atmosphere of the so-called 'Five Lands'? A yacht charter in Liguria promises incredible cuisine, astounding natural beauty, great diving spots and charming historical landmarks that will transport you to another time. Step aboard for your week of luxury…
Incredible beaches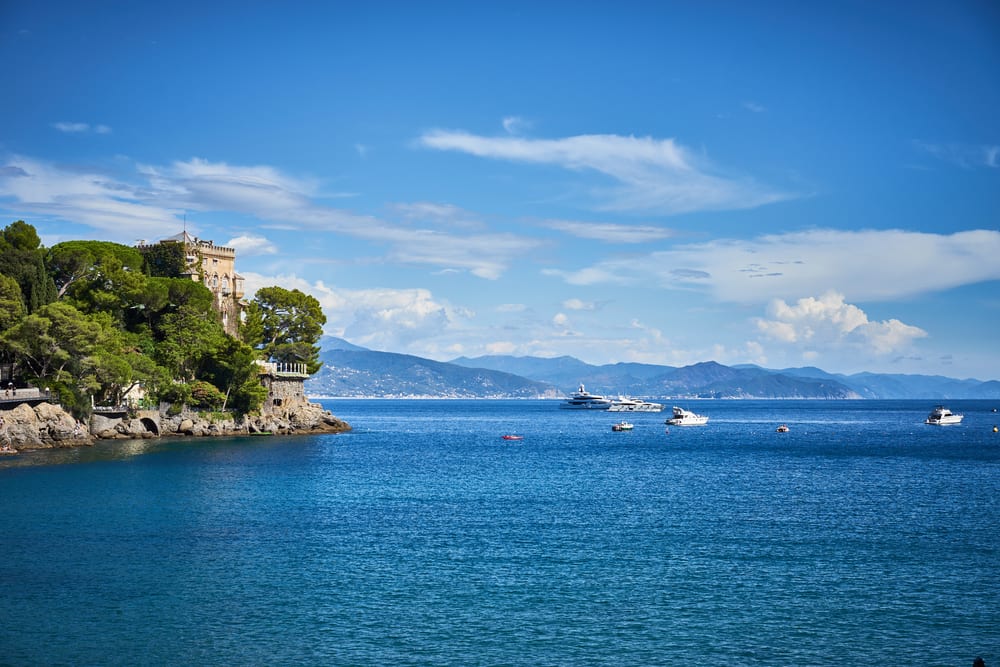 The Ligurian coast is a parade of exquisite beaches, each with its share of Mediterranean sea that glitters invitingly whilst warm golden sands are perfect for passing hazy days sunbathing, making sand castles or getting stuck into the latest must-read novel. The popular tourist beaches are prone to over-filling; luckily, we have a locals knowledge of the place.
Drop anchor just off San Fruttuoso Bay, a tiny but beautiful bay that can be reached only by footpath or with the boat. The surrounding area is perfect for secluded, romantic hikes once you manage to drag yourself off the sand. Dock at Portofino and visit Paraggi Bay, known as paradise on earth. Whilst here, why not avail yourself of Bugia's family-sized tender and spend the afternoon jet-skiing, an exhilarating experience the whole family can enjoy. The next day, sail to Varigotti port and make your way to Saracen Bay on one of the yacht's tenders. The crystal-clear water is here is famous for its purity and beautiful marine life, making it the ideal spot for snorkelling on your yacht charter in Liguria.

Ultimate indulgence
If you've worn yourself out with all the excitement, then it's time to kick back and relax. Head to Bugia's luxurious ondeck sunbeds and spend the day reclining, sipping a cocktail and drinking in views of this beautiful section of the Italian coast. Whether you're working on your tan or reading under the light of the stars, this lounging area is perfect.
And for a cosy evening spending some quality time with your loved ones, there's no need to even leave the yacht. Your own private chef will prepare the gourmet meal of your dreams, to be enjoyed wherever you desire on the boat; we particularly recommend the delightful alfresco dining area. Then, snuggle up on the massive C-shaped sofa in the indoor living area for a wholesome family games night.
Lively nightlife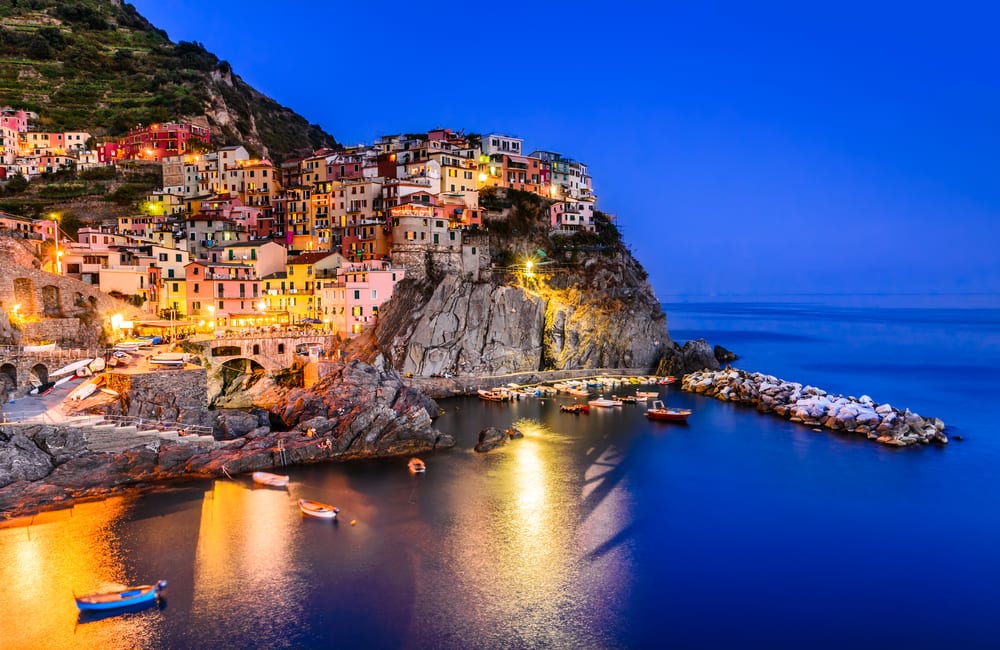 When you're ready to hit the town again, Liguria and Cinque Terre offer a wealth of vibrant nightlife; from late-night cafes where the wine and conversation flow to opulent clubs where you can dance until the early hours of the morning.  
Music runs along the Ligurian coast, with the ever-balmy climate making open-air nightclubs a favourite. Seaview restaurants are transformed into happening cocktail bars offering live music and DJ sets; try Silk Sanremo in San Remo for bright lights and high-energy music, or La Suerte in Laigueglia for a more intimate night spent dancing under the stars. To spend the night watching the sunset surrounded by a gentle nocturnal buzz and not a lot else, head to Riomaggiore in Cinque Terre, where the popular Bar La Conchiglia serves up harbourside views, sundowner cocktails and light snacks. Set yourself up here and stay a while, admiring the beautiful multicoloured houses that surround you. Feeling like you want to carry on the night? Bugia's sophisticated, marble and wood finish makes her the perfect place for a chic after-party; this luxury yacht charter in Liguria means you have every option at your fingertips.
To request more information about chartering Bugia or any of our yachts around Liguria and beyond, contact a yacht charter broker. Our friendly team will be very happy to help.