Best Diving in South of France For Every Skill Level & Interest
Whether you're a beginner or a deep-sea explorer, diving offers a way for us to reconnect with nature and explore the underwater beauty that the sea has to offer. And if you're going to go diving, why not do it in a location as exquisite and luxurious as the south of France? Whether you are living your most glamorous life on a French Riviera yacht charter, touring all the many dive sites this area has to offer, or simply trying it out for the first time on a Cote d'Azur holiday, diving in the south of France gives you so many opportunities to explore.

Here we give you the rundown on some of the best diving spots on the French Riviera for all skill levels and tastes.

Best diving in South of France for beginners


Port Fréjus
Thanks to its location in the Var region, Port Fréjus features waters with an impressive 30-40m of visibility. This is great if you're a beginner, as you can easily discover the sea life beneath you without having to go too far down. There's a couple of great diving schools in Fréjus too, so you can get help if needs be.


Cannes

Famed for its film festival, Hollywood stars like Margot Robbie and Michelle Rodriguez have graced the waters of Cannes, and now you can too! Cannes is known for clear visibility and fascinating views, both above and beneath the sealine. Plus, when you get tired you can quickly dry off and enjoy a Dom Pérignon on the promenade, which is a bonus.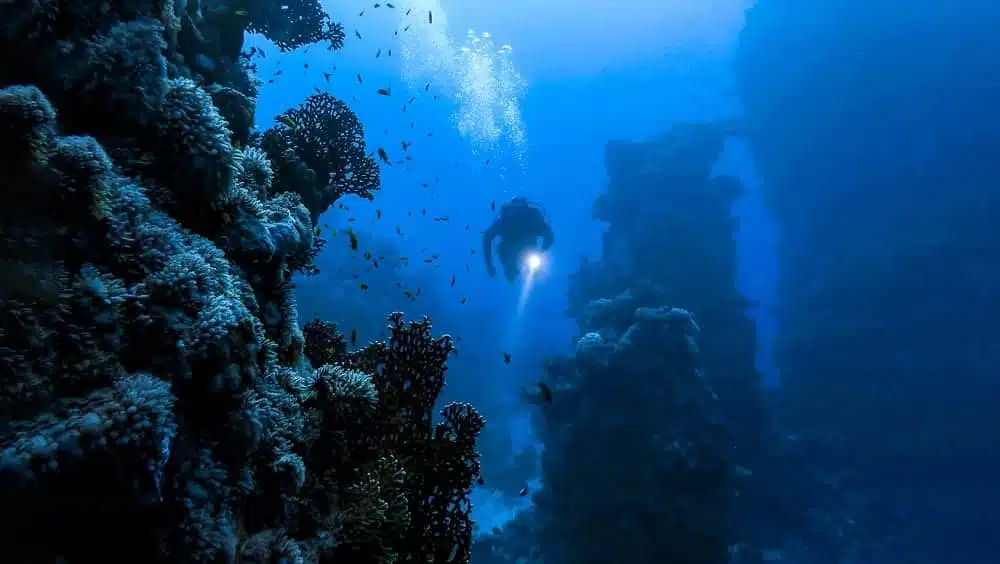 Best wreck diving in South of France
Cap Camarat

Looking for drama with your dives? Then Cap Camarat has it in spades, boasting a submarine wreck on its sea floor which dates back to 1958. The large mine launcher submarine is 40m beneath the surface, sitting atop a sandy floor surrounded by eels and morays. It's too dangerous to go exploring inside the wreck, but you can get a good look at the fascinating sculpture from the outside. Just bear in mind that the currents here are quite strong, meaning you do need to be fairly experienced.


Cavalaire

Off the coast of Cavalaire you'll find the "Togo" shipwreck, a 76m-long cargo ship which hit a floating mine and broke into two, sinking to its watery grave in 1918. The main part of the shipwreck is 60 metres beneath the surface, surrounded by intimidating fauna such as morays and barracudas. The coolest thing about this Togo shipwreck is that you can actually go inside certain areas and see the ship as it was, including a look at its original anchors and cast-iron stove. 
Best diving in South of France for spotting colourful sea life


Port-Cros National Marine Park

If you're not afraid to venture out of your comfort zone, Port-Cros is a remote island and wildlife park about 10km off the coast of the Riviera. In the waters of Port-Cros you'll find a cornucopia of colourful flora and fauna, including conger eels, barracudas, nudibranchs, crabs, and octopi. You'll also come across multi-coloured gorgonian sea fans and sponges, making this unspoiled gem even more aesthetically pleasing!


La Gabinière

La Gabinière, which is actually very close to Port-Cros, is one of the most famous spots for diving in the south of France – especially if you're looking for varied and colourful wildlife. Due to the remoteness of this islet, it hasn't had much human interference, so fish of all colours, shapes, and sizes have been able to flourish. There are 3 different dives to experience here: the eastern drop-off, the south slope, and the south-west pinnacles. The southwest pinnacles are not for the faint of heart, but you can expect to swim among red gorgonian fans, anemones, colourful starfish, and plenty of more menacing-looking eels and barracudas.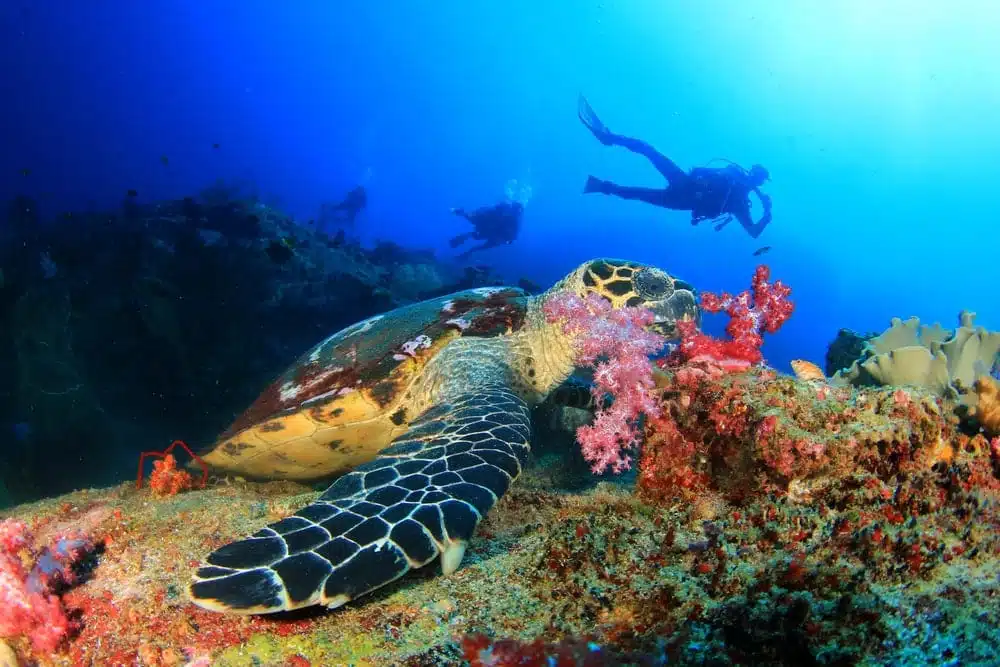 Stay safe!

Not all diving spots are created equal – some require great technical skills which cannot be taught in a couple of days. Always remember to stay safe, be aware of strong currents, and don't provoke the barracudas! Other than that, get ready for the dive of a lifetime; contact us to book your French Riviera yachting holiday today.