Attending Cannes 2019 TFWA? Yacht Charter Options & What To Expect
The end of September will once again bring the Tax Free World Exhibition & Conference to Cannes, with over 500 luxury goods vendors from all over the world set to meet and share ideas about the travel retail association. Alongside fantastic exhibitions, insightful conferences and interactive workshops, there are a number of glitzy evening events which offer an opportunity to network with some of the industry's finest minds. Find out what to expect at the event – and why a TFWA superyacht charter is the best way to see it – below.
Cannes 2019 TFWA & Yacht Charter Options
What to expect at TFWA
This year's Tax Free World Exhibition & Conference runs from 29 September to 4 October and will be held in Cannes' Palais des Festival. The first day promises a number of leisure activities perfect for easing you into the conference and practising those networking skills. Sporty guests can look forward to the Royal Mougins TFWA Golf Tournament, e-biking around the beautiful coastal tracks of the French Riviera or competitive sailing around the Bay of Cannes, while more gentle activities include a tour of the International Perfume Museum, open-air yoga or the classic Provençal pass time, pétanque. Then, as dusk sets, head to Port Canto for a cocktail reception. Catch up with industry peers and build your network as you take dazzling views of the Med and a stunning firework display.
The rest of the week means serious business, with a broad selection of conferences, workshops and ONE2ONE meetings with the industry's leaders. Highlights include the Inflight Focus workshop, which will discuss how in-flight shopping can be modernised to make it more appealing, and the Digital Focus session, set to look at the importance of digitalisation. If you need to blow off some steam, The Scene will be back every night from Monday to Thursday, promising a lively 60's-themed bash at which attendees can let loose. The penultimate night will also see a black tie event take place at Port Canto, with sumptuous cuisine, incredible musicians and eye-catching performances.
Why charter a yacht at TFWA?
With all this hobnobbing and so many glamorous events at the Tax Free World Exhibition & Conference, a yacht is the perfect accommodation, sure to impress any potential business partners and clients. It also means that any downtime can be enjoyed in style. Our range of vessels available for TFWA yacht charter are all extremely luxurious, with a host of staff who will do their utmost to look after your every need. What's more, with amenities ranging from onboard cinema rooms and swimming pools and water toys that include jet skis and submarines, you'll never have a moment of boredom.
Then, after a successful conference, why not turn your business trip into pleasure and make the most of being on the French Riviera? The conference's location in Cannes makes TFWA yacht charter even more appealing, with Cannes an ideal jumping off point for a Cote d'Azur yachting escape. And what could be better than celebrating another prosperous year of luxury and tax-free retail with a glass of Champagne on the sundeck of a stunning vessel? We'll see you at the show…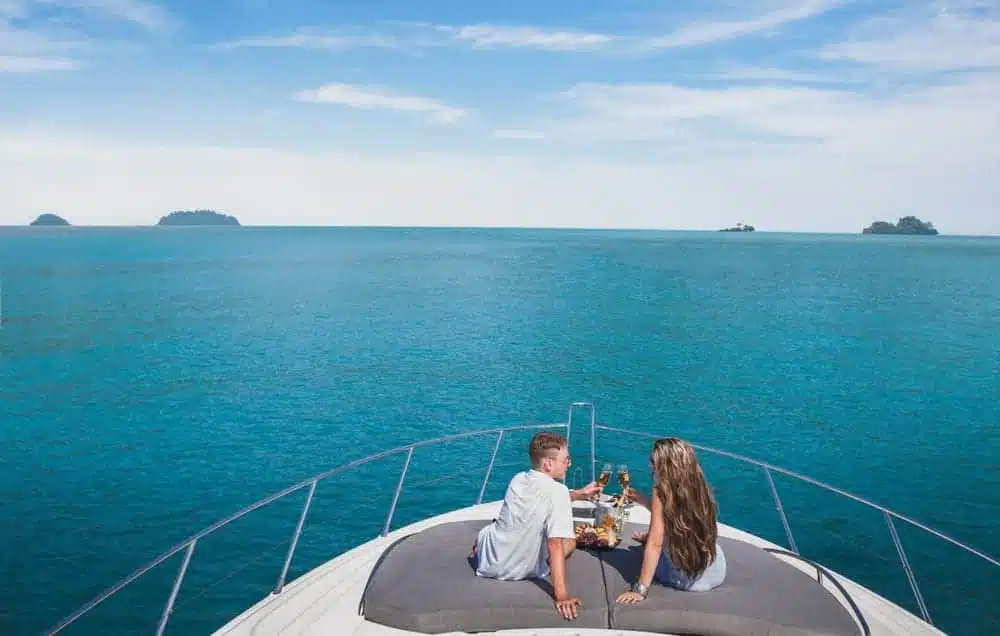 Get in contact with a member of our friendly team to find out more about the vessels available.