Best 5 Spots to Visit on a Montenegro Yacht Charter
Cruising the exquisite coastline of the Balkan peninsula on a luxury motor yacht or sailing yacht offers many opportunities to enjoy the beautiful sandy beaches and hidden coves, stunning architecture, and surrounding natural beauty. A favourite of travellers in recent years, this picturesque region beckons with its turquoise waters, sterling summer weather, and intriguing history, which is best explored by private yacht.
For those who choose to cruise on a luxurious Montenegro yacht charter, here's a list of the five best spots to visit.
Montenegro yacht charter
1 – Porto Montenegro Marina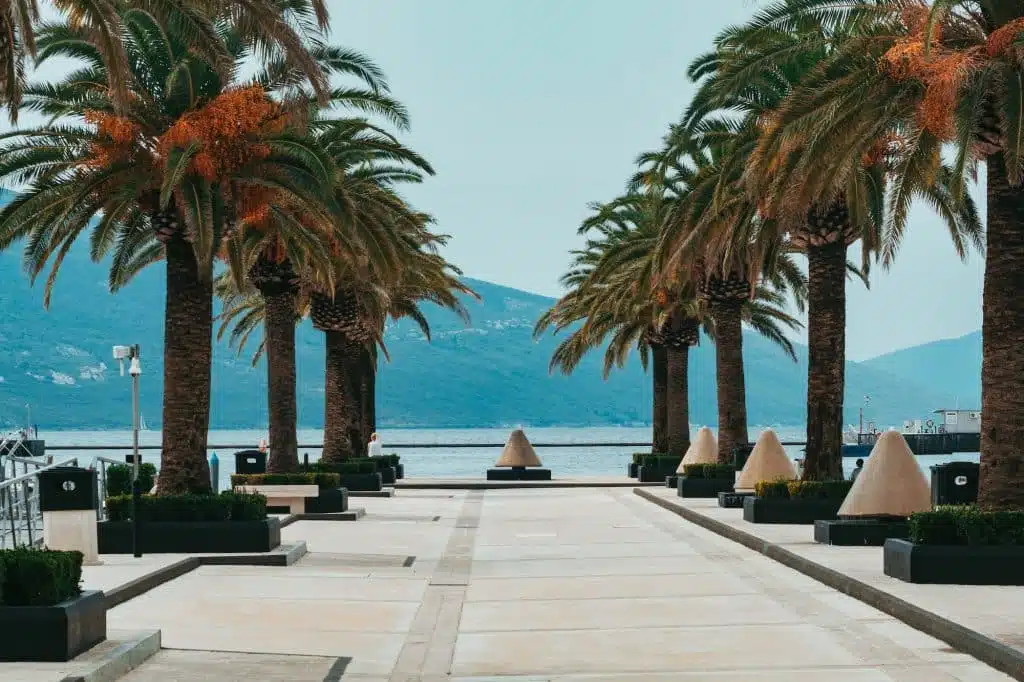 Naturally, your first stop will be the award-winning Montenegro Marina, named one of the best marinas in the Mediterranean for many reasons. The 450-berth marina in the UNESCO-protected Bay of Kotor features fine-dining restaurants offering world-class cuisine; numerous bistros and bars; a shopping village featuring designer brands; a variety of sporting activities, including archery, golf, and scuba diving; and scheduled events such as concerts, fashion shows, and wine tastings. Take a leisurely stroll along the seaside promenade, or be more adventurous and head to the nearby hills for some serious trail hiking.
2 – Kotor
When you're ready to explore beyond the port during your Montenegro yacht charter, Kotor's charming and historic town offers a quiet getaway. This medieval town, a UNESCO World Heritage Site since 1979, is known for the 16th-century walls that surround it. View the history of Kotor's Old Town in its architecture, influenced by the Venetians and the Ottomans, as you ascend — there are some 1,300 steps to the fort that overlooks the bay. Once there, take in incredible panoramic views and, on the way down, treat yourself to traditional Montenegrin cuisine — especially the local fish thick soup, as it is known.
3 – Perast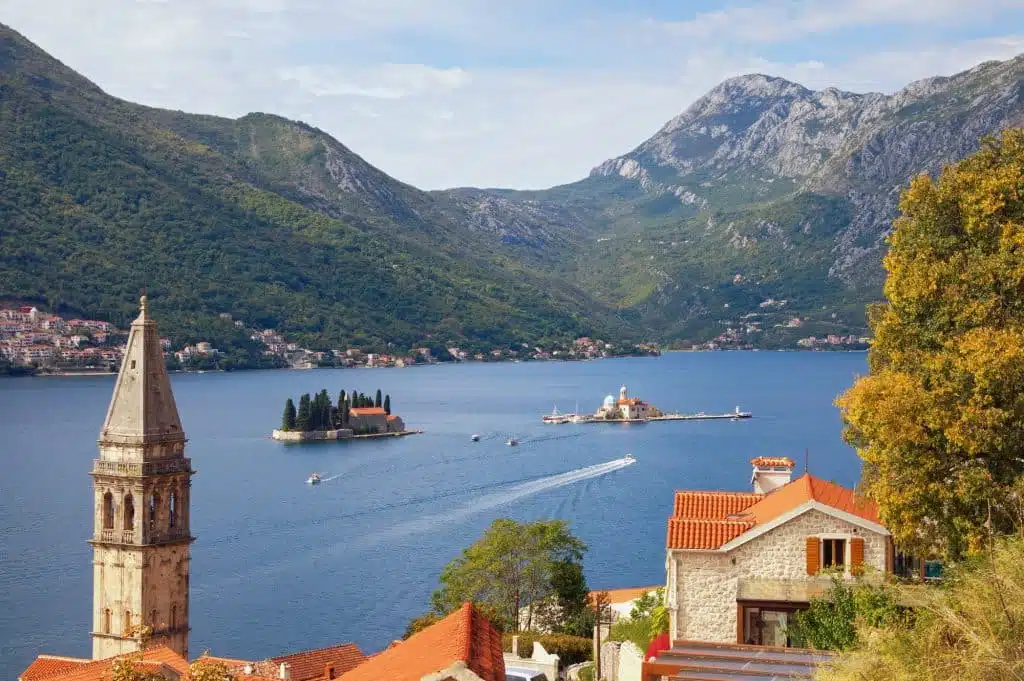 Perast, another UNESCO World Heritage Site, is a tiny car-free village with breathtaking views, Baroque churches and Venetian palaces, a quaint harbour, and a relaxed atmosphere. Drop anchor and wander among buildings dating to the 17th and 18th centuries, visit the small local museum, or sail to one of two tiny islands off the coast — Our Lady of the Rocks, with its Roman Catholic Church, and St. George, where you'll find a 12th-century Benedictine monastery. 
4 – Herceg Novi
This picturesque town at the entrance to the Bay of Kotor is known as the "town of stairs." Start your journey at the marina and enjoy the charm of the small Belavista Square and its lovely church and inviting cafes as you make your way uphill. Follow the narrow streets — and more stairs — as you take in the panoramic views with every step. After a day of hiking, return to your Montenegro yacht rental and cruise to the nearby Blue Cave, one of the largest and most beautiful caves on the Lustica Peninsula. The iridescent water is perfect for making use of your private yacht's tenders and toys.  
5 – Almara Beach Club
Sail around the peninsula from Porto Montenegro and stop at the exclusive Almara Beach Club in Lustica Bay for a lively seaside scene with music and cocktails. The beach club restaurant serves fresh Mediterranean cuisine, as well as regional wines and Champagnes. Rent a beach lounger and settle in for an afternoon of sunbathing and swimming in a protected area of crystal-clear water. Dig your toes into the soft sand, sit back and take in the beautiful vista from the waterfront. The amenities at this beach club make it a perfect place for a stop-over on your luxury yacht charter.
A Montenegro yacht charter offers experiences to suit all. Silver Star Yachting's luxury yacht brokers will be able to tailor an incredible Montenegro luxury yacht charter itinerary that takes in some of the country's best sites and attractions. Contact our yacht brokerage team today.