The Amalfi Coast: a weekend in Cilento
The Cilento, in Campania region, is a great destination for holidaymakers in search of a spot to spend a relaxing weekend on a luxury charter boat. This picturesque land, teeming with historical sites and natural attractions, will win your heart whether you're sailing on a sail or motorboat.
Where to go in Cilento on a yacht holiday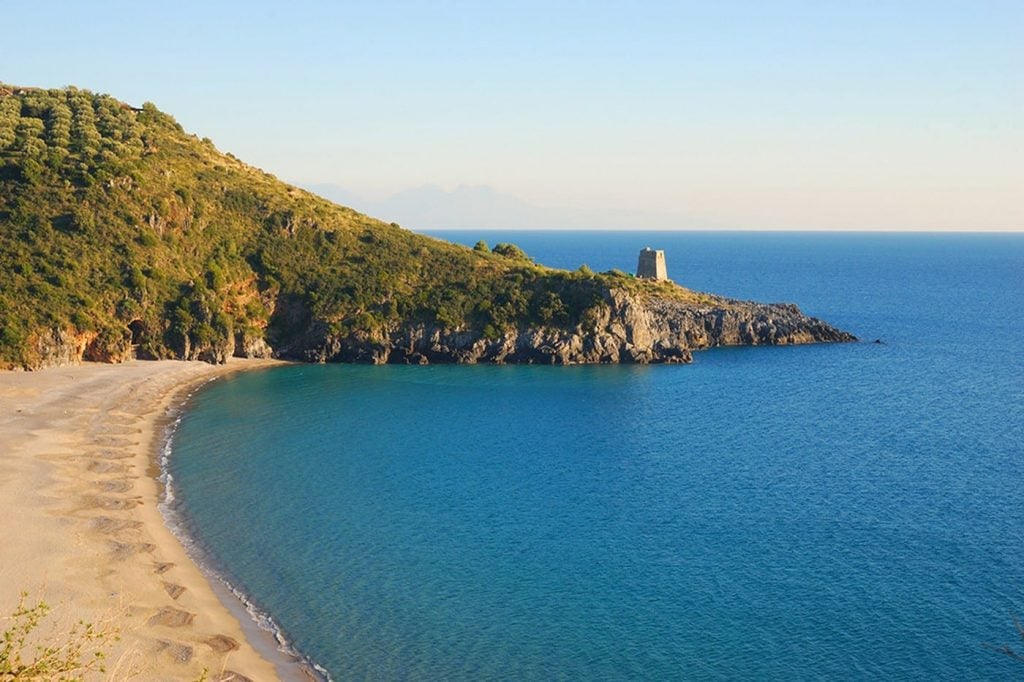 1# Baia Infreschi

Some years ago Legambiente, Italy's national independent association for the protection of the environment, nominated Baia degli Infreschi as "Italy's most beautiful beach". This charming bay, that can be reached only by boat or trekking path, boasts an incredible view of rocky cliffs overlooking crystal-clear waters.
The protected marine area of Baia Infreschi is located within the nature reserve of Parco Nazionale del Cilento e Vallo di Diano. The perfect spot to bathe in transparent waters, this strip of coast features a number of secluded coves overlooked by old watchtowers. Snorkeling enthusiasts  love swimming close to the seabed with its many grottoes, some of which are located underwater. And if a shiver runs down your back as you bathe, it means you have come close to one of the many springs of drinkable water that run into the sea, which are responsible for occasional pools of ice-cold water which lend the name to this charming bay.
2# Capo Palinuro
Capo Palinuro is a symbol of the Cilento and a must-visit destination of a weekend off on a luxury charter boat. This promontory made of calcareous rocks eroded by carsic phenomena, sulfurous waters and hydro-thermal springs, is located within the nature reserve of Parco Nazionale del Cilento e del Vallo di Diano.
Capo Palinuro boasts a significant number of speological attractions including 35 grottos, which are among Europe's top ones. Grotta Azzura (Blue Grotto), located in the proximity of Cala Guarracini, is one of the most famous ones. The intense blue color of this 85 meters long and 90 meters wide natural wonder featuring stalactites, stalagmites, and alabaster flows attracts thousands of visitors every year. Its peculiar color is due to the refraction of light that filters through an opening located deep into the water recalling the beautiful colors of Capri's grotto by the same name…
Grotta d'Argento (Silver Grotto) is known for its silver color, while the shape of the stalagmites of Grotta dei Monaci (Monks' Grotto) recalls that of a group of praying monks, finally Grotta del Sangue (Blood Grotto) charms the tourist with the deep red of its rocky walls. Capo Palinuro is a real diving paradise boasting an unspoiled ecosystem featuring corals, yellow gorgonias, lobsters, groupers, greater amberjacks, dentexes, and crabs.
3# Paestum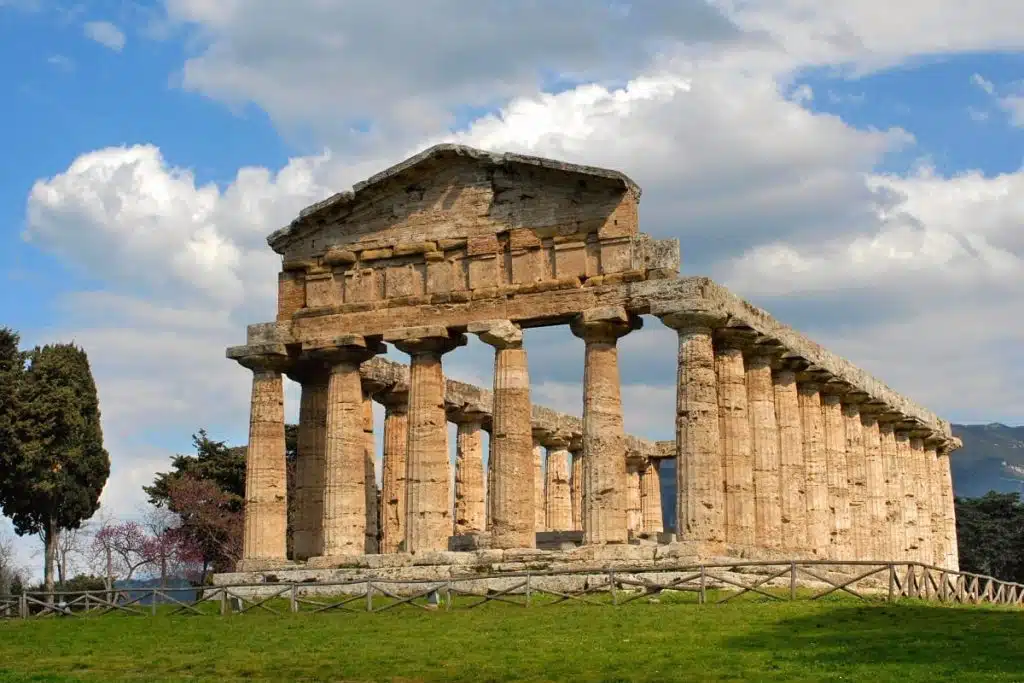 Tourists who love archeology and history should plan a visit to the UNESCO World Heritage Site of Paestum on their weekend along the coast of Cilento. An important town of Magna Grecia, its archeological site boasts majestic Doric temples, a Basilica, the Temples of Cerere and Neptune featuring imposing columns. Artifacts retrieved on site and a number of tomb paintings are exhibited at the local National Archeological Museum. Impressive is the fresco of Tomba del Tuffatore (The Tomb of the Diver) dating to the fourth century b.C., which is the only existing testimony of non-vascular Greek painting, showing a young man diving into the water, a metaphor of the passage to otherworldy life.
4# The archeological site of Velia

Velia too used to be an important hub of Magna Grecia and its archeological site is one of the main attractions of the nature reserve of Parco Nazionale del Cilento e del Vallo di Diano. The ruins are located between the towns of Agropoli and Palinuro in the municipality of Ascea Marina, in the heart of the commercial route that linked Etruria and Greece, making it a powerful commercial site. Velia was also home to a prestigious medical school that centuries later gave birth to the famous Medical School of Salerno. Begun in 1921, the excavations unearthed almost the whole of the old town, making it possible to realize a complete reconstruction of the planimetry that fans out across the southern and northern quarters and the acropolis with the Ionic temple and Norman castle tower.
The Cilento is the ideal destination to mix exclusive comfort and exciting itineraries on a weekend off on your yacht!