8 Reasons to Go On a Yacht Charter in Croatia
The coastline of Croatia is one of the most breathtaking in the world. Yachts that venture across the Adriatic Sea from Italy are rewarded with dramatic scenery, cosmopolitan towns, pristine beaches and UNESCO heritage sites. Although there are hundreds, we've narrowed down the selection to eight reasons why your next holiday should be a yacht charter in Croatia.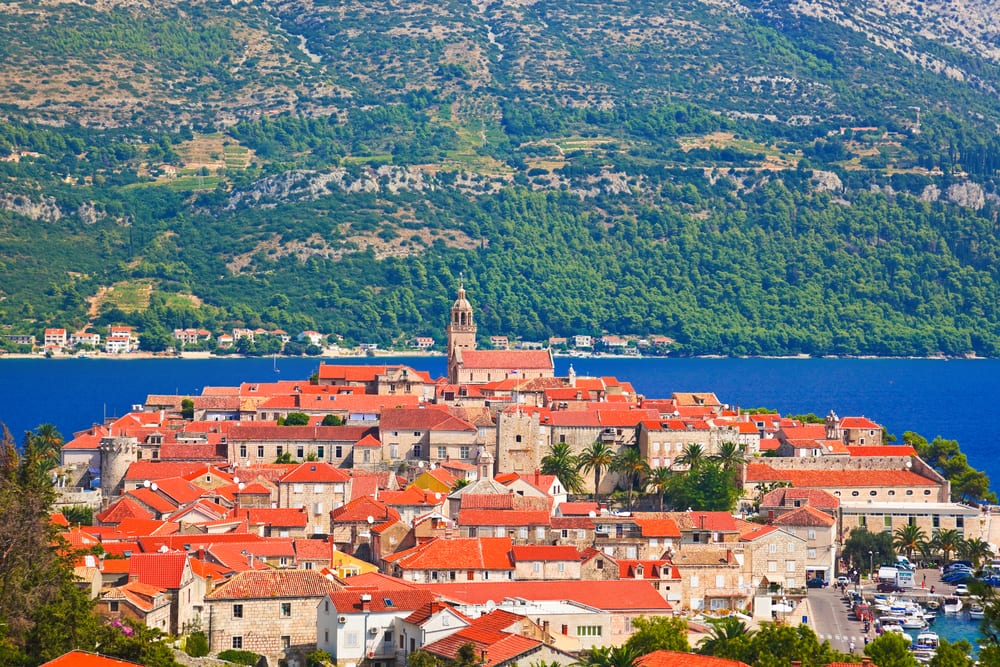 1. The Dalmatian Coast
The Dalmatian Coast stretches most of the length of the country and encompasses the beautiful cities of Split and Dubrovnik, as well as the popular islands off the coast. Dalmatia's pine-dotted, rugged coastline plunges into warm inviting waters and offers a stunning backdrop to a Croatia yacht charter. Tiny fishing villages sit close to vibrant towns and offer plenty of anchorages to enjoy the area.
2. The Adriatic Sea
The Adriatic is consistently ranked as one of the purest and cleanest seas in Europe by the European Environment Agency. The water is rich with minerals and living organisms and some areas have mud that is beneficial to your skin.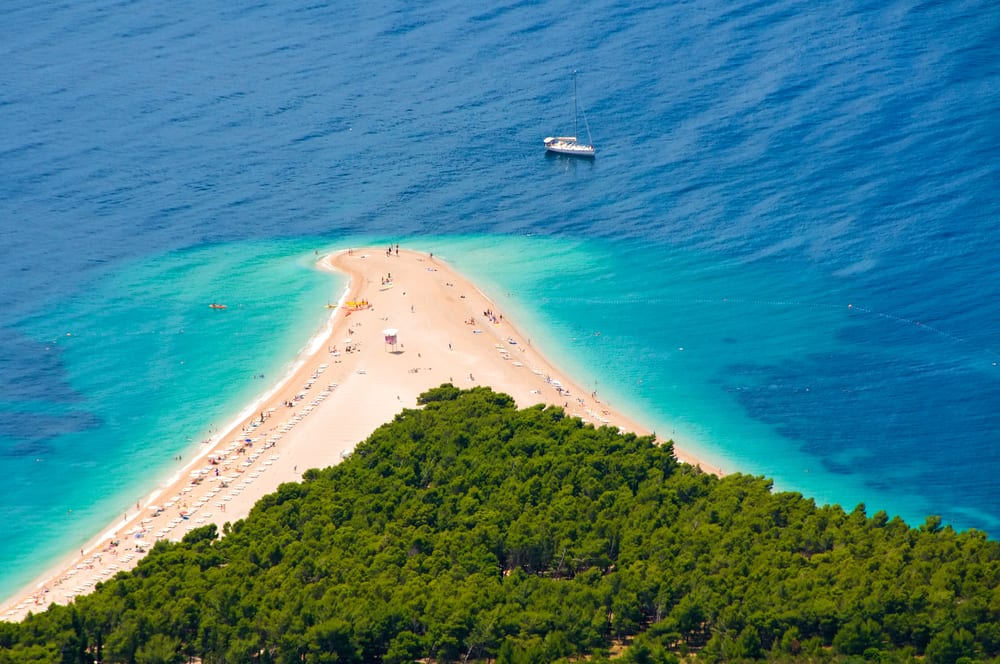 3. Dubrovnik
Dubbed the "Pearl of the Adriatic", Dubrovnik throngs with history, beautiful buildings, restaurants, and of course, tourists. Don't let the peak season crowds deter you, Dubrovnik is an essential stop on any Eastern Mediterranean yacht charter to stroll the city walls and survey the panorama of the Adriatic from the vantage point of Minceta Fortress. It's not difficult to see why Dubrovnik is listed as a UNESCO World Heritage Site, nor why it was chosen as a location for Game of Thrones. Follow centuries of footfall past churches and along limestone streets to the Old Town market, a plaza abuzz with activity and surrounded by small cafes and shops.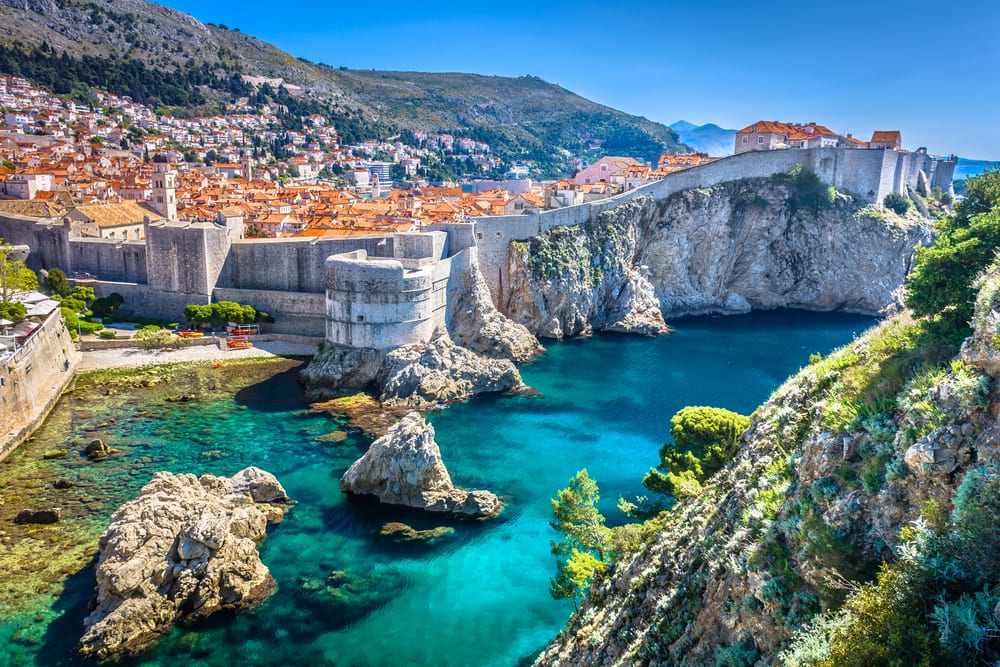 4. The Islands
People are surprised to learn that Croatia has more than 1,000 islands. However, only 15 islands are over 50 km2, making it a wonderful region for exploring and anchoring near lesser-known spots and islets. Highlights include Lokrum Island, a botanical paradise of imported plants, trees and peacocks, just 15 minutes from Dubrovnik. The large and densely-wooded island of Korcula and Hvar are heavily influenced by their Venetian past, as seen in the beautiful medieval architecture. They offer plenty of sheltered inlets and coves for swimming and sunbathing. Vis is the furthest inhabited island and its wild terrain is less-frequented by tourists, which gives it an instant allure for those who want to get off the beaten track.
5. The cuisine
The speciality dish of black risotto (Crni Rižoto) is an essential meal on any Croatia yacht charter. The rice stew gets its colour from either squid or cuttlefish ink, which is traditionally sauteéd and sliced to get the most from its full-bodied flavour. It is served along the coastline from Istria to Dubrovnik, often paired with a fig aperitif or local wines. Traditionally cooked meat dishes are put in covered pan and roasted in the embers of an open fire for succulent flavours.
6. The Vineyards
Croatian wines come in many regional varieties and exploring the local vineyards is a great way to spend an afternoon and pick up some bottles to take back on board. The red Plavac Mali grape is very important to central and southern Dalmatian Coast and its appellations Dingač and Postup contain notes of blackberry, figs and pepper. Korcula's beloved white Pošip wine is crisp with flavours of apples, vanilla spice, citrus fruit, and a subtle almond note. Head inland to the wine-growing villages of Čara and Smokvica on Korcula's mountainous interior.
7. The Diving
Divers and snorkellers are blessed with crystal clear waters and an abundance of marine life in Croatia. Sites such as the "Blue Grotto" near Vis and the sunlight illuminated underwater "Cathedral" in Premuda make for an unforgettable dives. There are also a number of cabes and drops like the Margarina and Vodnjak reefs where fish and sponges are abundant. Experienced wreck divers will love the Baron Gautsch, one of the Adriatic's most beautiful wrecks. Located off of the Istrian Peninsula at Rovinj, the ship's upper deck is located at 28m and a lower deck at 42m and has sprouted algae, sponges and coral. Plenty of fish have made the 1914 wreck their home.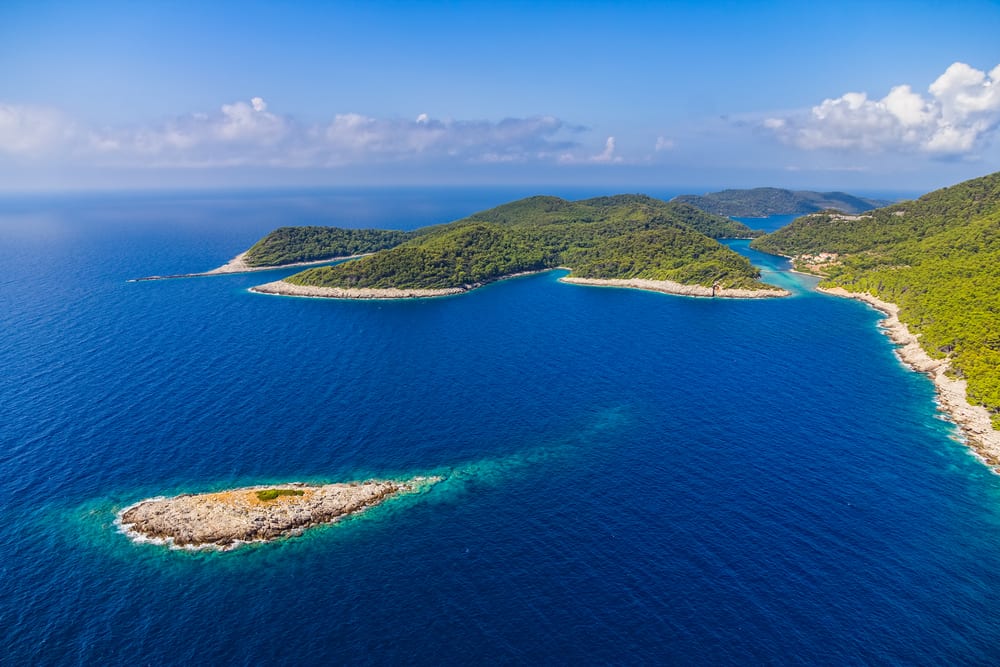 8. National Parks
In addition to historical treasures, you can find natural beauty everywhere in Croatia and that's why national parks have been created to protect these areas. Mljet is the national park that most Croatia yacht charterers will want to acquaint themselves with. Bordered by two saltwater lakes, Mljet is an unspoilt island where kayaking, hiking and swimming can take place among pristine scenery of emerald green and azure blue.
If you would like more information about chartering a yacht in Croatia, please contact Silver Star Yachting.